Apprenticeship Levy Pledge
ISG has announced £200,000 of funds to support apprenticeships and provide opportunities for local communities.
ISG is pledging £200,000 of its Apprenticeship Levy to help small and medium-sized businesses (SMEs) in the North of England create apprenticeships that invest in and provide new opportunities for local communities.
The 'Apprenticeship Levy Pledge' will support ISG in seeking to create a positive and sustainable legacy. In addition to addressing the skills shortages and upskilling opportunities within the built environment sector, the funding will target apprenticeships that unlock wider community potential and prosperity.
Applications will be considered for a wide range of apprenticeships, from business administration to construction, catering and hospitality to childcare and care services, creative design to digital, engineering and manufacturing to legal, finance, and more.
If you are an employer based in the North of England, who is looking for financial support to train a new apprentice or an existing employee, then please follow these next steps.
Visit the 'Institute for Apprenticeships and Technical Education' website to

identify apprenticeship standards and local training providers.

If you don't currently have an apprenticeship service account, you will need to set one up to receive funding from ISG. More details can be found here.
Once you have set up an account and identified the apprenticeship standard that your employee will study, please go to the UK government website and our pledge.
Please apply for the transfer of funds, and provide details regarding the apprenticeship. For example, the reason for this apprenticeship, plus some details on your business and the impact this will have for you and the community.
Transfers - how it will work: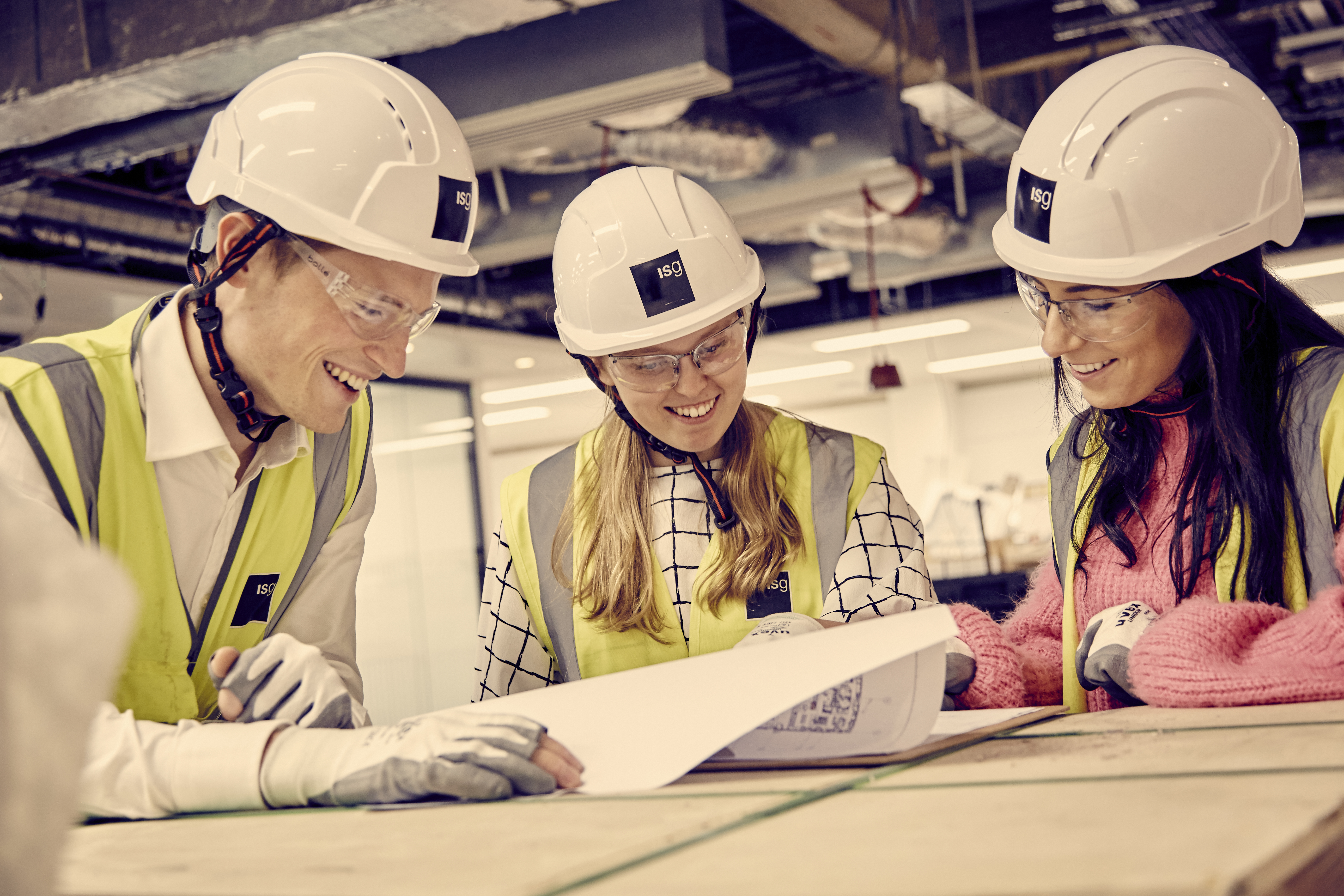 Start your journey with us. Join our early careers programme.