Rethinking the skills conundrum:              In Focus - Education and Workplace
We'll be exploring the skills conundrum across the UK, bringing you the latest sector insights direct from our teams on-site with their clients – featuring video and commentary from our experts in sustainability, social value, supply chain, talent acquisition and sector specialisms on how we can collectively address rising skills shortages through a demand-led skills revolution.
Unlocking pathways for a workforce fit for the future
Jane O'Leary, Education Sector Director of ISG, shares her thoughts on the company's latest white paper on 'Rethinking the skills conundrum' and how we can unlock built environment data to join forces and help equip the UK with the skills required to match future industry demand.
On reading ISG's latest Wide Angle report, 'Rethinking the skills conundrum' I was struck by the simplicity yet clear untapped opportunity revealed by its primary hypothesis; the built environment – as a signal of confidence and observable employment opportunity – is a significantly underused indicator of future skills and workforce requirements.
The report draws on growing evidence that workforce factors are increasingly at the top of the checklist for organisations committing investment into the UK, with a strong skills pipeline being cited as more attractive to employers with large investment pipelines, than short term financial incentives.
So, perhaps a slightly sobering statistic to find was that there's been a reduction in training investment per worker from UK employers between 2005 to 2019 of 28%. Given the current and increasing future skills demand, this clearly highlights a disconnect requiring redress and national alignment.
The message of better collaboration between public and private sector organisations couldn't be clearer in the report. But again it's the simplicity of the concept that captures my attention - early stage planning data as the catalyst for a real transformation in how we understand what skills are in demand, where and in what quantities.
However, demand-side measures alone are not the whole solution. A crucial element is the perception piece. Understanding how we perceive current and future industries and the roles available within them is an important piece of the jigsaw impacting career pathways and ultimately helping us to bridge the productivity gap.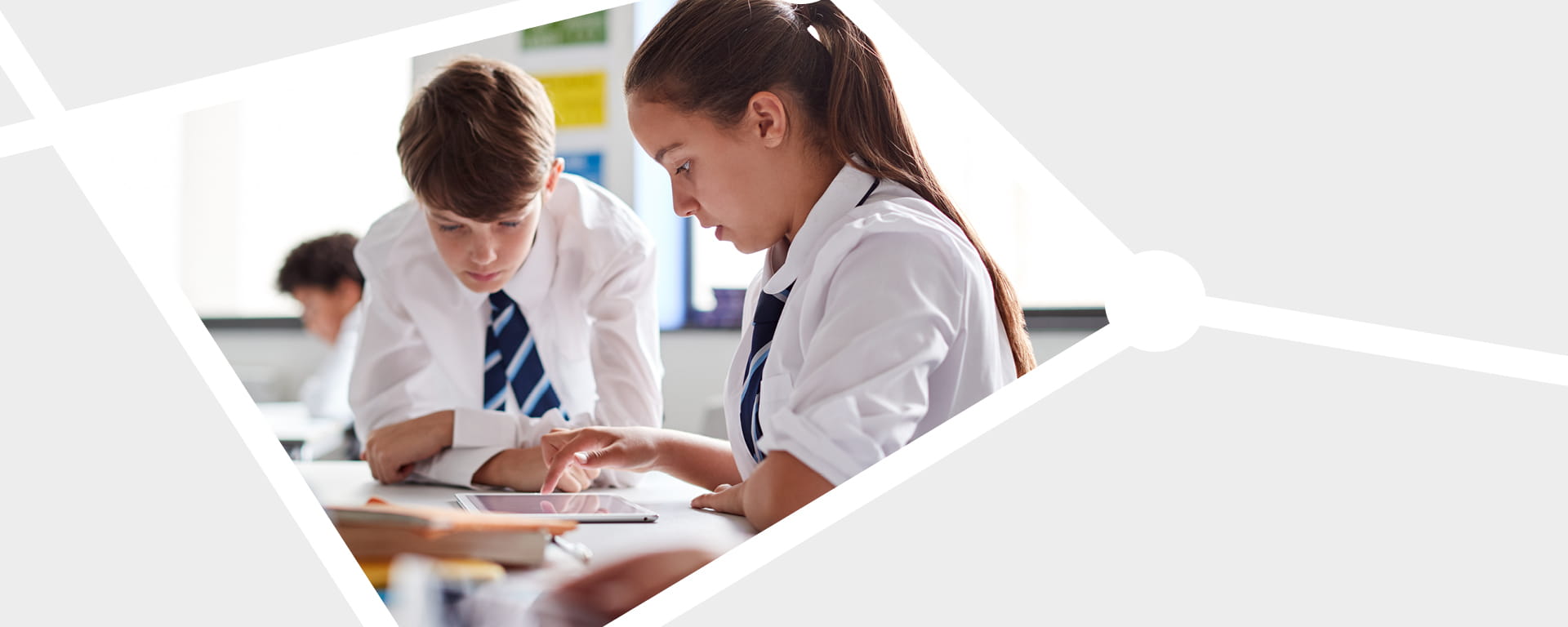 Unlocking pathways for a workforce fit for the future
Jane O'Leary, Strategic Advisor for Education, discusses how delivering economic growth requires a skills master planning overhaul
Creating a skills pipeline to meet the demands of future employers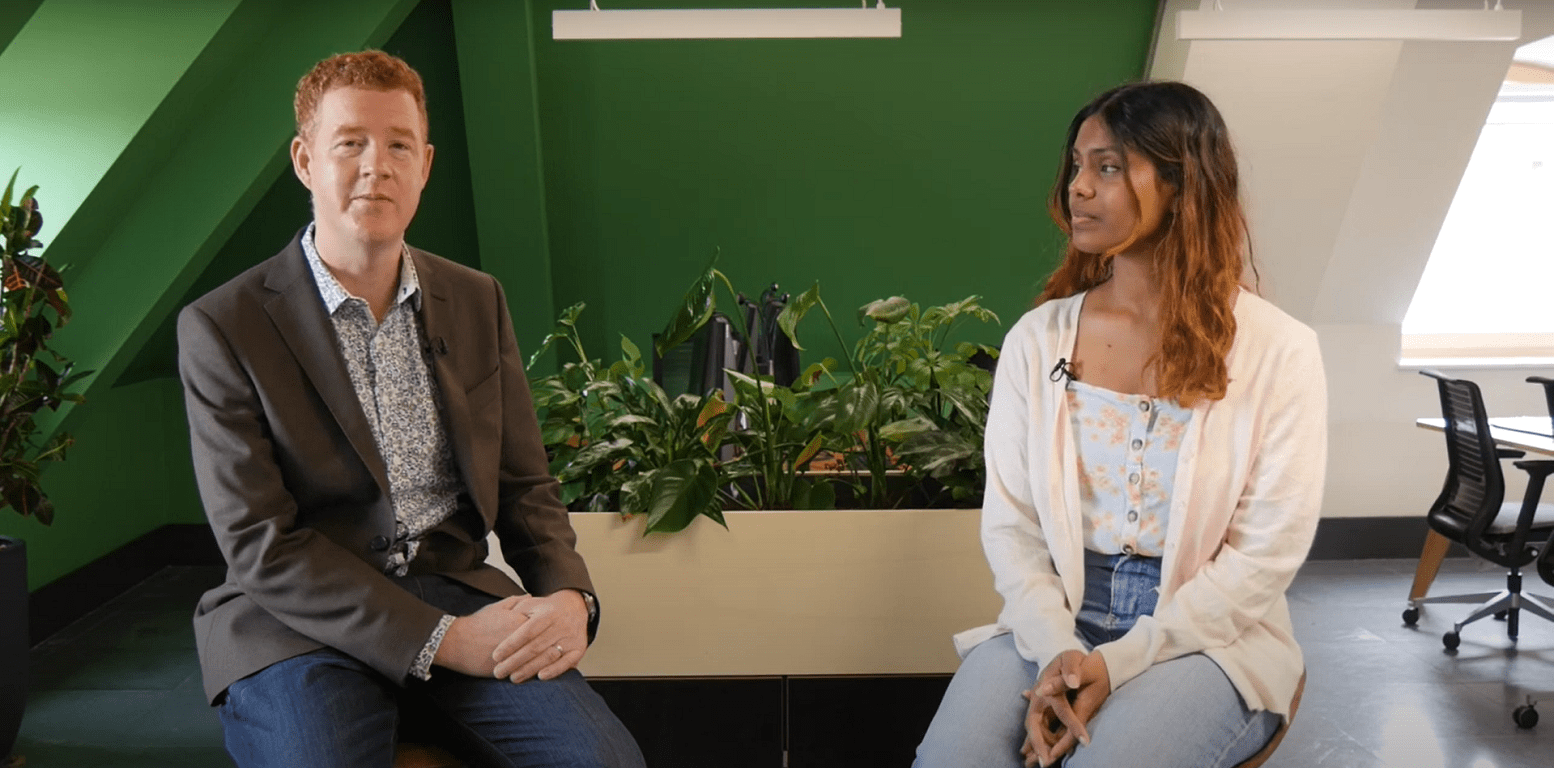 We spoke to Peter Kelly, our group director of sustainable operations, and Ashlyn Vaikkath, apprentice construction manager, about our deep retrofit project at the Cambridge Institute for Sustainability Leadership (CISL). This project exemplifies the collaboration between education and business to address a built environment and wider society need, guiding future skills requirements.
"The outcomes of the project help CISL demonstrate to others in the built environment sector that achieving real change is possible and should be widely replicable."

Anna Nitch-Smith, Chief Operating Officer, CISL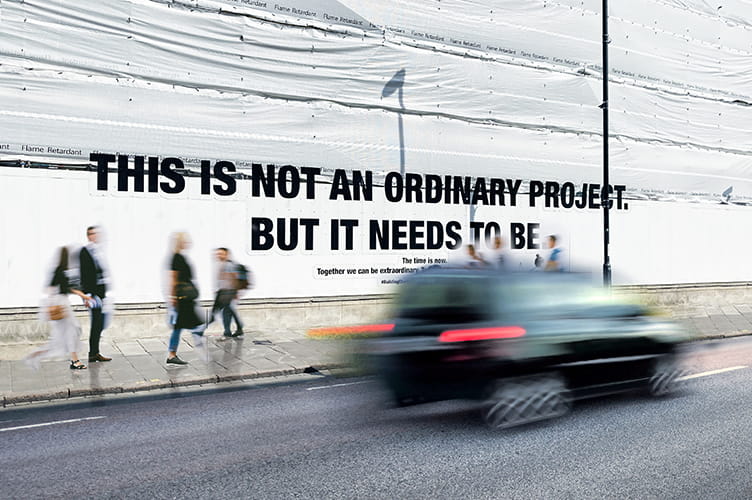 World-first sustainable office retrofit for the University of Cambridge Institute for Sustainability Leadership
The University of Cambridge Institute for Sustainability Leadership (CISL), The Entopia Centre, Cambridge
Learn more about world-first sustainable office retrofit at the Entopia Building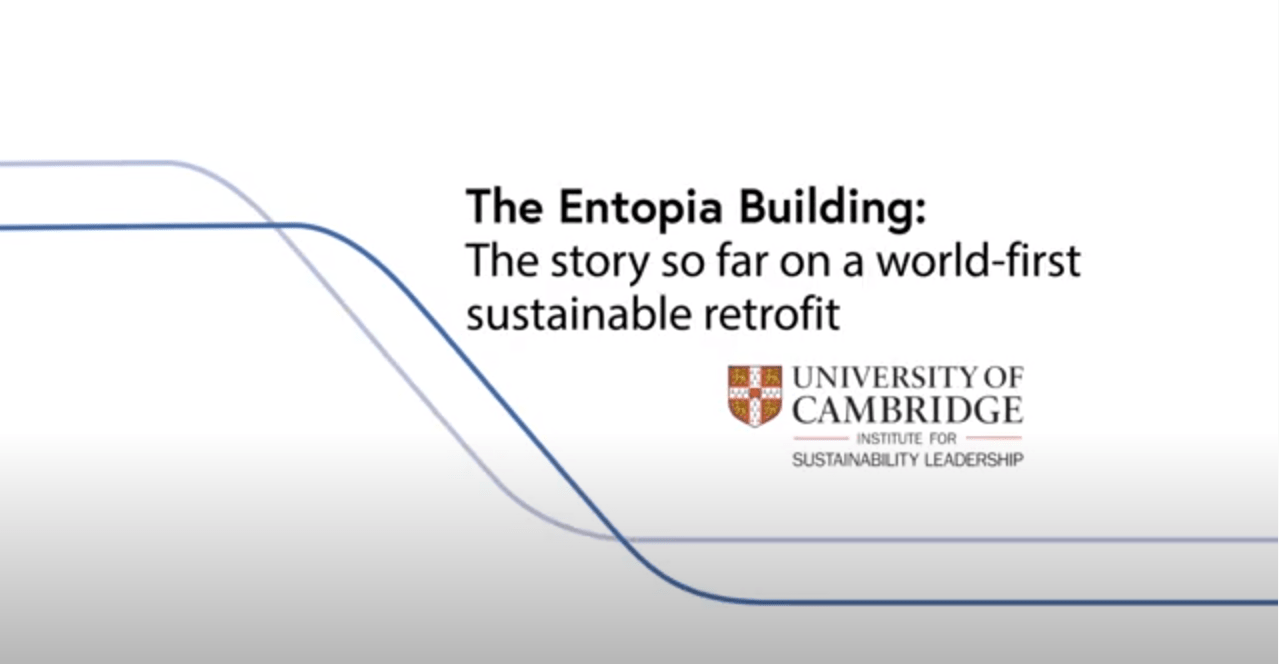 Sustainable office retrofit at University of Cambridge Institute for Sustainability Leadership
"We believe that "business as usual" cannot continue, as this is creating irreparable damage to the environment and to society.  We see that the solutions lie in new ways of leadership, collaboration and innovation as well as in deep technical and scientific research." 

Anna Nitch-Smith, Chief Operating Officer, CISL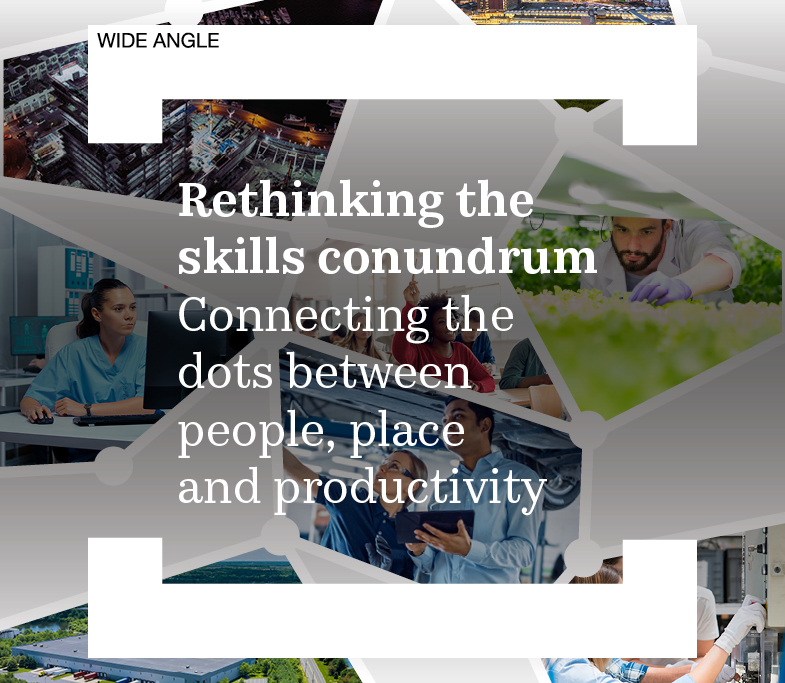 Construction: the great overlooked tool in our strategic workforce planning
Our latest Wide Angle, 'Rethinking the skills conundrum', seeks to connect the dots between people, place and productivity.
Matching aspirations to pathways to overcome the skills shortage
ISG's Talent Development Director, Sarah McKinley, commented "ISG's 'Rethinking the Skills Conundrum' report highlights the importance young people, and their parents, put on finding a career that suits their interests, has an impact on society, and provides them the opportunity to use their skills whilst being fairly paid for their contribution.
"ISG's aim is to be an outstanding employer, empowering our people to be the best they can be, and our early careers programmes support this ambition, and the aspirations of the young people surveyed in our research. It's essential that young people have the opportunity to gain experience and continually learn new skills. Our participation in
Open Doors and our early careers programmes
provide both this insight, and a focus on gaining inspiring first-hand experience".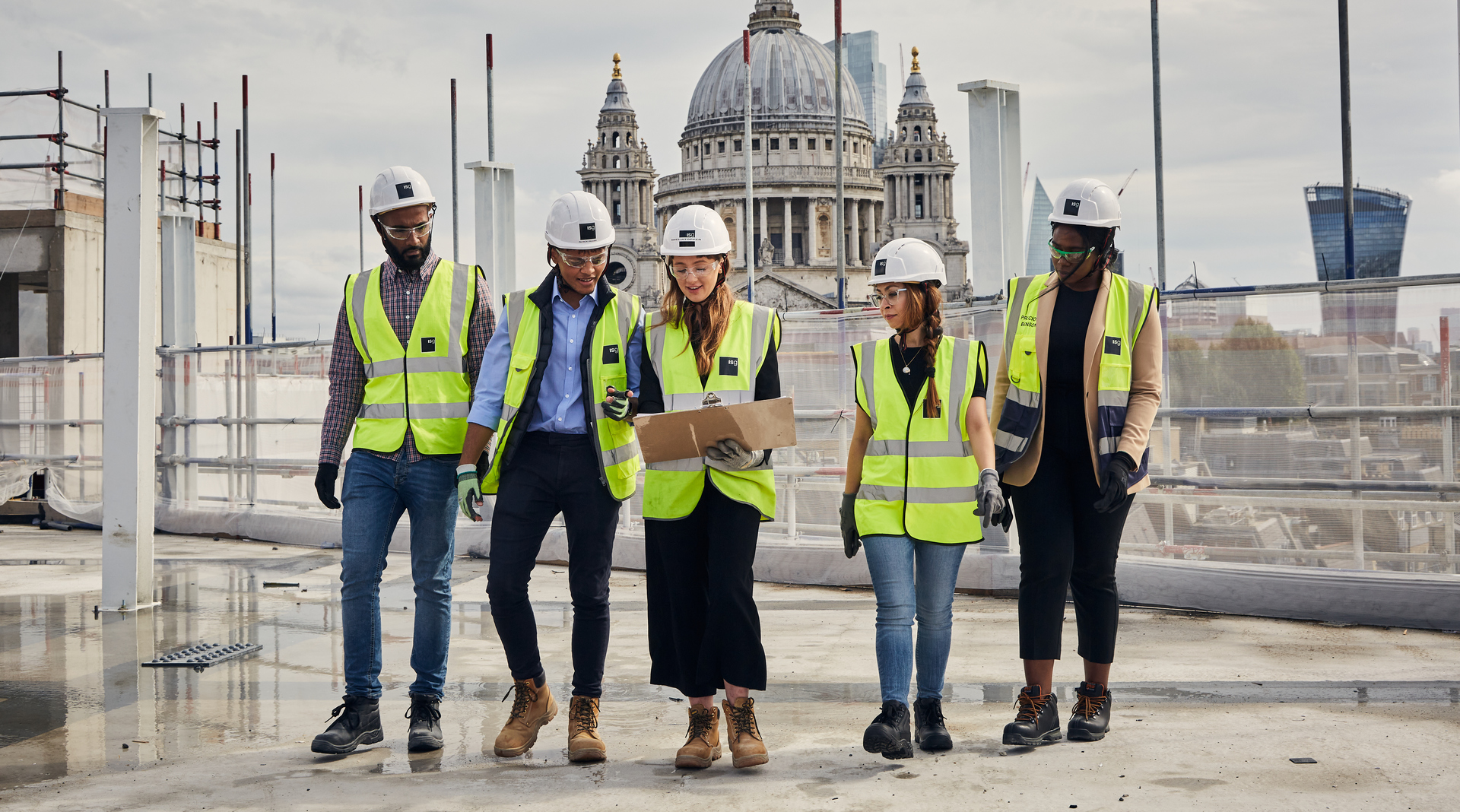 If this has sparked your interest in working for an organisation where you can make a difference to what we build and how we build it, with ESG firmly in focus, then...
Discover Wide Angle
Through Wide Angle, we work with some of the brightest minds across the construction landscape and beyond, bringing together leaders, experts and specialists to explore the topics, insights and research that really matter, now and in the future.  
Read more here