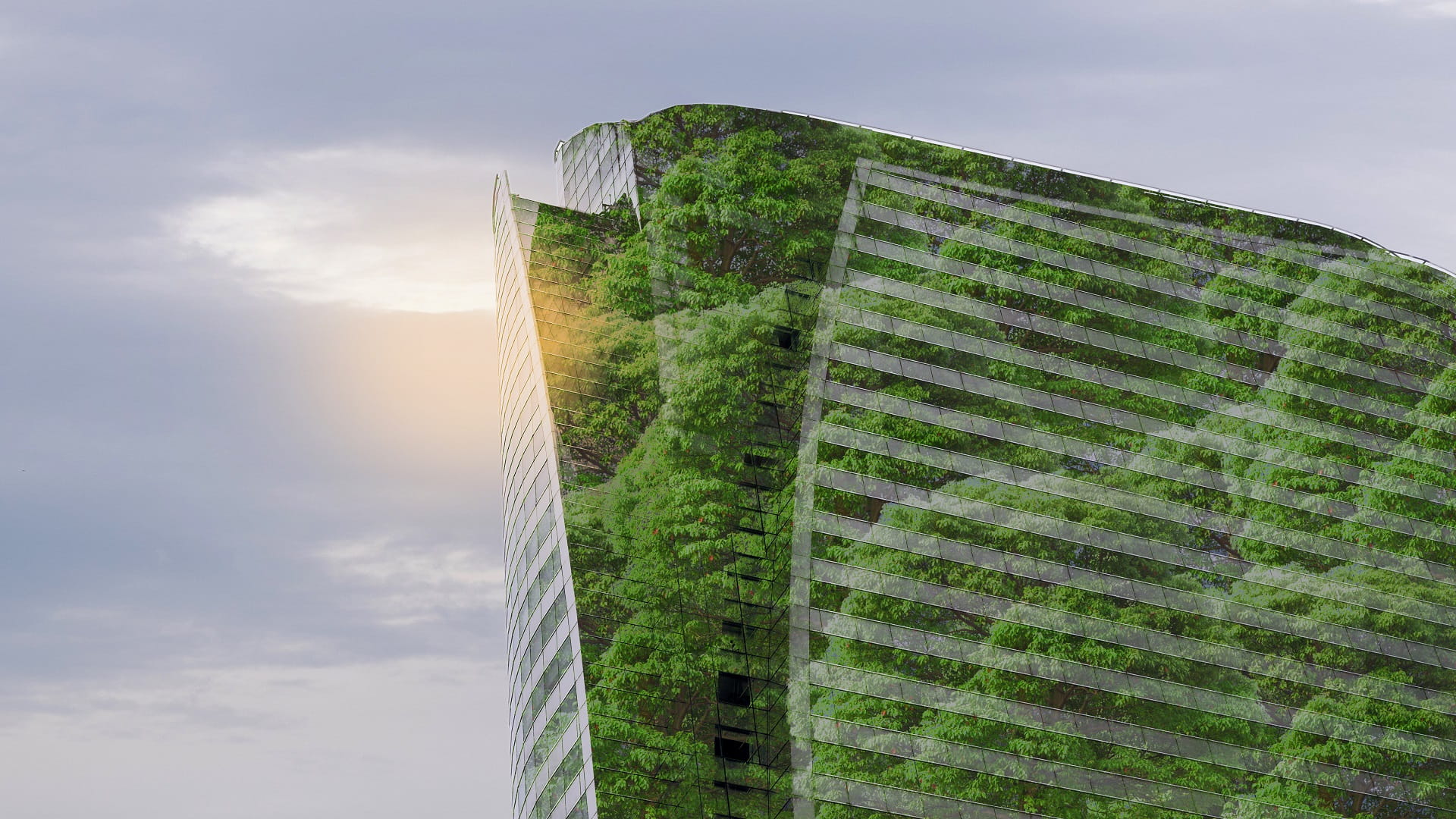 Sustainable principles are now so hard-wired into construction methodology that it would be unthinkable for a contemporary tender submission not to incorporate a raft of measures to decarbonise and mitigate a project's environmental impact. In short order, we've moved from a 'nice-to-have' scenario, to a core fundamental, with budget the constraining factor in how sustainable we go.
This is a major achievement and certainly worthy of acknowledgment in the context of where our industry and wider society ranked built environment priorities just a few short years ago. But let's not dwell on this too long, because I believe there's an equally important element to this transformation that is largely invisible to clients and contractors, but which holds the key to genuine net zero operations and wider social value benefits, and this resource already exists in almost every organisation.
All hail the Facilities Management (FM) team! Responsible for significant corporate budgets and the unsung heroes of office relocation plans, the reality check and 'work around' strategists for new interior design concepts, and literally the colleagues that keep the lights and power on in our buildings. But how many genuinely see the potential here of a cohort of professionals that encompass so many touchpoints for an organisation's environmental, social and governance (ESG) strategy? My experience suggests few have realistically explored or fully embraced this opportunity, but this also means that FM professionals haven't stepped up to clearly articulate the key contribution they can make to support ethical organisational objectives.
On this latter point, as a passionate advocate of continuous learning, I've always sought out opportunities to expand my knowledge and understanding across the built sector and beyond. It's clear to me that to occupy a seat at the top table as an organisational influencer, FM colleagues must rapidly up-skill their knowledge of optimising social value, circular economy and sustainability principles.
Not only do we need to broaden our skill sets and horizons as FM professionals, but we also need to attract talent to match exponential demand for our services. Perhaps key to this recruitment challenge is for prospects to see the critical nature of the role they will play in driving operational efficiencies, reducing carbon footprints and facilitating smart decision making on ESG principles. I suspect it's also when individuals see role models at the highest levels in organisations acting as integrators, translating management vision into smart, ethical and life enhancing spaces – delivered so that colleagues, communities and the environment thrive.
The dial is starting to shift, a point reinforced when I recently attended a tender interview, where, for the very first time in my career, seated across the table from me was my FM counterpart – a leading decision maker on a major commercial office fit out scheme. This forward-thinking organisation had recognised the critical importance of the FM skillset to the success of its project, and our collective conversation became richer, more expansive and ambitious as a direct result of this early-stage engagement.
An idea that I'm actively exploring at ISG, aligned with the FM sector's recruitment challenge, is bringing on FM apprentices to help deliver our projects, with the opportunity to then transfer into our client's organisation. This new generation of talent would be immersed in the wider skill set demanded by the role in 2022, and of course have intimate knowledge of the project's FM ecosystem, after working on the scheme from inception. A solution that provides opportunity and skills for the individual, a highly valuable and in demand asset for our clients, optimising operational efficiencies and as an agent of reputational enhancement, as well as a societal and environmental benefit for us all.
We need to be agile to opportunity and recognise that stepping outside our silos can unleash vast potential for organisations. I firmly believe that our brilliant FM colleagues provide the missing link that means our smart and sustainably designed buildings function in the way they were intended and continue to do so for the future. Sometimes the solution has always been there, we've just not properly recognised and provided opportunity for that potential to thrive.