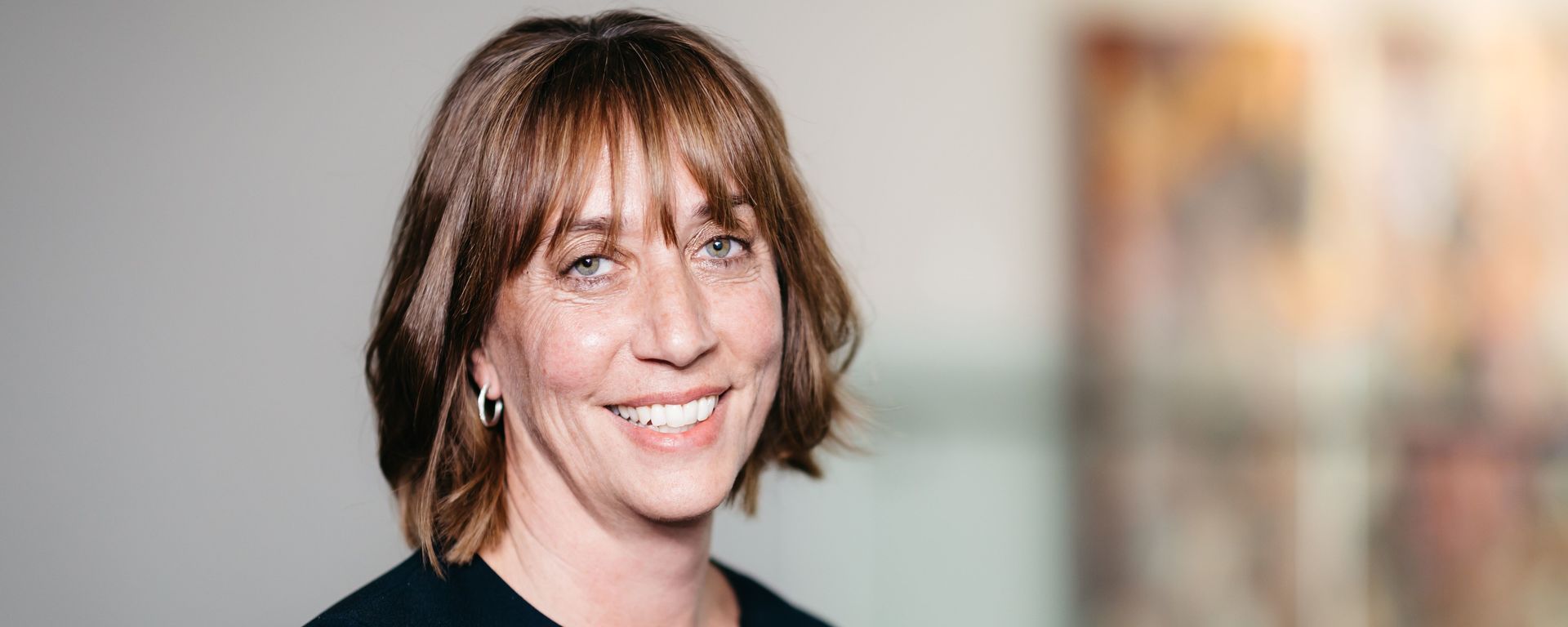 Tackling construction skills shortages will require the sector to rethink how it connects with potential recruits, writes Zoe Price, Chief Operating Officer.
Underrepresentation in the built environment sector is an annual focus in March, but of course we all recognise this issue is a constant challenge for our industry, with repercussions that are framed in a global context.
Construction delivers the physical infrastructure we need to survive and prosper and we also have a leading role to play in responding to 40% of annual global carbon emissions.
We know it's a perception and competition issue, but it's also something that every single one of us has real agency to change.
I was struck recently listening to an interview of a worker at one of Jaguar Land Rover's manufacturing facilities in the Midlands. Her ability to describe JLR's response and vision for electrification, and the role she would play making this happen with absolute clarity and confidence, was impressive.
Inspiring confidence
Now our industry is certainly not short of insightful commentators and passionate advocates, but how many of us today could honestly give an elevator pitch that would inspire a young person, a returner or someone looking for a new challenge to consider forging a career in construction?
It's a peculiarity when you think about this question, because surely now is the time when all of the stars have aligned to make our industry one of the most consequential and relevant sectors to both conserve and advance our global prosperity.
So what are those big-ticket items that we need to start owning and more importantly talking about more widely?
Well the first is the elephant in the room and the unintended consequence that our sector has played a large role in creating the issue of climate change. Our construction processes and activities, alongside the operation of buildings, represent the single largest contributor to global carbon emissions.
If we can't connect with young audiences on the subject of climate change then we really do have a problem. We've got 40% as a target and several generations that have never known a time when there wasn't a climate emergency.
We need a strategy to convert this climate activism into construction innovation, and to show how individuals can make a positive impact with consequence and legacy.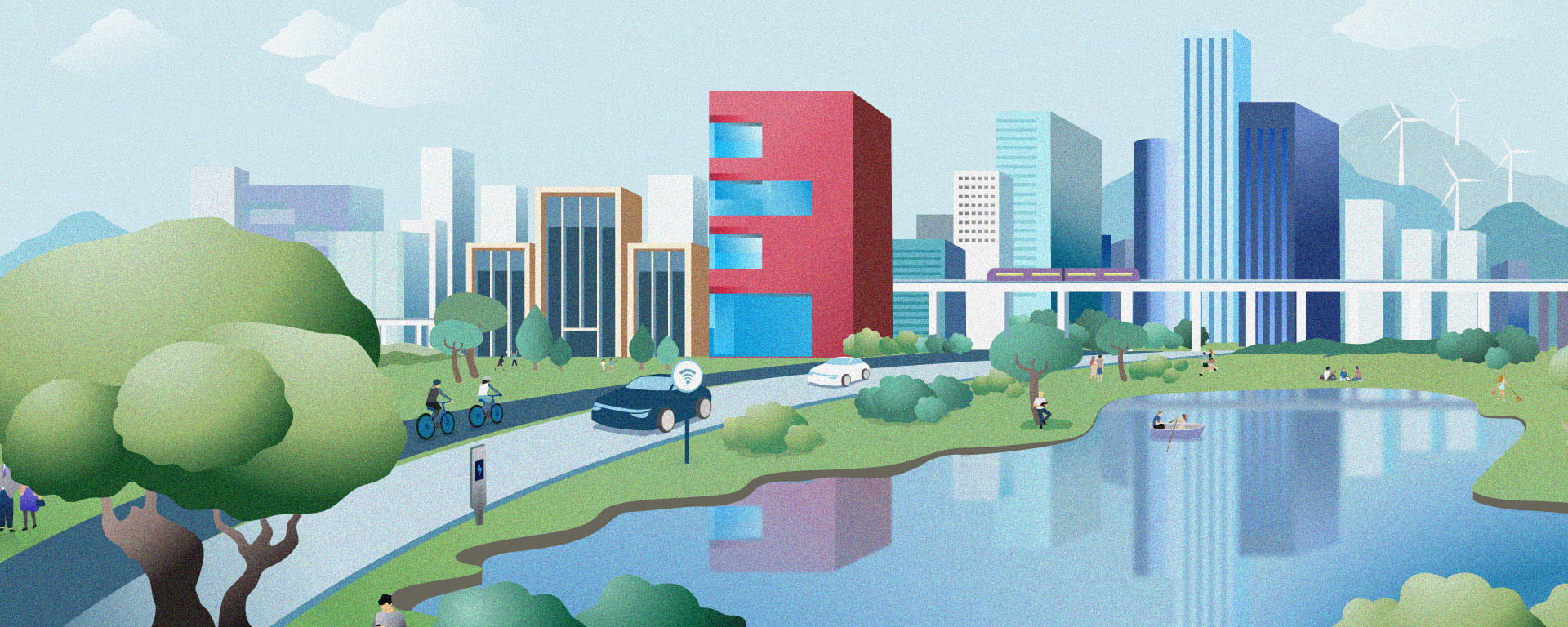 ISG's latest research and insight report 'Sustainable Buildings Monitor: Redefining Value'
Establishing a purpose-driven way to measure the true value of property.
What about purpose?
We're often reminded that younger people have different motivations and aspirations in their world view – which directly impacts career choice.
Again, it's hard to argue that we don't have that compelling response to the question of purpose within our sector. Community (in its widest possible sense) is forged around physical infrastructure, and when we take the time to understand need, that's when the results can be inspirational.
A radio programme recently stopped me in my tracks and reminded me of the impact construction plays in our lives. Professor Dame Pamela Shaw was speaking about her career in science, referencing the Sheffield Institute for Translation Neuroscience (SITraN) building that we delivered over a decade ago.
From within this building, which the professor helped design to encourage greater collaboration between multi-disciplinary scientific teams, have come numerous treatments and developments on the journey towards eradicating terrible conditions like Motor Neurone Disease (MND).
Schools, hospitals, healthcare and leisure facilities, our homes all have one thing in common – they only exist because we build them. If we do not connect the outcomes of this physical infrastructure to the process of construction, we cannot elevate our profession, crystalise its importance and raise the profile and aspirations of those delivering the building blocks of life.
"We all have the capacity to make a difference and provide a contemporary, compelling and aspirational vision of why construction is the ultimate career pathway."

Zoe Price, Chief Operating Officer, ISG
Added attractions
There's more of course – we're an industry that embraces technology, we thrive on teamwork and problem solving, and with this comes a culture of innovation and considered experimentation.
Our industry is well renumerated and our skills are valued across the globe. Practitioners also boast a skillset that is transferable to a wide range of established and emerging sectors too.
We genuinely deliver legacy that is real and tangible – our buildings stand as a testament to our skill and expertise and have the capacity, on a daily basis, to transform lives.
It's all about perspective - the construction industry is not the domestic plumber or electrician that we call upon for emergencies, though many define our sector through these experiences.
Talent pipeline
Stripping away pre-conceptions and armed with a smart elevator pitch – we all have the capacity to make a difference and provide a contemporary, compelling and aspirational vision of why construction is the ultimate career pathway.
The stories that we tell can reconnect people to place, and that's our chance to reveal the true opportunities that exist in our sector.
Pitch it right and we won't have any issues around diversity and inclusion – we'll simply have the positive challenge of effectively managing a pipeline of talent hungry to make their contribution.
A version of this article was featured by The Chartered Institute of Building (CIOB).