Returning to work after an 18-month break?
ISG's Returners Programme might just be perfect for you. 
Following a successful launch event, we are delighted to open applications for the new programme, designed to support talented professionals who have taken an extended career break as they get back into the workplace.

If you have had a career break of 18 months or more, please read on to find out more about our programme, and how to apply!
Location: London, Reading, Whitstable, Manchester, Bradford
Start date: Tuesday 26 September 2023
Programme: Six-month returners placement
Salary: Competitive package
Who are we looking for?
We celebrate talent from all backgrounds and for this programme specifically, we are looking for people who have experience of construction and roles in the built environment.
We are values-led, so we are looking for people who Dream Smart, Speak Frankly, Always Care and Never Stop Learning to help our people and businesses to thrive.
You will have mid-to-senior level experience in the following areas below, and have been on an extended career break for a minimum of 18 months:
Design & design management – London, Whitstable, Reading, Manchester, Bradford
Project management – National
Planning - National
Commercial – National
Building & technical services – National
There could be many reasons for you taking time out; this may have been for childcare or eldercare, or to relocate. During your career break, you may have been working on a part-time or freelance basis to fit around your other commitments, or you may not have done any paid work during this time.
About the ISG Returners Programme
A six-month paid employment opportunity, with a strong possibility of a permanent role at the end of the programme
Specialised coaching from Women Returners to support your return to the workplace
A mentor to guide you through your placement on the Returners Programme
A buddy to assist you in learning the ropes
Access to a suite of training and learning opportunities
A programme of learning and networking opportunities with ISG leaders
An opportunity to revamp your skills, update your CV with new experience, and grow your network
How to apply
Please apply for ISG's Returners Programme here.
In your cover letter please share with us:
Which area(s) you are most interested in and how your prior experience would be of benefit
The duration of your career break and any details you wish to share i.e. due to family, caring responsibilities, relocation etc.
Any flexible working preferences that you have - ISG requests you include these preferences in your application if they are important to you, along with any adjustments required.
The deadline for applications is Sunday 28 May 2023.
We anticipate that interviews will be conducted from June onwards.
If you have any questions, please contact us at returners@isgltd.com.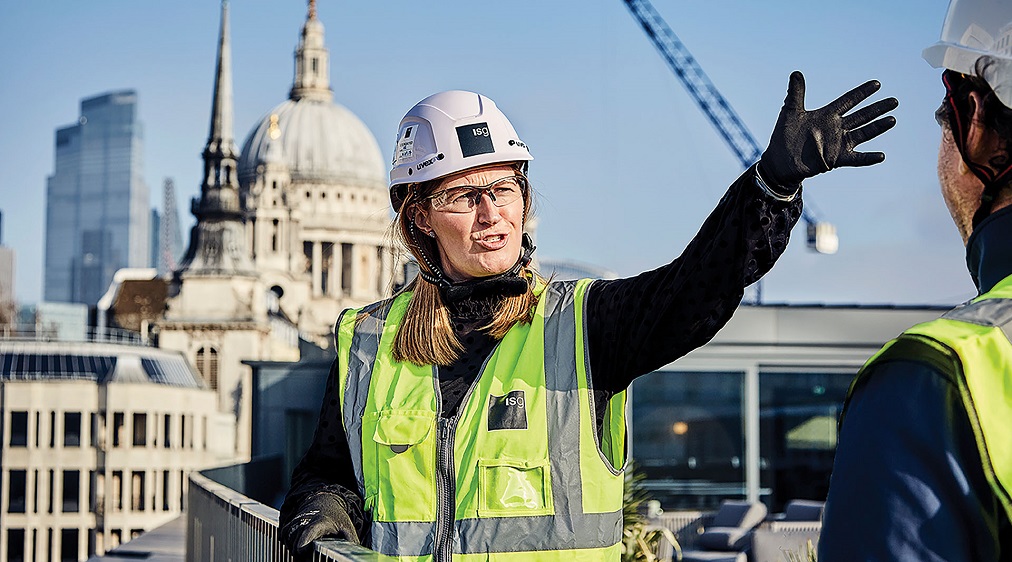 Early experiences taught Nicola an important lesson; it only takes one person to give you the confidence to break boundaries and fulfil your potential.

Nicola Coughlin, Technical Services Director, London, UK