ISG is shortlisted for Fit Out Firm of the Year at the Commercial Interior Design Awards 2022
It's the 16th edition of the region's largest awards ceremony and CID's biggest ever, with a record-breaking 600 nominations and over 1000 guests.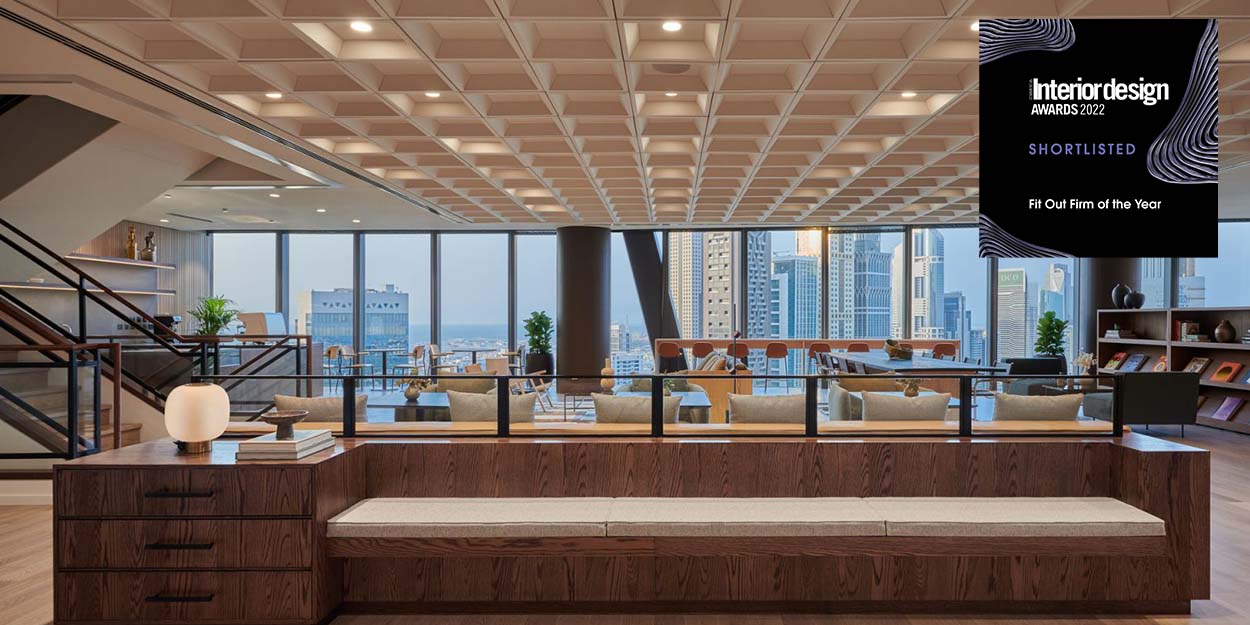 The Commercial Interior Design (CID) Awards 2022 will cover a total of 18 distinct categories featuring a good mix of projects, companies and individuals. This year, CID awards received a record-breaking 600 nominations, which made the shortlisting task extremely daunting, yet exciting.
Of the 18 categories, Fit Out Firm of the Year is awarded to the fit-out company that has completed the most impressive body of work in the Middle East in the past 12 months. The judges will be looking for contractors who translate fabulous interior designs into reality for their clients. They will also expect to see evidence of overcoming obstacles, working to time and budget, supply chain management, staying true to the design concept and managing client expectations.
In the past year, ISG successfully delivered many transformative places including Du's new Headquarters at Dubai Hill, The Suites and Niche Community Hub at ICD Brookfield, and the largest number of fit out projects commissioned by Expo 2020 Dubai.