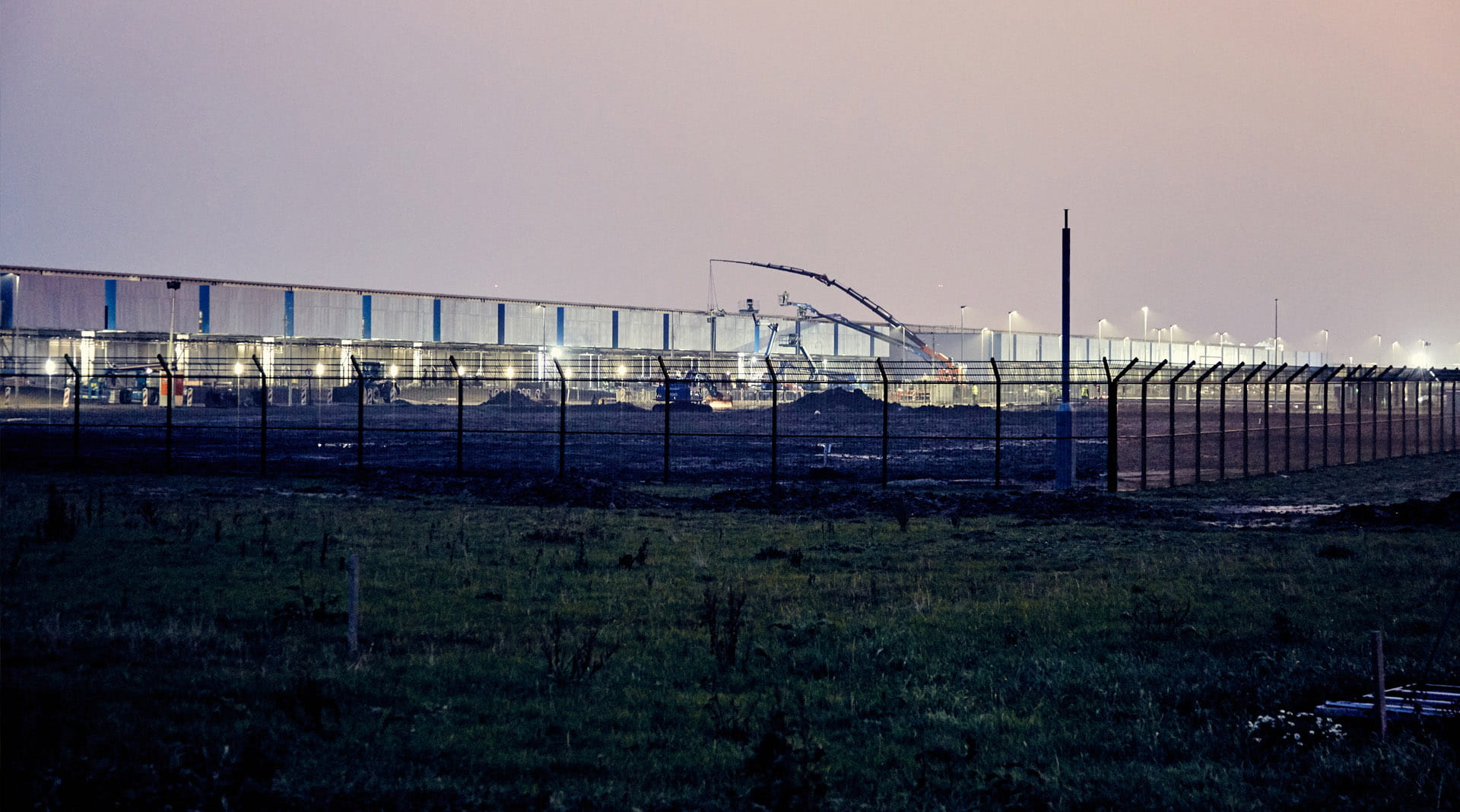 We know the spaces of tomorrow must deliver for years to come, and with an entrepreneurial spirit and collaborative culture of innovation rooted in everything we do, we're working closely with pioneering brands to shape them.
With a wealth of talent and technical cross-sector expertise, we're a partner first. It means we're there at every stage of the cycle – from land acquisition to post-occupancy – providing tailored, tangible solutions on the world's largest and most complex projects.
Our people bring regional expertise to an international offering, and our unrivalled in-house tech capability is revolutionising how spaces are put together and operated. In our DNA lies a commitment to securing legacies for the communities in which we work, and we're leading on a brighter, more sustainable future – it's what makes us unique, and why customers return.
As leaders in delivering high-tech, large-scale projects across Europe and Asia, we're working with the world's leading brands to shape an exciting new generation of places.
Unrivalled experience in delivering dynamic, highly engineered spaces
Some of the world's most exciting built environments are being created in today's technology-led industries. Whether it's a world-leading R&D facility, hospital, state-of-the-art manufacturing plant or hyperscale datacentre, their work cannot stop to accommodate ours – that's why our expert team approaches each build with agility, and what we call an 'engineering-led construction approach'.
The spaces we're creating will save and improve lives for years to come, and that makes us proud. We're currently working with University College London (UCL) on its new £300m home for Neuroscience, enabling it to pioneer world-leading testing and treatment on neurological illnesses, such as Alzheimer's, long into the future.
"We are pleased to have appointed ISG to work with us to deliver a very special building that sits within our Estates Transformation programme, creating a new research and clinical environment for neurological diseases, where patients, clinicians and academics can come together in a state of the art, collaborative, combined facility for the first time."

Kevin Argent, deputy director of UCL Estates and director of Estates Development
A progressive approach to collaboration, ensuring large-scale, complex builds are delivered immaculately at speed
Construction is under pressure to find smarter and faster ways to build intricate environments, and meet demand for new datacentres and advanced logistics and manufacturing facilities. Our specialist teams have developed the Integrated Project Delivery (IPD) methodology – an unconventional approach that enables formation of a flat-structured leadership team from the start, building trust and collaboration while dramatically reducing risk and delivery times across our large-scale builds throughout Europe. We use data to increase project predictability, drive efficiencies, highlight programme challenges earlier and present opportunities for swift interventions, while fully integrating the latest Building Information Modelling (BIM) with programming and commissioning data.
We've evolved from 'delivery assurance' to 'activation assurance' – the promise that the building and its technology will be fully integrated and functioning from day one. In 2020, we built one of Europe's longest hyperscale datacentres in a record-breaking 55 weeks, remaining on budget with zero defects.
Our industry-leading experts deliver large hospitals and transform old buildings into state-of-the art clinics and research facilities
Our talented science and health specialists have been working with NHS Trusts in the UK for years. We're incredibly proud to have built many world-leading medical facilities, such as St Thomas' Hospital in London, and are currently delivering a prestigious £50m cancer diagnosis centre with combined research and treatment facilities at London's Royal Marsden Hospital. We're known for engaging with public and private sector clients early to create transformable, award-winning spaces tailored to their needs.
We built One Mabledon Place in Central London – one of Europe's largest pathology labs – which included complex mechanical and electrical services infrastructure and highly specialised clean rooms. At London's Schoen Clinic, our BIM team worked closely with surgeons to design its operating theatres using virtual reality – an example of how we combine specialist engineering skills with extensive fit out capability, to produce a state-of-the-art private hospital with the comfort of a hotel.
Our complex builds work hard to be green and support the communities around them
We're proud to lead the way in sustainable building engineering practises, and are thrilled to be working with The University of Cambridge Institute for Sustainability Leadership (CISL) to create its new HQ at The Entopia Centre, as it seeks to inspire the fight against climate change.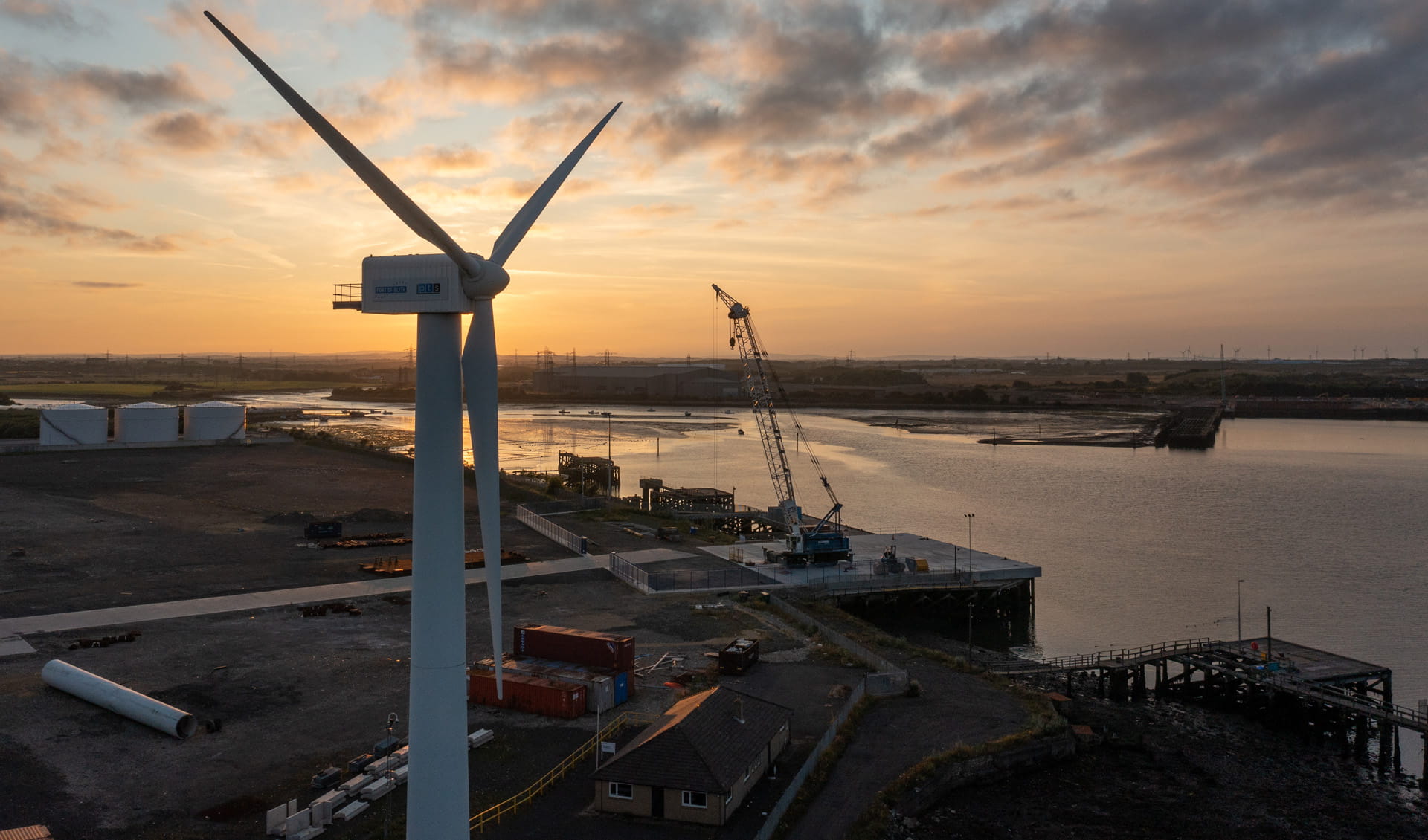 Britishvolt. Re-energising the North East of England, one lithium-ion battery cell at a time…