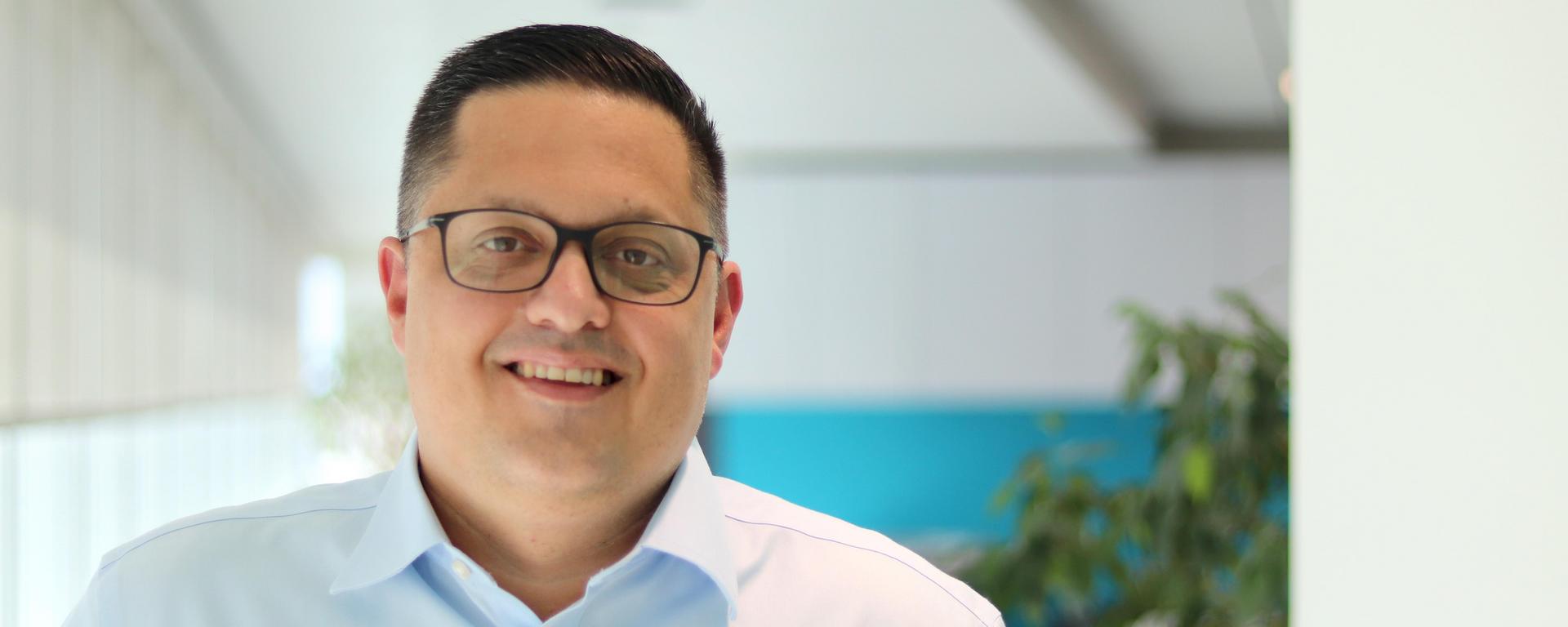 Tell us about your background. What led you to ISG?
I grew up in Florida to Cuban immigrants' parents, the youngest of 3 siblings. When I was 18 years old, I joined the US Coast Guard and was stationed at Marblehead Ohio, which was quite the learning curve for me at a young age. This experience helped me develop my sense of discipline, a prerequisite in the construction industry. My first job was in Florida, and in my mid 20s I briefly worked at St. John's US Virgin Island in the Caribbean.
I moved to Dubai 14 years ago, and during my early careers here I worked with a construction and Fit-Out company for 5 years. I was later recruited by ISG to work as a construction manager, and I remember my first project was Abu Dhabi Tourism and Cultural Authority HQ. In my time working for ISG I moved forward to project manager and then into my current role as a project director. What drew me to ISG was the culture and the reputation it had already established in the UAE market.
What does a typical day look like for you?
I wake up super early anytime between 4:30 and 5:00 in the morning. First thing I normally do is take my dog Rommy for a walk, he is 4 years old local rescue, and the most loyal dog you could ever meet. I drop him off to day-care and head to work afterwards. Depending on the day, I work from either of the site offices set across the different projects that I am overseeing.
What do you like to get up to in your spare time?
Being brought up in a family of immigrants, food played a crucial role in keeping a connection to our Cuban roots, and the community's collective culture. I grew up exploring food recipes and trying new dishes and after moving to Dubai, cooking became my connection to my family back in Florida. I enjoy cooking so much especially exploring new recipes with friends who come over quite often to prepare unique dishes in my backyard which I have equipped with a pizza oven, a smoker, and a grill. It's safe to say that this is my playground!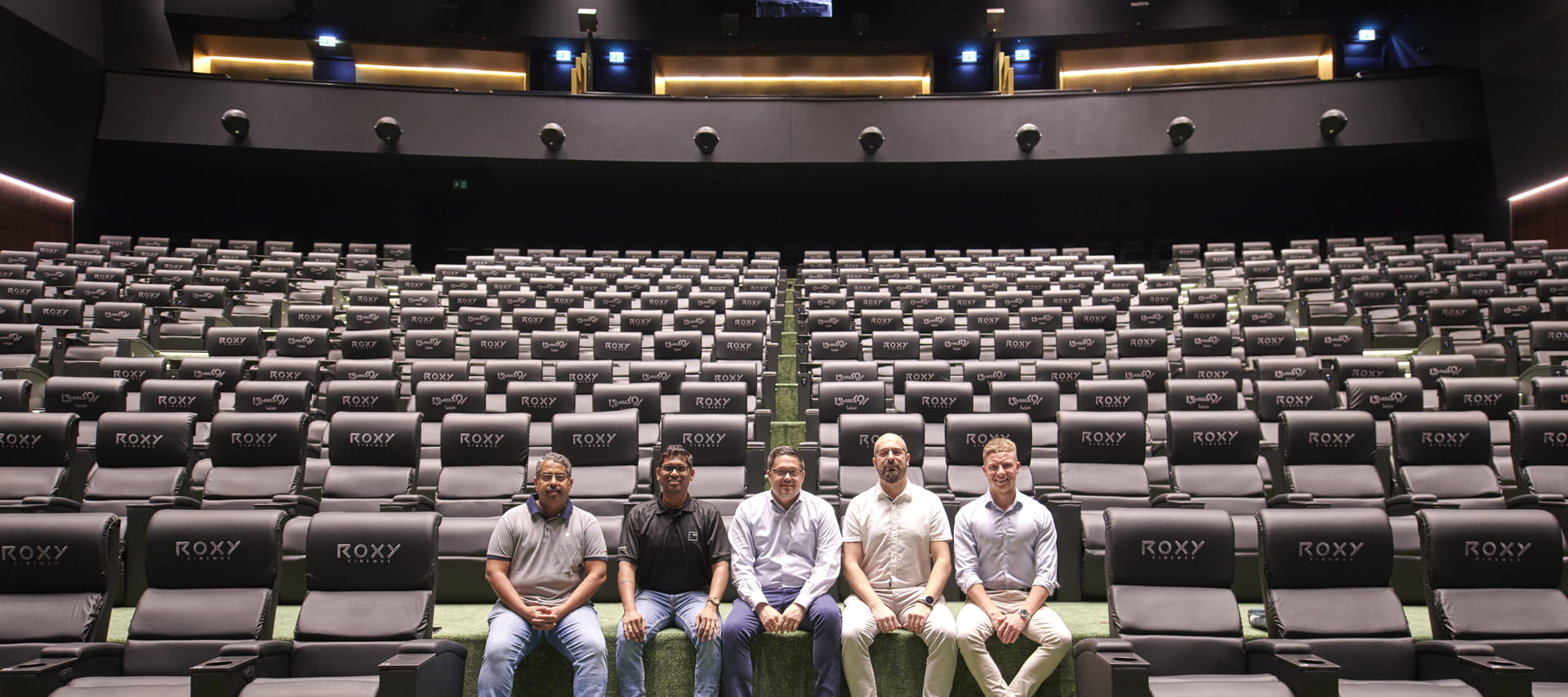 What excites you most about the UAE construction industry today?
In recent years, the UAE have positioned itself as a global hub to attract international investors and so the standards of doing business got elevated and construction is no exception. New technologies are frequently introduced in our industry to improve project management and resources allocations. These technologies support our work in delivering exceptional work to our clients, who together with our partnering stakeholders have access to reports and data to track our progress on sites and monitor the projects' development.
What is a work ethic that you live by?
For any project to be delivered effectively, it is crucial that we act as a team, and for each member to own up to their mistakes, learn and move on to the next task. It is important for me to embrace a results and solutions oriented attitude.
I believe in establishing a strong rapport with the clients on any project to ensure we perform up to expectations and deliver outstanding jobs and I am proud that my team and I have received numerous accolades from our clients including several perfect CX scores.
What are some of the biggest opportunities in UAE's built environment that excites you?
The UAE built environment has seen its share of ups and downs, and I have been here long enough to witness how the landscapes shifted across the years. However recently the strongest demands were in the commercial and hospitality sectors.
Many international businesses are setting-up their regional offices in the UAE. This trend is leading to growth in corporate real estate and increased opportunities in workspace fit-out, which is one of ISG's top expertise. As a global business we have delivered exceptional office space to the same client in different cities.
With the country's ambitious tourism agenda, another thriving sector is hospitality. Many new hotels are in the pipeline, while existing properties are planning refurbishments and retrofits especially due to the new directives toward a green and sustainable tourism in the region.
What's been the proudest moment of your career?
Throughout my career I was lucky to work on outstanding projects, however by far my proudest moment would be delivering Roxy Cinemas in Dubai Hills Mall. It was a colossal project, where we turned in only 241 days an empty cube to a state-of-the-art entertainment space. The project span over 101,000 square foot across three floors, and construction was done in a live mall environment with limited access points, which was one of the many challenges we had to overcome as a team. The space hosts a total of 15 cinematic screens and 1183 seats including "Roxy Xtreme", UAE's largest cinema screen measuring 18 meters by 15.1 meters. Our Roxy Cinemas team was shortlisted in ISG's Project Team Award and we had the chance to attend the event in London in March where we had a blast.
Did you always want to work in construction?
As a kid I was intrigued by construction sites, and I was always fixing things around the house especially with my father and grandfather. As I grew, I developed more skills and decided this is the right industry and career to pursue. My biggest thrill is watching a project develop from start to finish and watch its progress through the different stages.