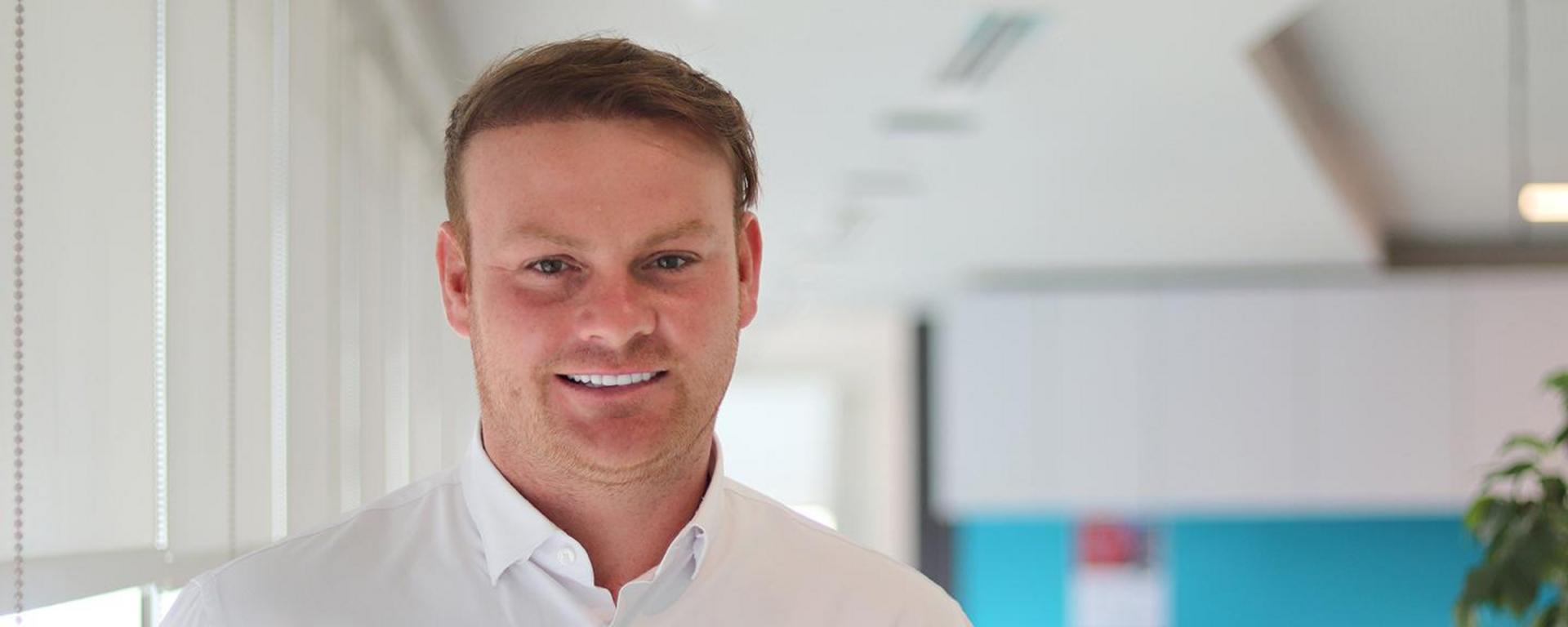 Tell us about your background.
I was born in Cambridge, England, but at 2 years old, my parents moved to Kilmarnock in Scotland where I grew up. I come from a relatively large family of 5 brothers and one sister which played a major role in shaping me, driving my confidence and discipline which are vital to my work. I studied Carpentry, Joinery, and Construction at the University of the West of Scotland, while I was also working with a local construction company. After graduating I joined the family's construction business, and in 2017 I moved to Dubai to experience working internationally, and further my career. I had always wanted to explore living within a different culture and challenge myself in a new environment. This was one of the best decisions I made in my career, as I have learned so much and have grown significantly both as a person and professionally. I worked for a few different construction companies across the UAE which allowed me to really delve into the Middle East construction world, and then joined ISG in 2022.


What does a typical day look like for you?
I am not much of a morning person, but I do have a routine in place to help me organize the day ahead, especially when I have few sites to visit. I wake up quite early, walk my two dogs which I adopted here, before it gets too warm and then send emails and prepare for the day with a morning coffee to set up for the day, before heading on to site. Depending on which site I am at, I'd be spending time with the team going through the day's schedules and coordinating on the tasks on hand. I ensure to do this as it gives myself and the team the opportunity to discuss what is going well, and where there could be potential hiccups. I also enjoy interacting with my team and ensuring there is a relationship built with all of them individually. I am a people person so I ensure I have daily meetings with all stakeholders on my projects and have regular catch ups, as I believe communication is the key to a project running smoothly. This is why I love Dubai, having the opportunity to meet people from all around the world daily, and getting to know them and their lives!
After work I enjoy a home cooked meal and some unwinding time with my fiancé and dogs as well as a good Netflix series, of course between rounds of golf!


Did you always want to have a job like yours?
Believe it or not, I always fancied being a professional football player, but I soon realised that was not going to happen, and it was better to keep that as a hobby! I was fortunate enough that my dad had a construction company back home, and so I started joining him on site at an early age. I was always very intrigued and fascinated by the transformations from drawings to actual structures and so decided to pursue construction as a career. I started my apprenticeship at my dad's business when I was only 16 years old, and post graduating I had more responsibilities assigned to me and soon was more involved in project management.
I believe working along-side my dad really helped develop me in my career, as he taught me everything there was to know about construction and never let me slack! I think this is what gave me my drive to work hard, and always try my best and to continue this work ethic in Dubai. I remember when I first began my career in the UAE, I felt so out of depth as everything was so different. I spoke to my dad daily who re-iterated my capabilities and motivated me to work the hardest I had ever worked. I even remember taking online courses and reading up on everything to be known on construction in the UAE and learning from my boss at the time. I am very proud of where I am today, coming from a small town in Scotland and being a joiner, to a project manager at ISG, a global construction firm in the UAE. I still strive to do more and motivate my team to be as successful as they possibly can be, as this is what my dad had done for me.
What was your first impression of the construction industry and how were your original thoughts challenged?
I must admit that I am biased on this, as I literally grew up around construction sites, and I had a sense of familiarity around the industry from an early age. During my forming years in construction, we were accustomed to more traditional practices and ways of working and it was always very "hands on", out in the cold and rain getting stuff done no matter what. After joining ISG, I was introduced to new methods in project management, health and safety, quality and general reporting which were more efficient and agile in delivering spaces, and the people were always put first. This is what I expected to see in such a huge industry, and I put this knowledge at the forefront of everything I do, whilst still incorporating my "hands on" approach to work here. I think you don't always see this approach from project managers here and it is something I would never change in myself. I have also learned that if you work hard and prove yourself, anything is possible no matter what background of education you are from.
Please share one or two sentences outlining your current role at ISG.
I am currently a project manager at ISG, and I spend most days at our site office at ICD Brookfield Place to oversee the ongoing projects which are part of our 3-year framework agreement. To date, we have received and delivered over 419 work orders and I have gained a lot of knowledge due to the differing projects we have delivered during this time such as: high-specification offices, refurbishments, common area and lift lobbies, MEP and enabling works within the UAE's only LEED Platinum office building. I have enjoyed working here as every day is different and is very fast paced and it's been great to work within one of Dubai's most renowned office buildings. We have a relatively large team stationed there to support the operation, and my role is to coordinate that we are delivering the programs as per clients' expectations. Due to the framework ongoing for this time, all stakeholders involved including the client have managed to build a really strong relationship, and work very effectively together as one team. I think this has allowed many of our team members confidently address any issues themselves, as they have a great relationship with the client, which has been great to see.
What's been the proudest moment of your career?
The proudest moment for me is about one of my team members who was a site supervisor and was doing a great job but was happy within his role and believed he could not progress further. I was keen to empower him to further develop his career as I could see his great work ethic and encouraged him to drive towards progression, and soon he was ready to be promoted to site manager. This promotion was life-changing for him, as it allowed him to bring his wife and son to live with him in Dubai, and all he needed was a gentle push to know his capabilities and what he could achieve. This was such a heart-warming reunion and meant the world to him, and I am proud to have played a small part in this. It was all his own doing but he just needed someone to believe in him, and I am honored to have done this for someone.
What excites you most about the UAE construction industry today?
In recent years like every other industry, construction is witnessing a digital transformation and new tools are introduced to improve our ways of working. Digitisation in construction is a very exciting scope for me since it really made a major improvement in how we manage our projects and deliver our programmes, and this was something I had never really thoroughly worked with before my career at ISG. We have been using several innovative solutions including R-Drive, and OpenSpace and many other tools which are embedded in our daily work. They support in streamlining processes, reports sharing, and most of all we can take our clients, consultants and stakeholders through the projects' progress allowing visibility and transparency which is not always possible through conventional methods. These tools help our team be more pro-active and enhance our efficiency throughout the project's delivery.
I think digitalization will be developed even further in the construction world with the likes of AI growing. This excites me as I believe it will be a further learning curve for me as technology progresses and it will be interesting to see where this takes us.
What are some of the biggest opportunities in UAE's built environment that excites you?
The UAE never fails to amaze us in the scale and scope of projects being launched in the market. However, having worked so much already at ICD Brookfield Place, I am quite astonished by this development, between its intricate design, functionality, sustainability rating and premium positioning - every time I walk into that building, I feel transported to a different space. There are so many opportunities yet to explore at this building, which is always adapting to the latest innovations in office space.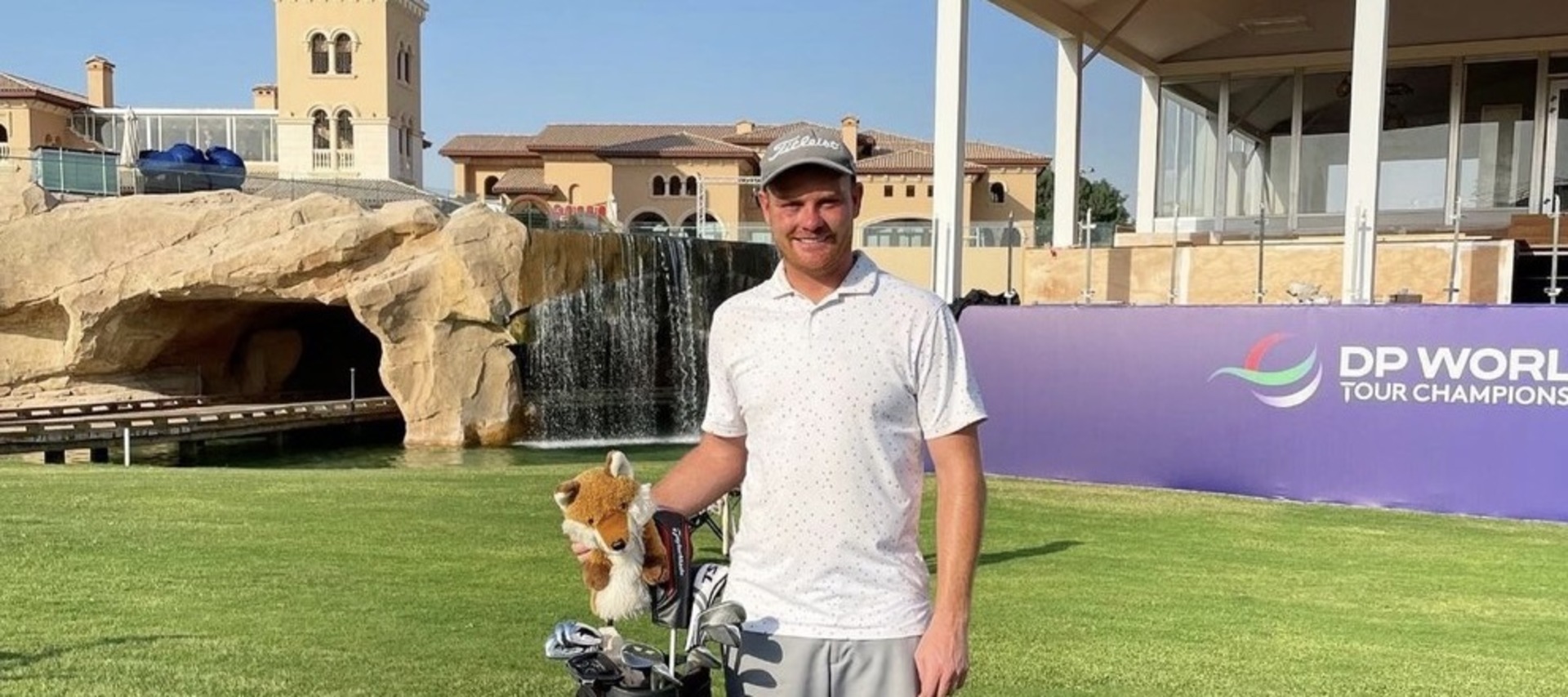 What do you do for fun?
Well, being in Dubai we're lucky to have a long list of fun activities. But what I enjoy the most is playing golf, and what makes it more exciting is beating Robert Letts our business development director. It makes the win even sweeter! I love socialising with friends, especially in the outdoors whenever the weather allows and spending time with my dogs and fiancé. Winter is my favourite time in Dubai as you are constantly outdoors and never are short of something to do and allows me to play golf as much as possible.

What is on your bucket list?
The list is long for sure, but I am aiming to be a scratch golfer with 0.0 handicaps, still a long way but determined to get there - not really bucket list but definitely a goal of mine! Another item on my list is to travel to as many countries as possible. I enjoy exploring new cultures and experiencing new adventures in different cities around the world. There is so much opportunity to travel when living in Dubai, as so many countries are a short distance away and I have definitely taken advantage of this. I would love to see as much of the world as I possibly can while I am young.

If you could have any superhero power in the world, what would it be? And why?
What I wish for is the possibility to pause time and get more things done in a day! We live in a fast- paced environment and time pass by so quickly. Sometimes, I wish I could freeze time and take a breather and enjoy the weekends for longer haha!