According to ISG's
'The power of place'
report, even though the pandemic and the increased adoption of remote and hybrid working have transformed the world of work, the physical workplace continues to be important in terms of representing a brand, fostering a sense of belonging, and stimulating creativity and productivity.

It is clear from the findings that creating quality working environments that prioritize employee needs and drive productivity is crucial. Employers should aim to integrate flexibility and work-life balance into their workplace strategies. There is also a growing emphasis on the alignment of workspaces with environmental, social, and governance (ESG) commitments.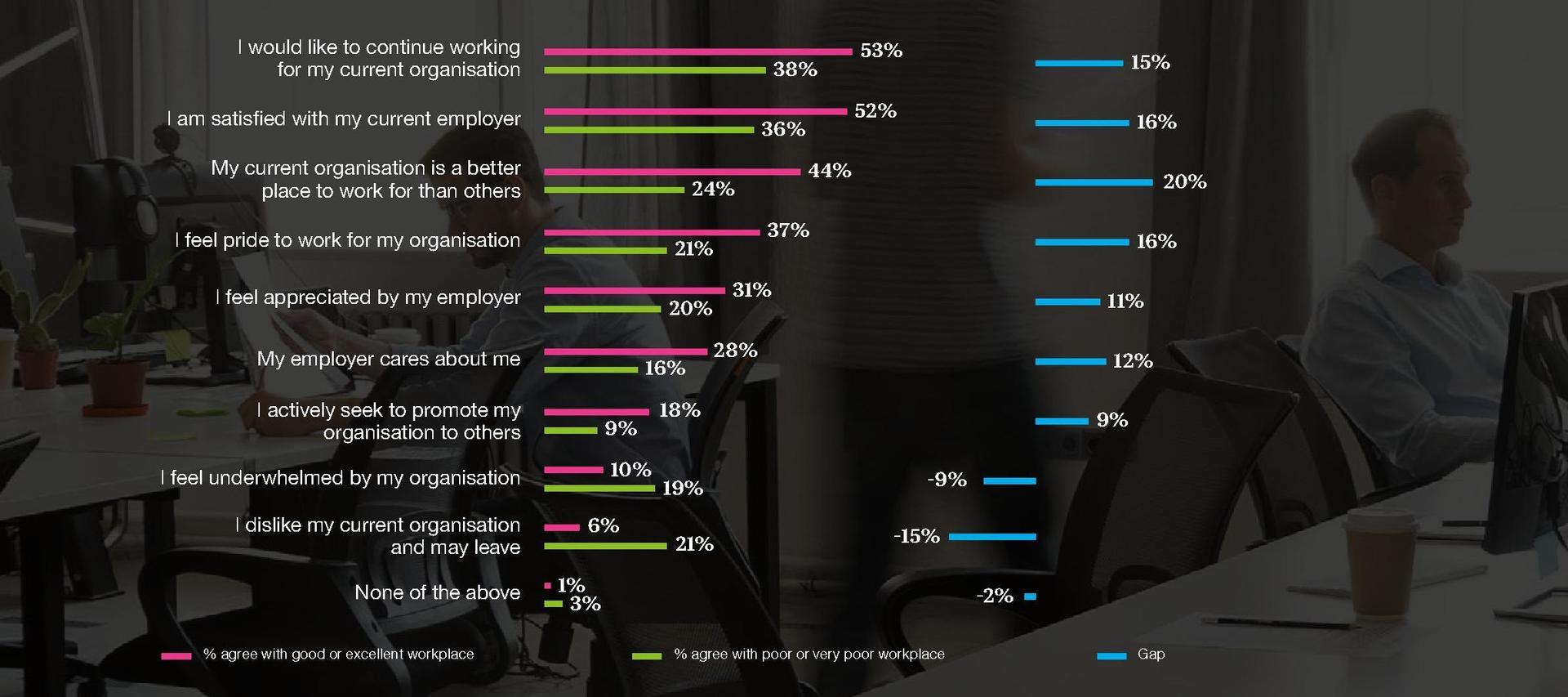 Our research revealed that quality workplaces continue to play a pivotal role in instilling a sense of pride and positivity in people. Employers that wish to inspire such feeling much look beyond financial recompense, focus on the unspoken psychological contract with their people, and deliver on the intangibles to harbour a true connection and sense of professional loyalty.
The forward-thinking businesses will continue to look to inhabit spaces that appeal to the world's most gifted people and retain top talents.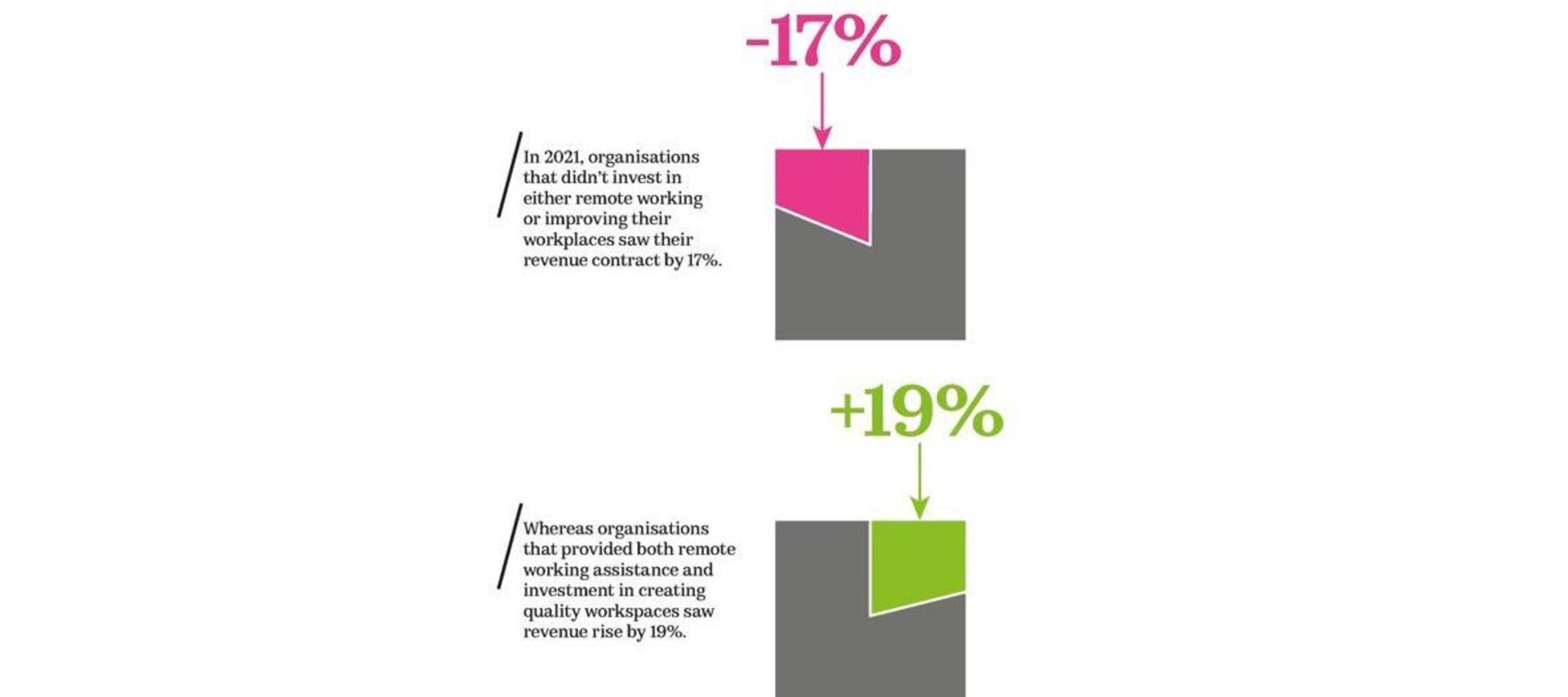 We can see that investing in place alongside enabling remote working is intrinsically linked to revenue growth, increased productivity and greater ease of recruitment.
Stakeholders involved in designing and managing spaces should share the potential benefits of accurate building data and promote a holistic understanding of the operational potential of their spaces. Brands with an investment mindset may consider adjusting their perception of the workplace to recognise that investment in the right working environment can not only add value but save money.
Organizations should strive to reduce building energy consumption and prioritize sustainability to contribute to the global zero-carbon targets. Leveraging technology to create people-centric environments can empower both individuals and businesses. Building management systems that offer centralized controls and improve facility quality can be valuable.
ESG values are not just a passing trend but a necessity for value creation and growth. Long-term ESG fundamentals should be taken into consideration to leverage property as an asset and achieve sustainable development goals. There's an increasing pressure to operate efficiently to maximise ROI from workplaces, whilst clients and employees alike will have a keen eye on how you as a business is delivering against sustainable goals.
In one of our insights stories,
'From floating bookshops to big tech: King's Cross is writing its own community legacy'
, we look at how ISG is working with local inhabitants from Google and facebook to local bookshops to transform a community into a thriving mixture of workforces.
The way forward
The UAE's net zero commitments require an acceleration of retrofit programs to improve energy performance and circularity standards. For the UAE to remain a hotbed for investment from the most prominent brands it is important for the industry to be transparent about its progress and committed to driving change.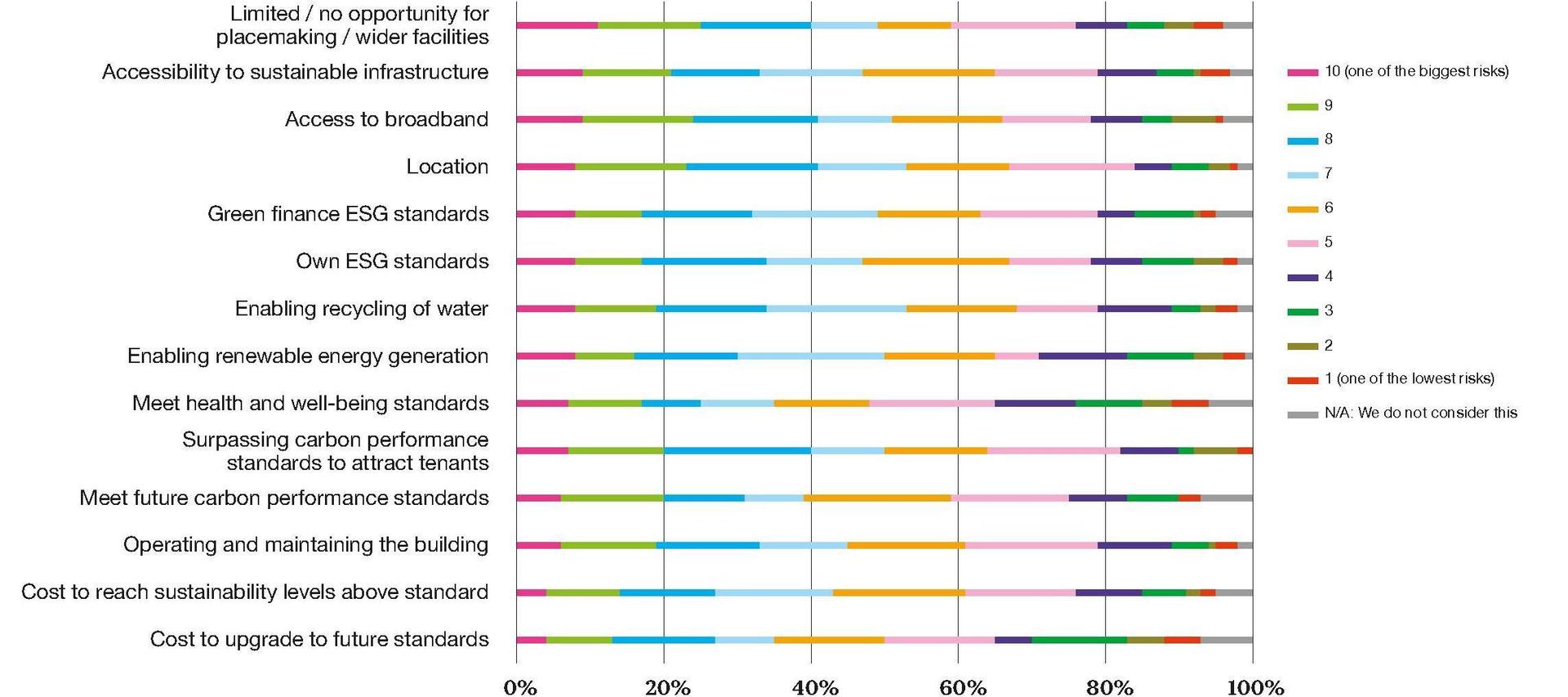 Later this year the world will come together to attend the United Nations Climate Conference COP28, hosted by the UAE at Dubai's Expo City, there's a renewed sense of urgency to lead conversations to tackle climate change and plot a way forward for the planet.

According to reports the global community needs to reduce the building energy consumption by over 80% to reach zero carbon targets. To achieve such a 'dramatic change' we need to be innovative and unconventional in our approach to retrofit projects, which was evident in the project lead by ISG and the Cambridge Institute of Sustainability Leadership (CISL) to transform The Entopia Building, a former Telephone Exchange, constructed in 1930, into a ultra-low carbon sustainability hub. ISG was set about designing and delivering the most sustainable retrofit possible within the programme and budget parameters.
"We realised we had to do something different and actually the least risky thing to do was be radical, so we took the opportunity to create the first new post-pandemic hybrid working office that centred around the changing needs of our employees."

Tim Chapman, Director for Net Zero Carbon Infrastructure, Arup
Ultimately, creating places that deliver for people and businesses, as well as their communities and the planet can make the difference in the post-pandemic recovery and to ready ourselves for the challenges to come. The escalating struggle for talent, promotes the need to invest in places that nurture and respond to the needs of their top talent, and the desires of the people they hope to attract.

In the UAE, we have a track record for innovating and attracting the foremost brands, and drawing on our global experiences and expertise, we are locally leading the discussion on ESG, inclusion and social value while integrating our supply chain partners to create and pioneer a distinctive supply chain strategy that underpins shifting perspectives and radical change in sustainable practices.