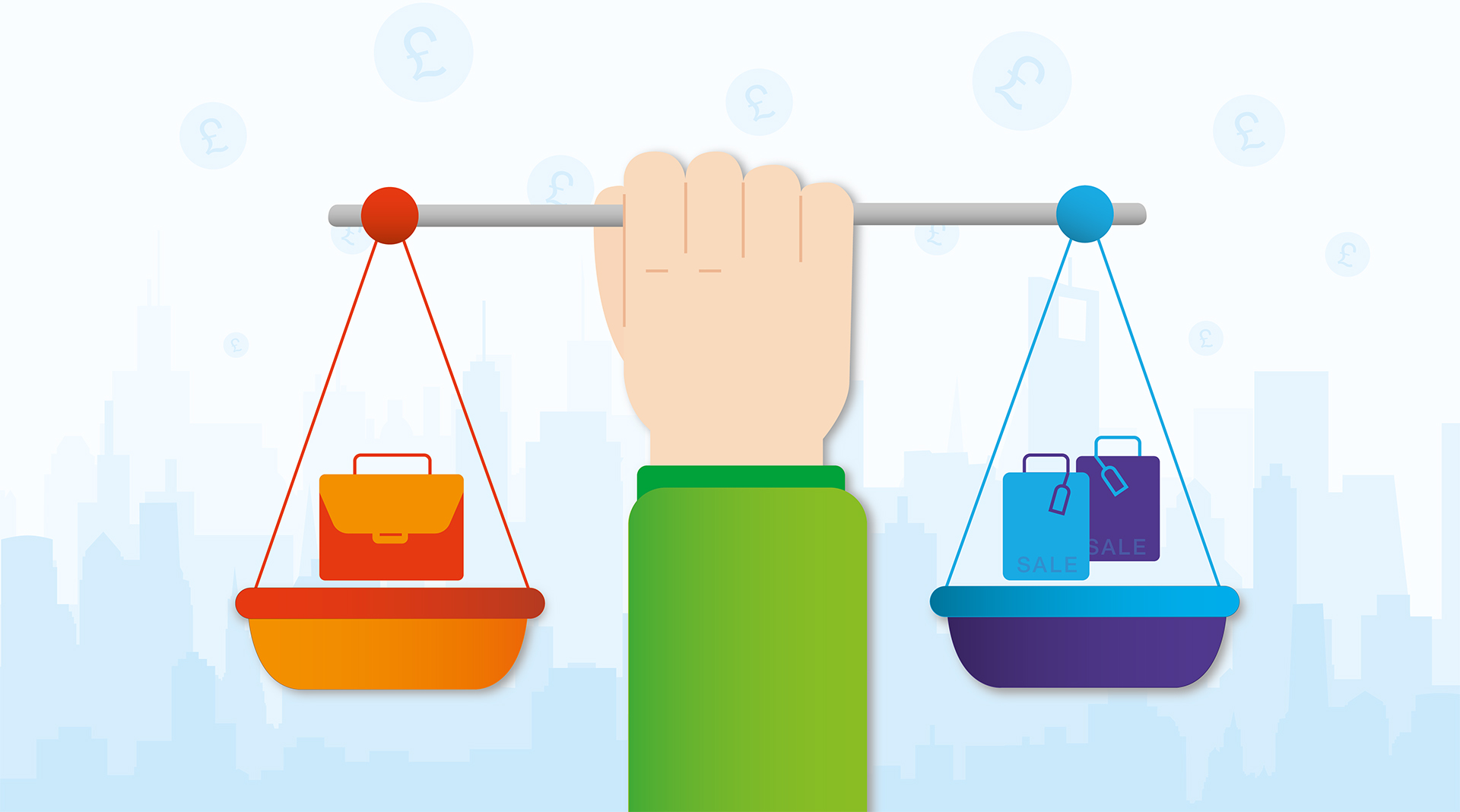 No industry is more acutely aware of the importance of long-term planning than the banking sector. The drive for efficiency has been front of mind for many years, and the banks have spent over a decade rationalising their estates, from high street branches to offices and even datacentres. However, a perhaps greater challenge now awaits us – that of environmental impact.
When devising their estate strategy, there are two key elements to be considered. The first being humancentric; how to best enable your people to work productively and how to maintain a balanced presence to serve your customers.
As organisations work towards 'net zero carbon', the built environment is going to play a crucial role in achieving this goal, with the day-to-day efficiency of properties key to cutting the energy consumption. The conundrum is how to achieve all these goals in the most sustainable way?
Optimising your estate
The traditional high street has been in decline for many years and the banks have been feeling the pinch. Whilst they face a reduction in footfall, traditional banks know that their bricks and mortar presence offers an advantage over their internet rivals. So whilst their presence may have to contract, they are looking to change their format to compete on customer experience.
To help them map their future footprint there are many complex factors to consider, not least the shifts in personal wealth, the business environment and evolving population demography. They will need to carefully navigate these factors and take a market-led approach to stay connected to their customers.
However, it's not just their branches that have been re-evaluating. Prior to the crisis the banks were already anticipating more remote working and looking to optimise their workspaces based on lower occupancy rates, a trend that is set to continue.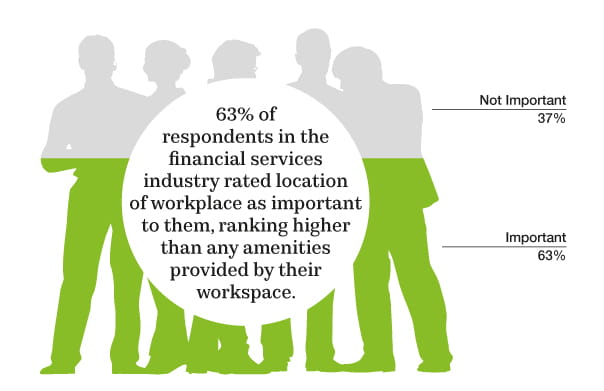 Planning places around people
With a keen focus on efficiency, the banks rationalisation programme is intended to enable them to do more with less. A narrative that's been important for many years and will likely be even more so in years to come.
However, for the medium term that least, social distancing measures will mean they may now actually need more space. With the sprawling estates of many major retail banks, they have it at their gift to consider how to best use their current portfolios to support their wider business functions - and the people that drive them.
"63% of respondents in the financial services industry rated location of workplace as important to them, ranking higher than any amenities provided by their workspace."
Through the current crisis, wellbeing is probably higher on the agenda than ever before for many organisations. When surveyed, 63% of respondents in the financial services industry rated location of workplace as important to them, ranking higher than any amenities provided by their workspace. In a bold new world, the banks could consider reimagining the role of redundant branches as new sub offices in local towns that present a broader geographical appeal to their talent pool.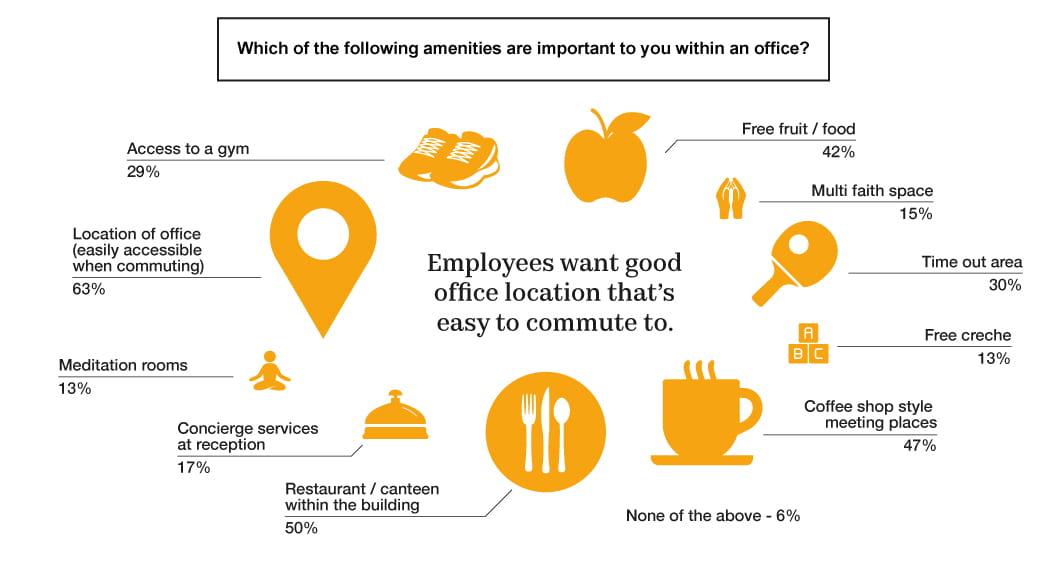 Building a sustainable future
Bucking the 'demise of the high street' trend, banks investing in their existing estate could enhance the social and economic wellbeing of the communities in which they operate. Providing quality employment locally could prove mutually beneficial, helping to decentralise the economy to the benefit of local communities whilst ultimately opening the banks up to a more diverse talent pool.
However, many of these estates need transforming to meet the 'zero carbon' ambitions in the coming years. Portfolio planning will need to be undertaken over the long term to identify buildings that will never 'make it' with any sort of refurbishment and tough decisions made about disposal or rebuild. Where possible, investing in refurbishing existing buildings leads to less embodied carbon, and a greener construction process that involves the reuse of both buildings and materials.
The banks, like many organisations of all shapes and sizes have made bold pledges to make a difference, the time to act is now.