Customer

University of Oxford

Procurement Route

Two stage

Completion Date

April 2018

Quantity Surveyor

Arcadis

Value

21£m

Form Of Contract

JCT 2011 design and build

Project Manager

CPC

Structural Engineer

AKS Ward

Area

40,000 sq ft

Program Duration

90 weeks

Architect

fjmt

ME Engineer

Long and Partners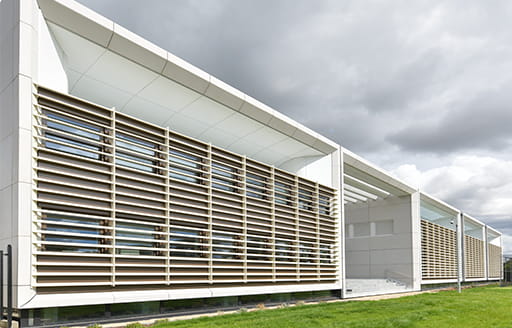 Introduction
Our appointment with the University of Oxford included the construction and fit out of a new three-storey steel-framed extension, enabling the Department of Chemistry to pioneer the future for leading chemistry research and development for undergraduate students.
Aligning with the universities mission to advance the global understanding of chemistry and to use that knowledge to address major challenges for society, providing state-of-the-art new teaching facilities, aligned with the chemistry faculty's goal to meet its 2017-2020 growth expectations.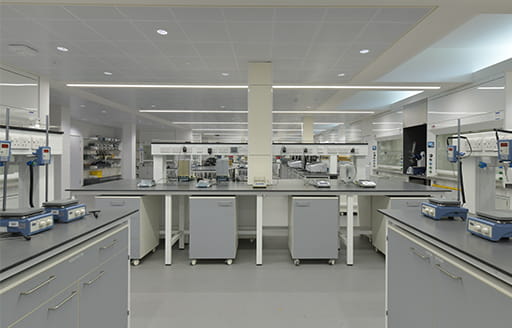 What we did
ISG's project team delivered the new build extension with a basement for the Chemistry Department. Using a steel frame construction with a bespoke cladding system, a new plant space was created within the roof area of an existing building. The existing building, designed by Sir Leslie Martin and built in 1970, included a recognisable 'stepped profile' due to the construction of pods on the roof. The university took the opportunity to undertake the replacement of some of the existing pods, with the addition of new pods, reflecting the original design concept of the building The fit out included teaching laboratories and associated administration areas to support the chemistry facilities. Additional laboratory benching, with 68 fume cupboards, was installed within the teaching space.
Making a difference 
Keeping in line with ISG's sustainability goals, the university's carbon emissions were reduced by installing high-efficiency solar photovoltaic (PV) panels on the roof area of the chemistry laboratories.
Externally, brise soleil was fitted to reduce heat gain within the building, by deflecting sunlight during warmer months of the year. Additionally, the building's heat supply was connected to the Combined Heat and Power (CHP) district heating system operated by the university. This provides around 80% of heating and hot water, and is supplemented by recovered heat from the stale air extracted from the building, and by high-efficiency gas boilers.
The new building was designed to achieve a BREEAM 'Excellent' environmental performance rating with sustainable measures including the installation of external solar shading, an extensive roof-mounted photovoltaic panel array, an advanced heat recovery system and connection into the university's combined heat and power (CHP) district heating system.
This was a challenging project due to multiple stakeholder engagements within the existing building and the close proximity to surrounding buildings. Throughout the project many obstacles were overcome, resulting in a world-class teaching facility for the University of Oxford

James Howard, senior project manager, ISG