Customer

Federal Tax Authority

Completion Date

August 2018

Project Manager

Cambridge Design + Build

Area

60,000 sq ft

Program Duration

20 weeks

Architect

Cambridge Design + Build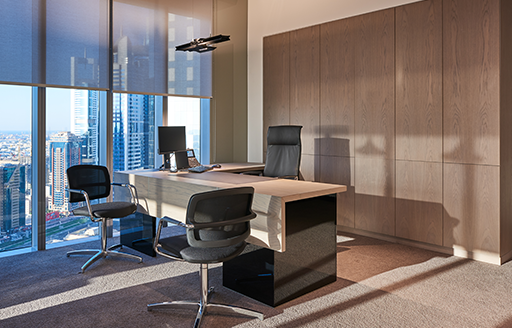 Introduction
ISG provided the UAE Federal Tax Authority with technical design and fit out services for its 60,000 sq ft Dubai office located at the Central Park Office Tower found within the Dubai International Financial Centre (DIFC).
For this project, our scope included the design and build of three office levels, design development, detailing, and engineering design of all electrical and mechanical systems.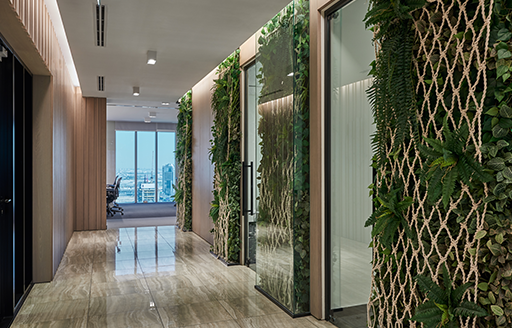 The project
The chic office design features a neutral colour palette and interiors, which was brought to life by a careful choice of rich materials and finishes. The muted interiors are accented by striking and eclectic lighting fixtures and living green walls, which make a breathtaking statement, and create an alluring and inviting office environment.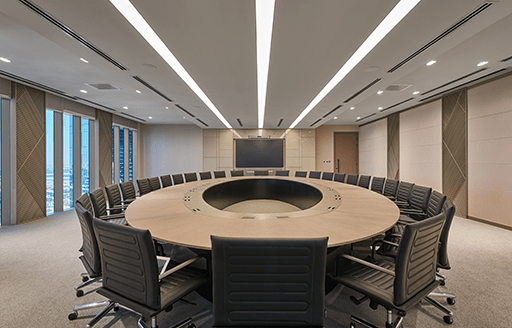 ISG faced some challenges relating to the lengthy process of materials signoff, since design details were developed, while ISG team had already deployed to project site, which led to some delays in the delivery of finishing materials and furniture.
ISG had to re-sequence the fit out rogramme to absorb the delays and allocated additional manpower, supervision and management resources to the final project stage to ensure that the project was completed on time.