Procurement Route

Traditional

Completion Date

Sept 2021

Quantity Surveyor

Atkins

Form Of Contract

Design and Build

Project Manager

Mace/Jacobs

Structural Engineer

Hopkins

Area

22,000 sq ft

Program Duration

20 weeks

Architect

Roar
The Local Gems are made up of 7 bespoke food and beverage spaces that are fit out from shell and core:
Chicken Tikka Inn
Ravi
Dampa Seafood and Grill
Sarouja
Ferras Sweet
Canvas
Maraheb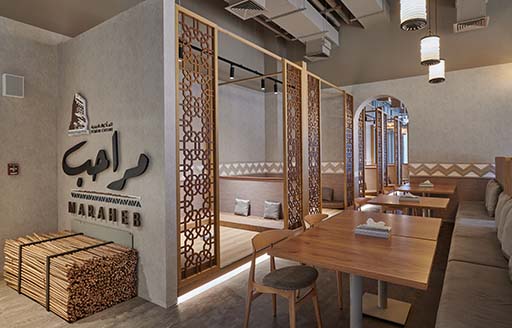 These restaurants were specifically designed and delivered to house local brands specialising in local delicacies. Each outlet is fine-tuned to creatively display the theme of the cuisine and this is then complimented with bespoke joinery, MEP services, full kitchen fit outs, polished concrete floors and a mix of traditional and contemporary finishes to boast the culture, traditions and widely recognised branding of each restaurant.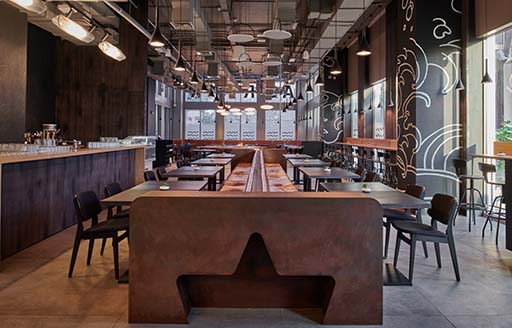 Challenges
Logistics
Base build spaces not designed for F+B
Site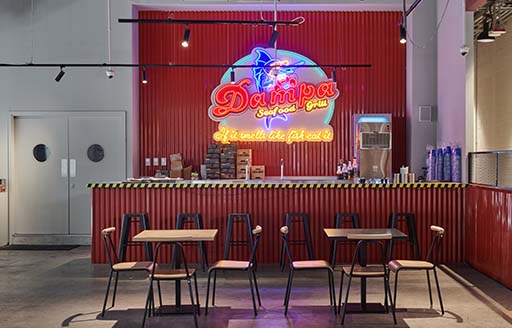 Solutions delivered
With our programme end date the same date as the Expo 2020 commencement; logistics and general day to day running of site became increasingly hard. To mitigate any
risk to the programme, ISG engaged in daily logistics meetings with all relevant stakeholders. We also maximized our productivity by utilizing nights to deliver all required
materials and created a detailed delivery programme to work alongside the contract delivery programme. This encouraged all departments (procurement, design, operations) to become extremely aligned and allowed collaborative and maximised output on site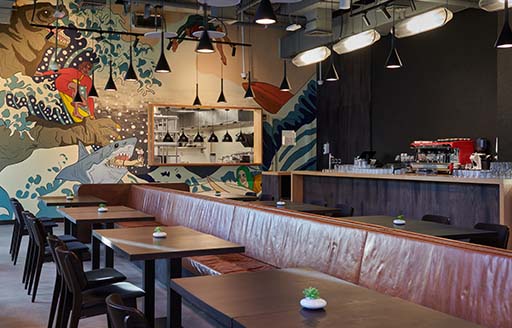 Many of the Local Gem shell and core spaces were not designed with F+B in mind. A challenge of ours was bringing the spaces to life and turning them into the works of art they now display. ISG went through a rigorous design process, which enabled us to use many of the aesthetically unpleasing base build shell and core items and develop the site in such a way that these became features within our spaces. Some clad, some decorated and some used to support parts of our fit out.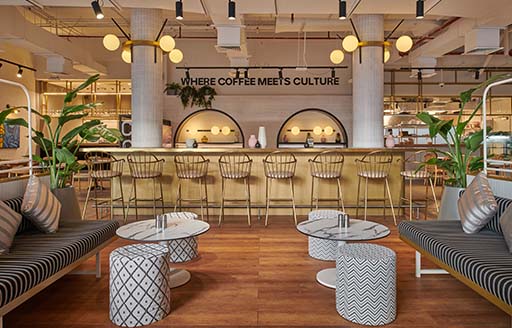 With the local gems being 7 different spaces spread across the whole of the Expo site, managing the supply chain efficiently became increasingly difficult, especially during peak of delivery. We took it upon ourselves to stand the whole workforce down, three times a week meeting in a centralised location to discuss the challenges and solutions for the coming week. This was a great opportunity to convey site issues and hurdles and brainstorm proactive solutions as a team