Customer

Confidential

Completion Date

September 2019

Form Of Contract

Main contractor

Area

35,000 sq ft

Program Duration

12 weeks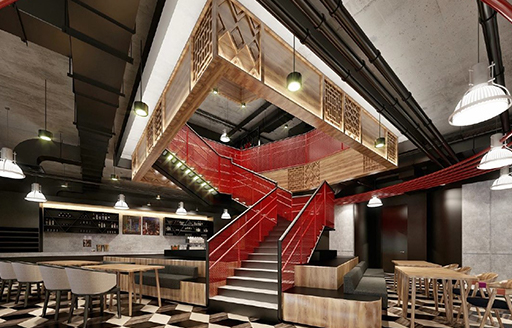 Introduction
Following the client's expansion plans into an additional leased space below their level 14 office, we delivered addition and alteration (A&A) works that commenced in June.
The scheme involved structural demolition works for the construction of a staircase connecting the two floors, fabrication of custom joinery and architectural finishes, along with the integration of latest technology across meeting rooms.
The project
Both the ceiling curving pipes, along with the laser-cut railing panels of the steel staircase harnesses the bold colours found in the company's brand palette. Additionally, other design features include the reuse of movie launch signages, diner booths in the pantry, and a full height feature and signage wall at the entrance.
The office design is sensitive towards the client's culture, with a space that exudes warmth and creativity, while functioning in an adaptive manner that caters to a lively and unique workforce. The new office also strikes a balance in private and communal areas.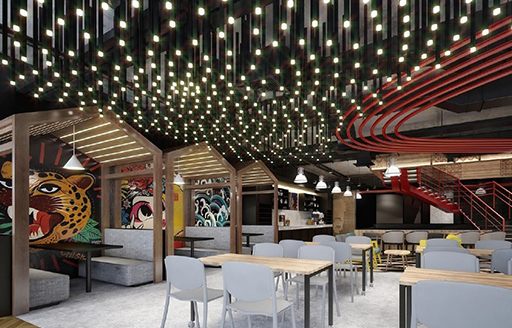 Challenges
Despite level 13 being unoccupied, the building remained operational. Therefore, all works that generated noise, vibrations, and pollutants had to be done after business hours or COB. Other challenges faced:
Building the VXF & edit rooms: The client referred to a separate acoustic consultant from the United States, and the materials proposed were unavailable and there was a long lead time in the local market.
Long -lead items such as the STC 55 acoustic metal doors had a lead time of 10 weeks, and mortise locks supplied by nominated security vendor had a lead time of 12 weeks.
Structure opening & staircase works. The design was still in development, however needed to be completed with statutory approval in 12 weeks.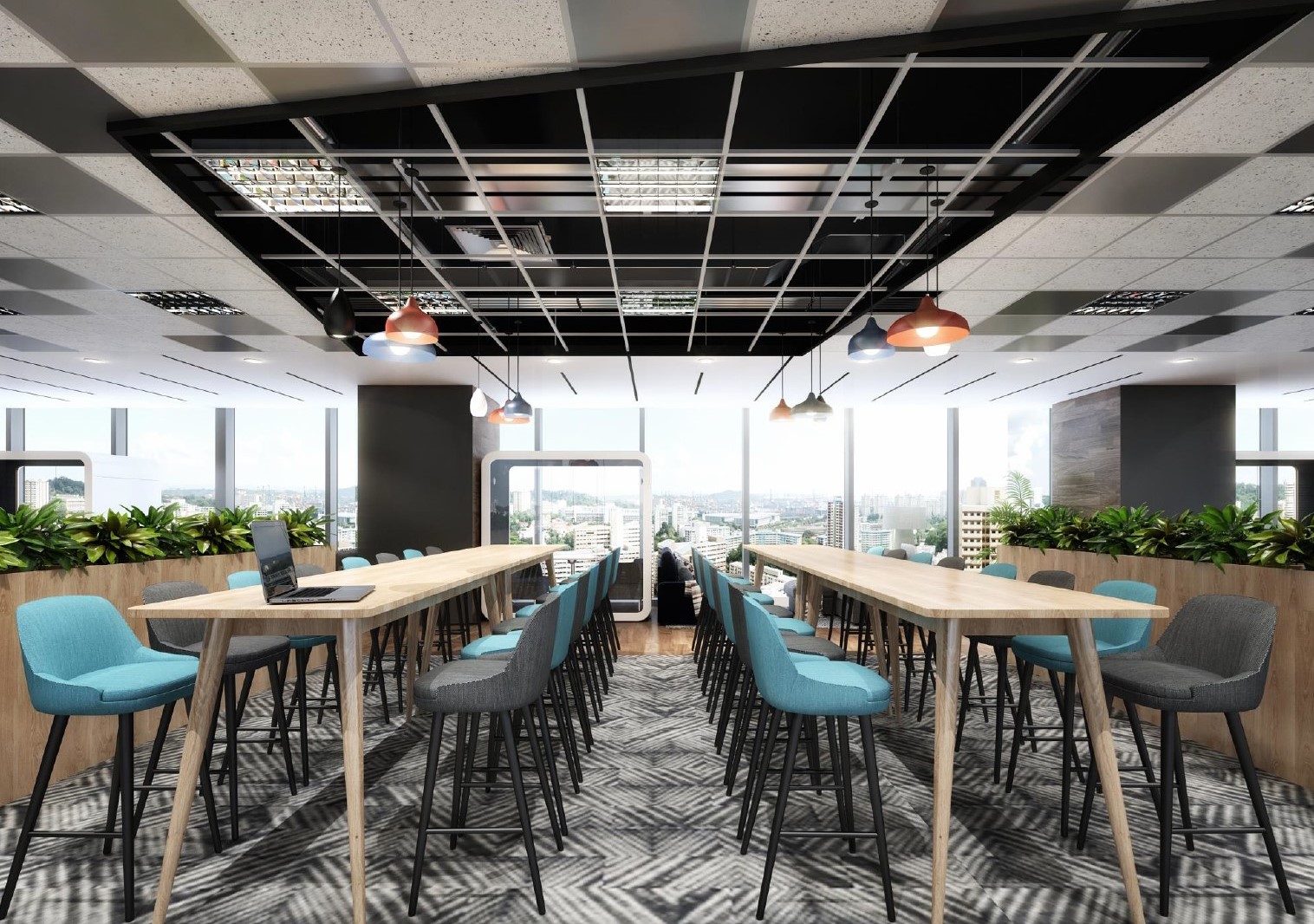 Problem solving
Albeit the challenges, the ISG Team was able to negotiate with suppliers for the STC 55 acoustic metal doors to be expedited in 8 weeks instead of 10, and for the mortise lock to fly in and additional costs to be absorbed. Also, within the span of the programme, multiple mock-ups were prepared and changes were made to ensure client and consultants were agreeable for fabrication.
Some Interesting facts:
Movie launch signages and portraits of characters from movies and series were use as the frosting for rooms with the glass panel. All the rooms were named after their own productions.
Tech grab cabinets were built to contains IT gadgets, and display drawers were packed with stationery for easy access