ISG in Middle East launches Supply Chain Forum Awards
ISG announced a new initiative aimed at recognising the achievements of its supply chain partners in the UAE.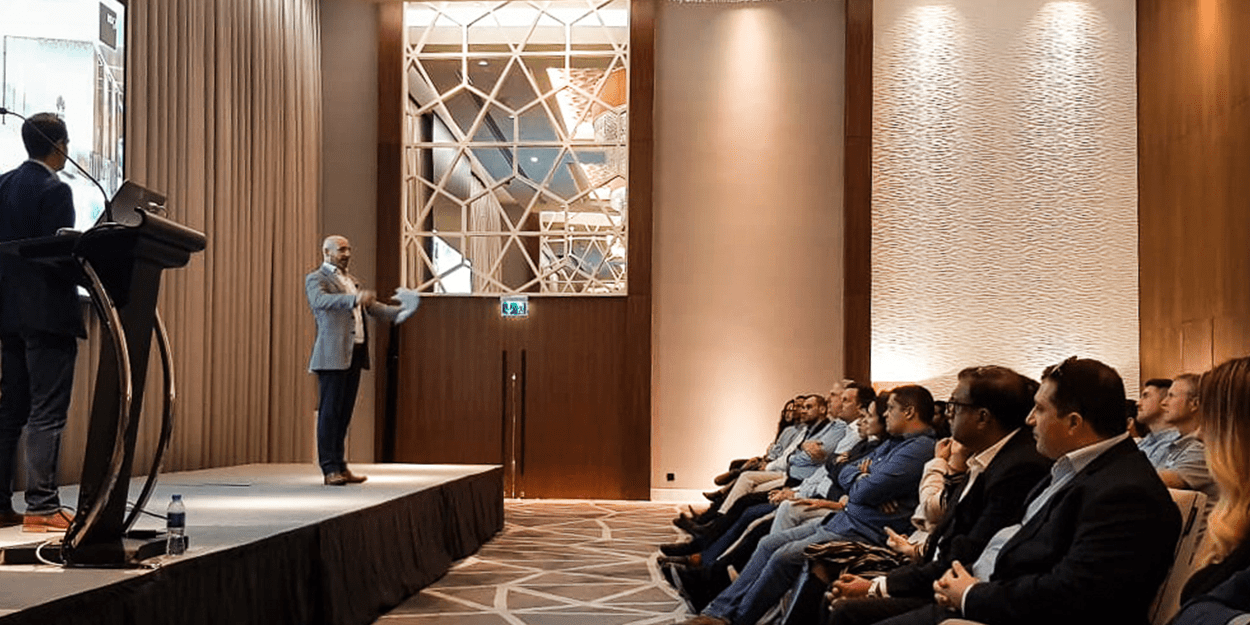 ISG's recent supplier recognition event in Dubai has been featured by a trade publication, ConstructionWeekOnline.
The ISG Supply Chain Forum Awards, which was launched at the ISG Suppliers Forum 2019, aims to celebrate ISG's longstanding relationship with more than 50 of its sub-contractors and key suppliers.
The forum is an annual event, and this year the Middle East business shared its vision, "All 4 by 24", which is focused on achieving four key corporate objectives by 2024; offering an exceptional employment experience, providing the best customer experience in the industry, achieving optimal operational efficiency and driving revolutionary change in the construction industry.
ISG also presented key learnings from previous projects and introduced its initiatives for 2019, as part of ISG's ongoing focus on sustainability and renewed emphasis on Health, Sustainability, Quality and Environment (HSQE).
The ISG Supply Chain Forum Awards includes four categories which are aligned with the company's core values; Dream Smart, Speak Frankly, Always Care and Never Stop Learning. The winners in these four categories were Karpel Partitions, Remco, Optima Partitions and GTS, respectively. The winner of the special HSQE Award was Inder Interior.
The nominations process included prequalification, to align each supplier performance with one ISG value and a voting process, which involved all of ISG's team members, who have any interface with the supply chain partners, throughout the entire project cycle.
Scott McCulloch, General Manager, Middle East, ISG said: "Supply chain partners are one of our biggest assets and we are fortunate to be working with some fantastic partners. We have worked hard to develop our supply chain and a partnership ethos, and it is important for us to say thank you, so they feel valued. This initiative is a simple way to give them recognition for their hard work and commitment to achieve our joint success."
Kharis Atkins, Managing Director, Karpel Partitions, said: "The ISG Supply Chain Forum is a fantastic initiative and we are delighted to have won an award. This has shown us that hard word and dedication to service and delivery are fundamental and are measurable elements in ISG'S procurement process."
Andrew Collier, Commercial Director, Middle East, ISG said: "Suppliers and sub-contractors are often overlooked and more broadly within our industry, there is a tendency not to fully involve sub-contractors at keys stages of the construction process. This is certainly not the case at ISG, where our suppliers' expertise is highly prized at the earliest possible stages, resulting in mutual efficiencies for the project team and our customers. We are absolutely delighted at how well the ISG Supply Chain Forum 2019 was embraced by our partners and look forward to many more collaborative initiatives, which allow us to forge stronger ties."
ISG announced outstanding 2018 results earlier in April, showing that turnover of the global construction services business, has exceeded £2 billion for the first time in the company's 30-year history at £2.2 billion, posting £38.5 million profit before tax and a £1.4 billion forward order book.
Follow the link to read the full article, 'ISG Mideast exec calls for early involvement of sub-contractors', which can be found at constructionweekonline.com. Please note the article may only be available for registered users.