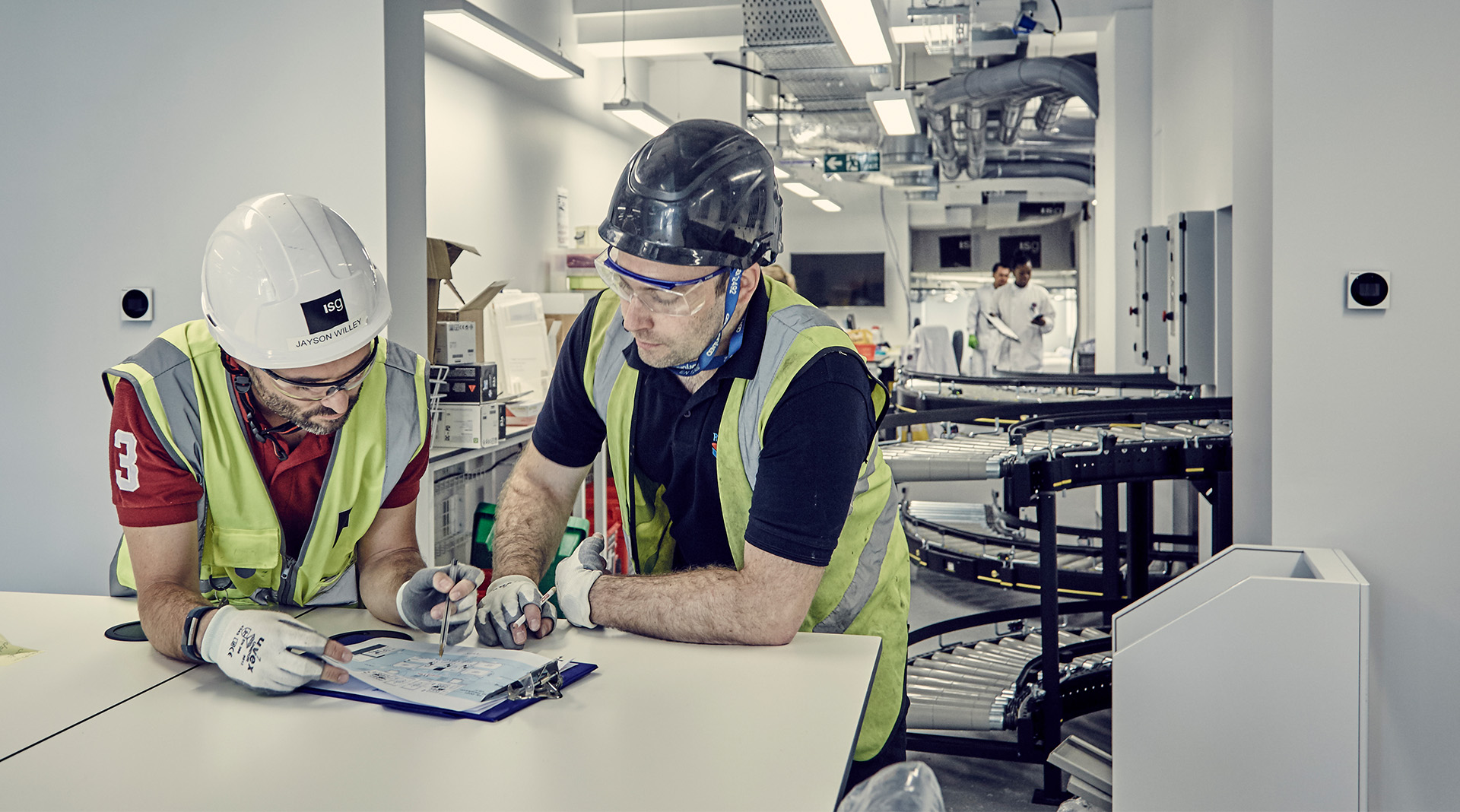 Companies need to start sharing information much more for the sake of industry-wide innovation, says ISG's David Broderick.
There is no doubt that the government has ambitious and rapid plans to invest in our shared public infrastructure through its commitment to transform built assets across education, healthcare, energy our prison estates and defence capability, to name but a few sectors. It's yet further evidence of the growing prominence of our sector as a direct contributor to the nation's GDP, but also recognition that these delivered projects represent an unparalleled opportunity for future growth, investment, innovation and opportunity.
There is of course a catch to this overwhelmingly positive outlook for our sector – and the elephant in the room is capacity. There is a risk that at a time when our industry is asked to step up to deliver this capital works bonanza, that we simply do not have the capacity and resource at a contractor and supply chain level to satisfy this demand – and we won't even add in here the complications of a possible no-deal Brexit
"There is a risk that at a time when our industry is asked to step up to deliver this capital works bonanza, that we simply do not have the capacity."
But actually, I'm confident that not only can we overcome this key challenge, but that we can foster an endearing legacy that will transform our industry as a beacon of modernity and progress. I've seen from direct observation how our sector can pragmatically shift from competition to collaboration during the covid-19 crisis – but just as convincingly before this too.
My colleagues are making outstanding collective progress working with our direct competitors to develop innovative solutions for the Ministry of Justice via an alliance model. The Department for Education is now directly benefiting from the efforts of a broad cohort of usually competitive organisations that joined forces to develop a standard component design classroom.
"From these brilliant collaborations we have fast-tracked innovation, and importantly driven efficiencies. By eliminating the need to constantly redesign standard spaces and creating processes to move activities from site to factory, we have bought ourselves time and capacity – both of which will be key to delivering the promised infrastructure revolution."
In my specialist sector of healthcare, momentum is growing behind the principle of an open protocol approach – essentially promoting a broad collaboration between service and system suppliers to simplify integration and enable more robust data-driven decision making. Put simply, the NHS knows that if it's wide-ranging supply chain design best of breed solutions that all operate sympathetically together through a unified interface – think Apple and the almost infinite app universe – then they can drive out waste and inefficiency, analyse and segment data like never before and be truly world leading.
Sounds very similar to what we want to be achieving in construction doesn't it? Indeed, ISG has seen itself as a project integrator and facilitator for a number of years now, and the evidence really backs up the fact that competition, in many instances, leads to poorer outcomes for contractors and clients alike. At a time when the spotlight is shining on our industry and there is real commitment and value attributed to what we do, it feels like "open protocol construction" could just be around the corner.
Follow the link to read the full article,
'Is construction ready for the 'open protocol' revolution?'
, which can be found at building.co.uk. Please note the article may only be available for registered users.