Having trained in interior design, Leroy has a refined taste for aesthetics. Sensitive to every detail in the physical space, he had no qualms swapping interior design for site operations. He rapidly progressed to manage critical infrastructure projects at Jewel Changi Airport – an award-winning leisure and travel destination in Singapore.
Leroy was drawn to ISG's bold values, as well as its ambition as a global construction specialist, expansion into diverse sectors and ownership of the mega-projects that mark Singapore's skyline today. His determined, straight-talking approach allows him to get to the heart of the matter quickly and execute effective project schedules, earning trust from colleagues and clients alike.
In just two years Leroy and his team have helped build on ISG's legacy of delivery excellence in the region with the successful completion of The Great Room's largest Singapore co-working location at Afro Asia, and the Asia-Pacific headquarters of two global banking institutions – all against the backdrop of COVID-19.
Not one to rest on his laurels, Leroy already has his eyes firmly set on the next major project – an innovative workspace designed for interactivity, collaboration and AI adoption, for global logistics giant, DB Schenker.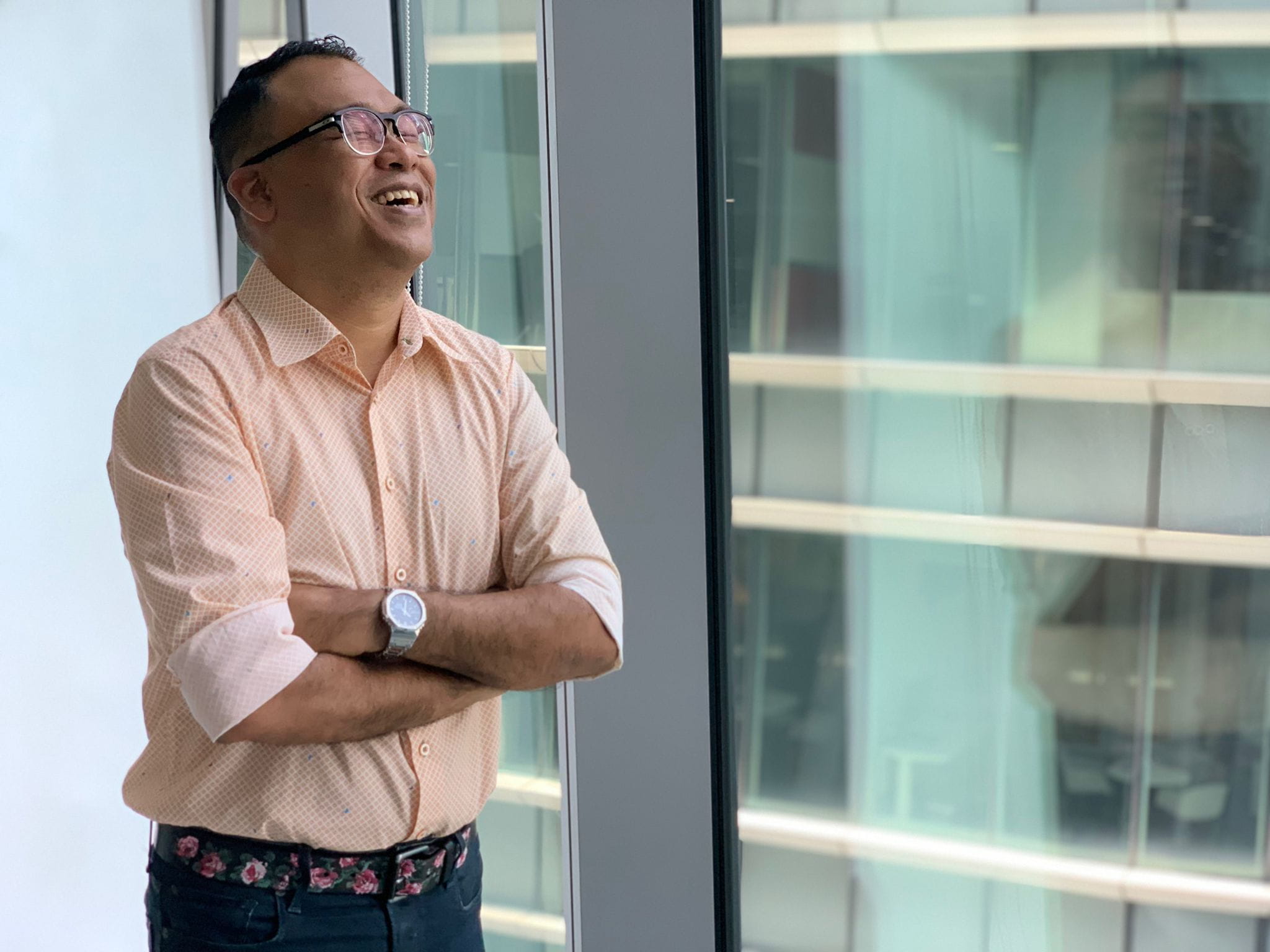 At first glance, Leroy strikes a serious demeanour as he speaks to his team on-site at The Great Room, Afro-Asia. Minutes later, the quiet room is punctured with laughter. Such scenes are commonplace. It's the end of the working day and Leroy has just served his jokes the usual way – cold.
Growing up in Singapore, Leroy spent much of his childhood under the care of his grandparents. Design was part of his DNA – his aunties made a living designing bridal gowns while his brothers drew their favourite cartoon characters on any clean surface they could find. Strangely none of his family ended up in the creative industry, but Leroy made the decision to pursue interior design.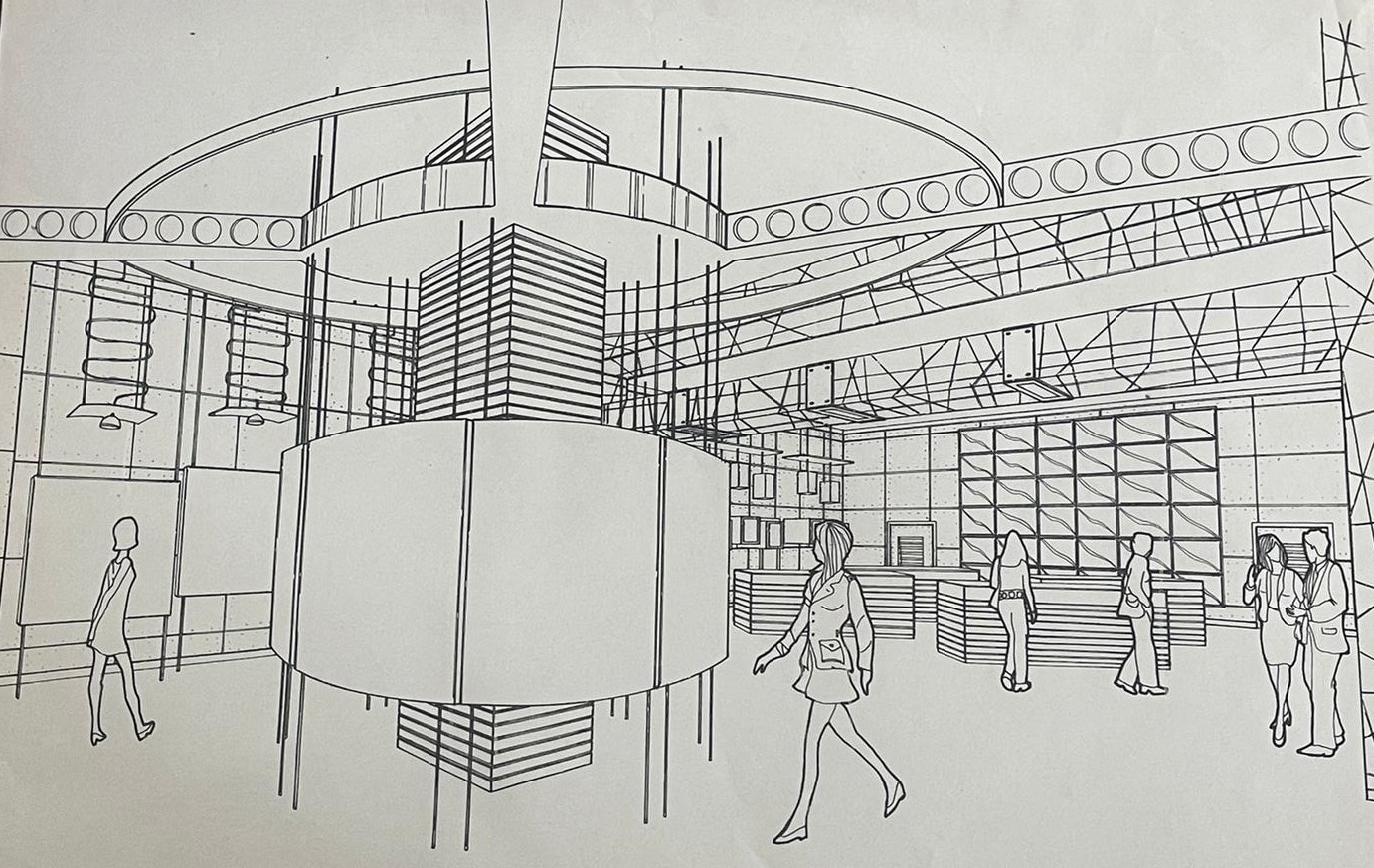 "I liked drawing houses – beautiful ones I had seen and the ideal home I wanted to live in, with a pair of golden retrievers," he explains. Ever since I was young, I've been inspired by Japanese architectural design and modernist architects such as I. M. Pei who designed the glass pyramid at the Louvre Museum, and the historic OCBC Building in Singapore. These buildings withstood the test of time, and I was fascinated by the mechanics behind their ageless design."
"To walk away with a Global Value Award was completely unexpected, but a wonderful surprise. I feel very blessed to have support from my colleagues – frankly, I'm still taking it in."

Leroy Chen, Project Manager
Beginning his career as an interior designer at a small firm, on-site project management became a natural extension of Leroy's work. "I believe in being present and working with every team member – the carpenter, the health and safety personnel, the M&E consultant," he says. "I didn't want to be sat behind a computer all day producing drawings. I needed to be on-site to assess if my designs worked – and if they didn't, I wanted to know why so I could create better ones."
As his interest in site operations grew, Leroy stepped into more challenging project coordination roles, successfully delivering construction projects across Singapore including workplaces, laboratories, and most notably, critical infrastructure at the iconic Jewel Changi Airport.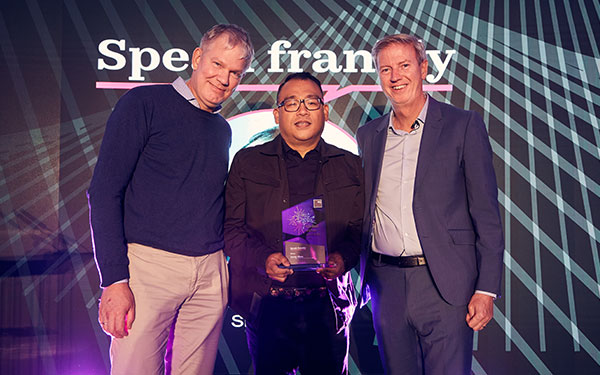 Despite only joining ISG in Singapore just in 2019, Leroy has already made an indelible mark on the business – beating over 48 awards nominees across the world to clinch ISG's 2021 global 'Speak frankly' award, a win that surprised even Leroy himself.
"ISG is driven by amazingly talented people internationally, and I've had the pleasure of working closely with many of them," he explains. "As a Liverpool fan, just having the opportunity to travel to the UK was a dream come true. To then walk away with a global award that night was completely unexpected, but a wonderful surprise. I feel very blessed to have support from my colleagues – frankly, I'm still taking it in."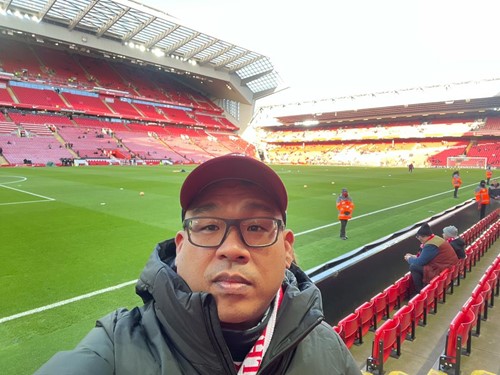 Leroy was 'Best of the Best' in Singapore too – clear recognition from his colleagues that he embodies ISG values in his project management skills.
Quick to emphasise that the win is not his alone, Leroy credits colleagues, Vijayakumar Nallasivam, Emmie Wong, Seng Chin Kon and Clara Koh for supporting him through projects – a sustainable workplace for an international financial services company, which clinched two prestigious awards: silver for Best Employee Wellness Strategy and bronze for Most Innovative and Sustainable Office Design at the Singapore Employee Experience Awards 2021 – to most recently, Afro Asia, The Great Room's largest co-working location in Singapore.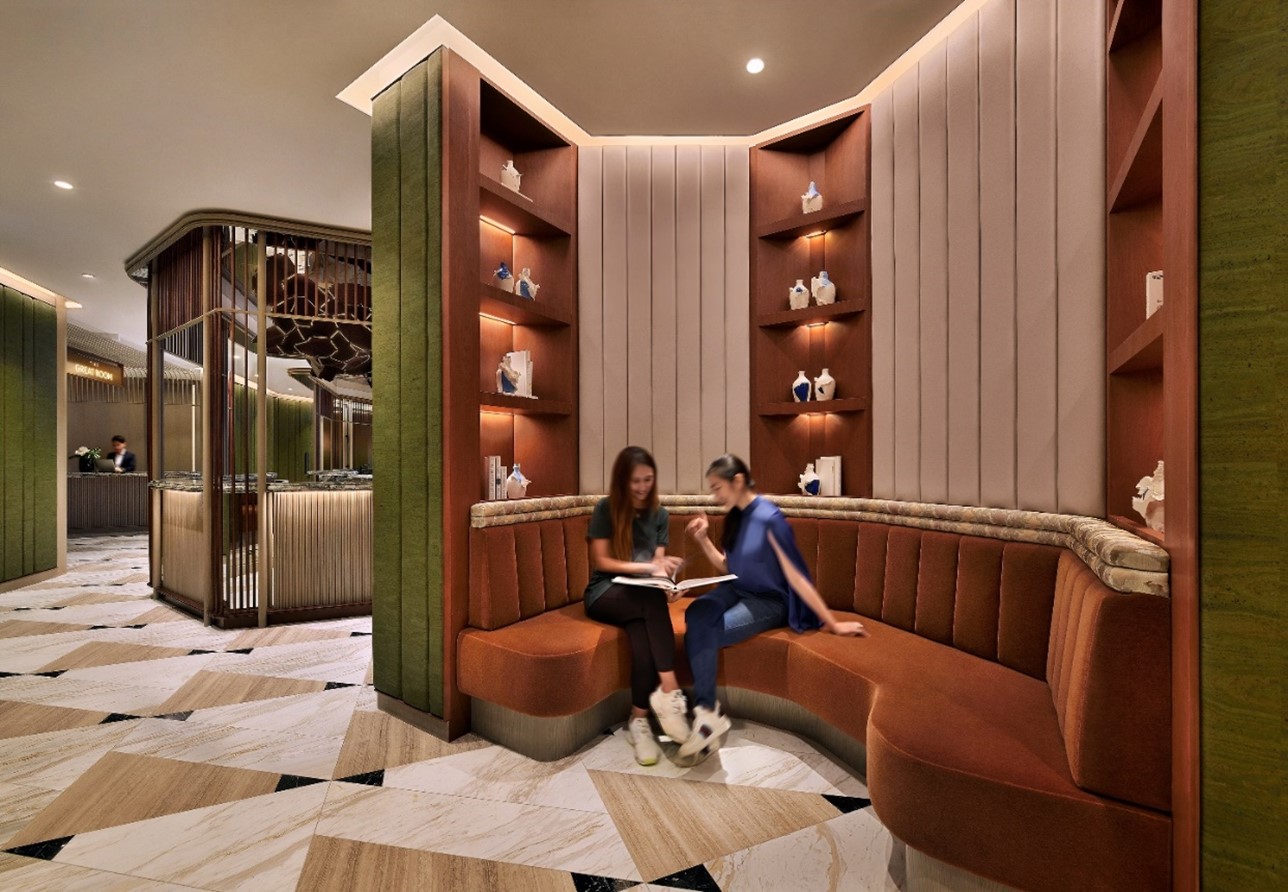 Recognised as Asia's leading co-working space operator, The Great Room is known for its urbane, hospitality-inspired workspaces designed for both work and play. Its location at Afro-Asia has been envisioned as treetop sanctuary in the city, boasting access to a sky garden, and an energy-efficient cooling system that runs through the entire LEED Platinum-certified green building. says Leroy. "We were managing up to 30 direct vendors at one point while accelerating site works during COVID-19. A great deal of coordination was required across time zones to ensure we created a place that embodied our client's vision."
Those who have worked with Leroy know he adopts a no-nonsense approach to work. "I believe transparency is essential for progress, and I'm grateful that our clients are equally upfront with us," he says. "The earlier we get to the heart of the matter, the more time we have for execution."
Despite his award win, Leroy is not one to rest on his laurels. His trained eye misses nothing as he walks the site every day, and he credits his work ethics to his design background and rich experience in site operations.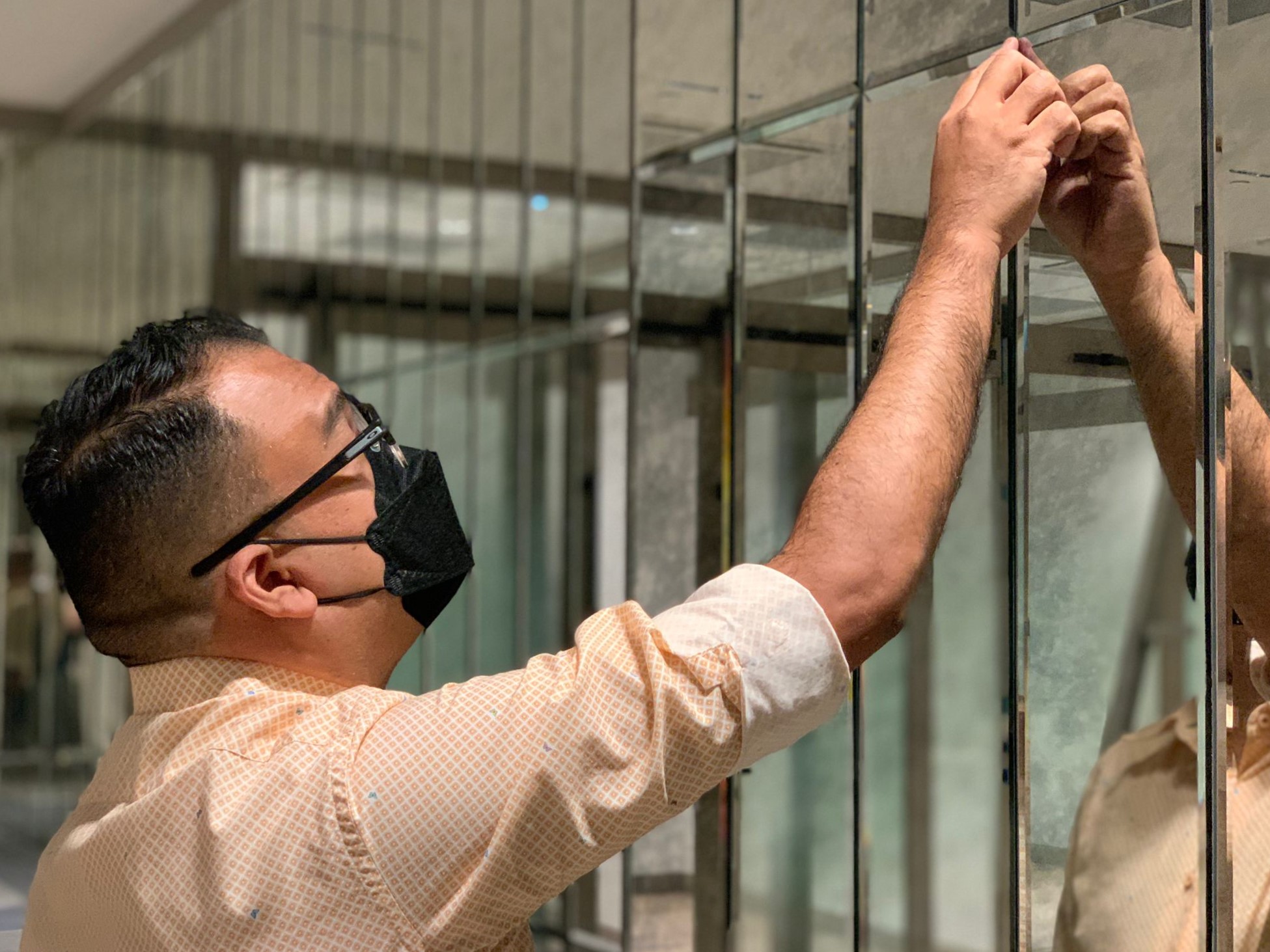 "I have great admiration for people who are open-minded and unafraid of getting their hands dirty," he says. "As an interior designer I was trained to draw using pen and paper, so I had to put a lot of thought into the design before starting. Today designing with software is a faster more forgiving process, but on the flip side, it is akin to building castles in the air – you just aren't as confident in the buildability of your drawings."
Leroy continues: "In my view, all designers should take the opportunity to manage a project – visit the workshops, understand how things are built, and communicate directly with stakeholders. Doing so was extremely valuable for me, and still is today because every project presents its own set of challenges. It trains you to walk in the shoes of others, and work with time and resource limitations."
Leroy's face lights up as he talks about the next project he has in the pipeline – delivering a major refurbishment for DB Schenker's Asia Pacific Headquarters in Singapore: "The design is very unconventional. I can't wait to see the new ultramodern workplace up and running."