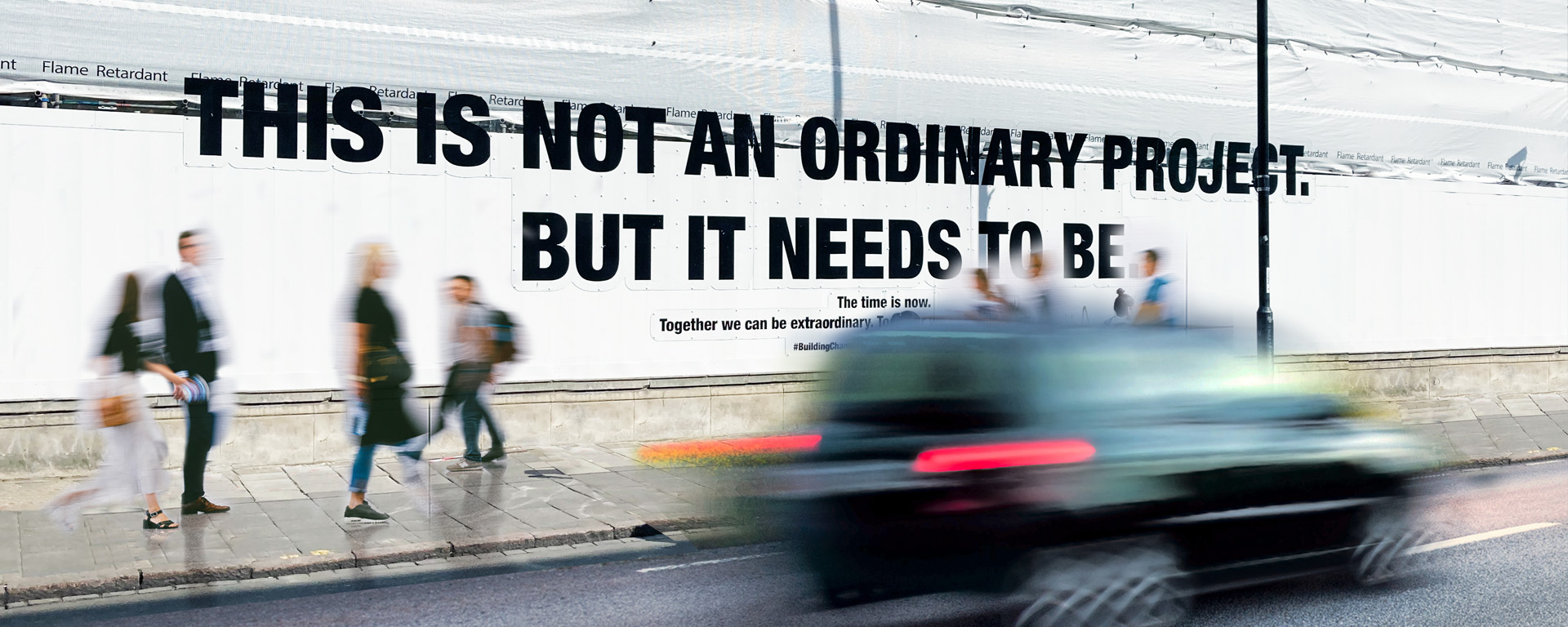 Climate change is bigger than one person – it's bigger than one building, one community.
It's greater than one nation alone. Only together can we rewrite the destiny of our planet, and that's exactly the future The University of Cambridge Institute for Sustainability Leadership (CISL) aims to inspire.
Its headquarters at The Entopia Building in Cambridge, UK, is making a change. Together with CISL, ISG is using a world-first approach to transform a former 1930s Telephone Exchange into an ultra-low carbon sustainability hub, which will unite Cambridge's brightest and best with a global network of environmentally conscious people to connect, collaborate and lead change.
The Entopia Building will help the University of Cambridge to deliver its climate change and wider sustainability targets in the built environment. Alone isn't an option – it's why CISL is sharing the blueprint, so others can join it in working towards a net zero carbon world.
With its home in Cambridge setting new standards for low energy use, carbon emissions and impact on natural resources, as well as user experience and well-being, CISL is leading the changes that we so desperately need to protect the planet.
With the collective vision for the future uniting around environmental, social and governance or ESG values, inaction or the sole pursuit of short-term gains is no longer a viable commercial strategy.
Our Wide Angle research,
Sustainable Buildings Monitor: redefining value
, is helping to change how we visualise growth and opportunity across the UK, and is the starting point for a conversation that should prove transformational for communities the length and breadth of our nation.
As the 2021 United Nations Climate Change Conference (COP26) shone a spotlight on, it's time for bold, collective action on climate change – and in Cambridge, UK, CISL is working to inspire exactly that.
COP26 brought the world together to tackle climate change and plot a way forward for the planet. It's a future in which the built environment has a critical role to play – with a quarter of all CO2 emissions coming from the world's building stock, the global community needs to reduce building energy consumption by over 80% to reach zero-carbon targets.
We need to think differently to achieve such dramatic change. Together with CISL, ISG is doing just that, using a first-of-its-kind approach to transform a former 1930s Telephone Exchange at 1 Regent Street, Cambridge, into an ultra-low carbon sustainability hub which CISL will call home as it seeks to accelerate solutions to the sustainability challenges we face around the world. The vision of CISL founder director, Dame Polly Courtice, the retrofitted sustainable office building – known as The Entopia Building – will bring CISL's staff in Cambridge under one roof and provide a dynamic virtual hub for its 20,000-strong global network of companies, alumni and partners.
With 80% of UK buildings that will exist in 2050 already built, it's imperative that we bring them up to standard if we are to meet net zero targets. It's a huge challenge but, with the retrofit projected to achieve an 80% saving in whole-life carbon emissions compared to a standard office refurbishment, The Entopia Building is demonstrating the art of the possible for what must ultimately become commonplace in buildings around the world.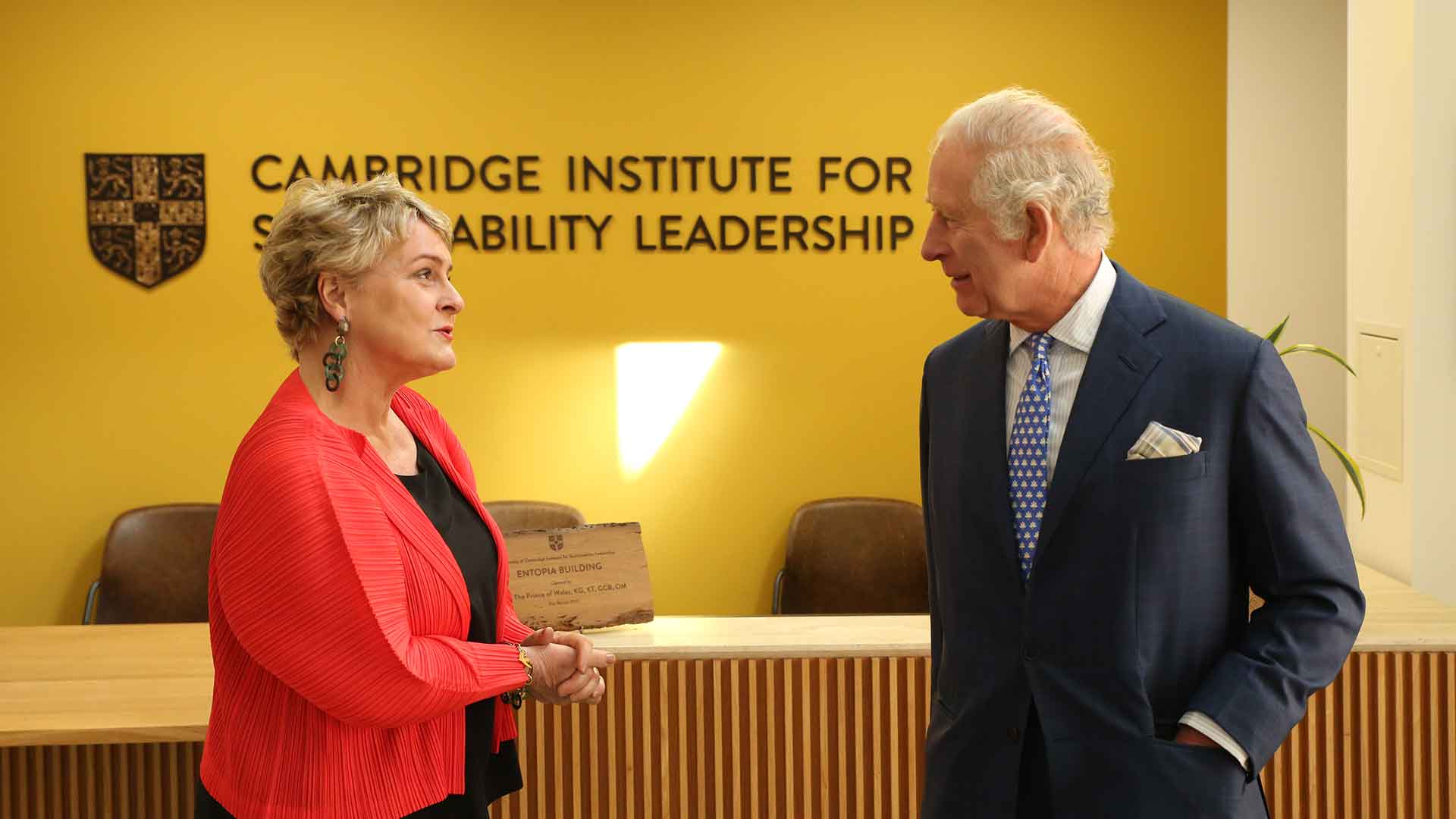 " It's imperative that retrofits to these standards become the norm if we're going to achieve a net zero carbon building estate. " 

" The fact that The Entopia Building was constructed in the 1930s and is part of a conservation area will help dispel the myth that heritage buildings are impossible to get to low carbon. Challenges will remain but this project shows it's possible to overcome them." 


Peter Kelly, Group Director of Sustainable Operations, ISG 
ISG set about designing and delivering the most sustainable retrofit possible within the programme and budget parameters of a standard retrofit project. With a tight turnaround to deliver a world first, the preconstruction phase was crucial in plotting the scheme's success, with the team using cutting-edge technology to map the project precisely.
"The data-rich 3D model we put together as part of the design process was fundamental,"
explains ISG BIM Manager, Donatella Fiorella
. "It allowed us to calculate the embodied carbon associated with the proposed materials quickly and accurately."
However, what the team discovered as the building was stripped back demanded a rethink of its stringent airtightness strategy. "We found asbestos and had to conduct remedial works before any refit could begin, which certainly impacted the project's early stages," says Peter Kelly. "The building also revealed challenges that required work to secure structural repairs and fire integrity, as well as the right aesthetic."
Keeping dust to a minimum was key in meeting the air quality tests required by the WELL Building Standard, so the team set up external cutting stations and stipulated vacuum cleaners as the only means of dust extraction on site. COVID-19 also presented difficulties: "We used technology to access the site digitally during the pandemic," describes Donatella. "Because we could remotely access every space in the building and check its progress, we could keep the client up-to-date with the latest developments.
Navigating challenges relied upon collective buy-in, with the entire project team working collaboratively to ensure every decision was made through the lens of the scheme's ambitious sustainability targets.
" Delivering the vision of The Entopia Building project is only possible through leadership and collaboration that puts sustainability objectives top of the list of priorities, and constantly innovates to achieve it, whilst not compromising cost, quality or timeline. We hope this building will provide an exemplar for the built environment, as the world moves to meet its Paris Agreement ambition to limit global warning to 1.5C." 

Prof. John French, Senior Advisor, CISL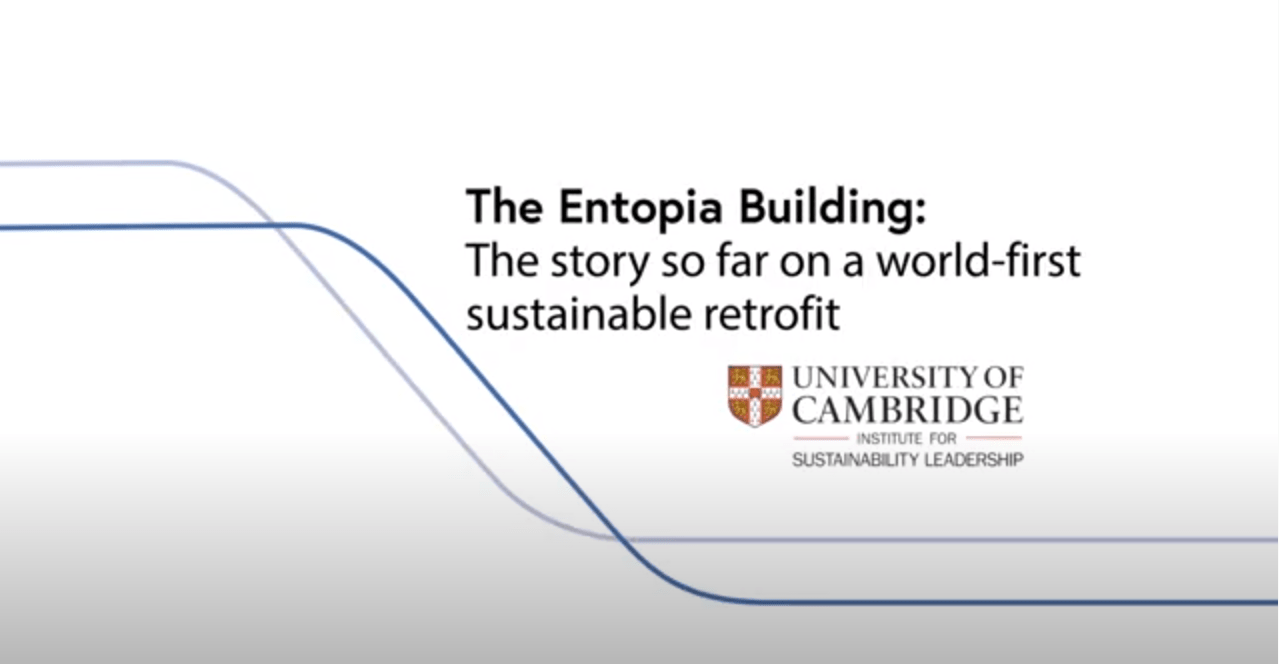 Sustainable office retrofit at University of Cambridge Institute for Sustainability Leadership
"Circular economy principles have formed the bedrock of the project," explains Peter. "CISL donated furniture to local communities, avoiding 21,000kg of CO2 emissions and diverting 21,600kg of waste from landfill." Over 350 repurposed LED lights were incorporated into the space, a beautiful reception desk restored from The Copyright Building in London, and steel taken from a movie studio to support the photovoltaic array.
Through the building's use of biobased materials, and the work ISG and the whole project team put into creating new ways to use them, The Entopia Building is on course to be the first in the world to achieve multiple sustainable building certifications, including BREEAM (Outstanding), Well (Gold) certification, and the Passivhaus 'EnerPHit' refurbishment standard – unprecedented for a building of such size and scale.
CISL's new headquarters is an exemplar of sustainable innovation, laying the blueprint for how an existing building can be transformed to be highly energy efficient in its redevelopment, use and impact on people and well-being. Thermal bridging and heat loss have been reduced, and the space will make use of high-tech video conferencing facilities and collaborative digital platforms to enable people to work together wherever they are in the world. Wellness features heavily throughout, with open-plan working areas and access to fresh air, natural light, and temperature control.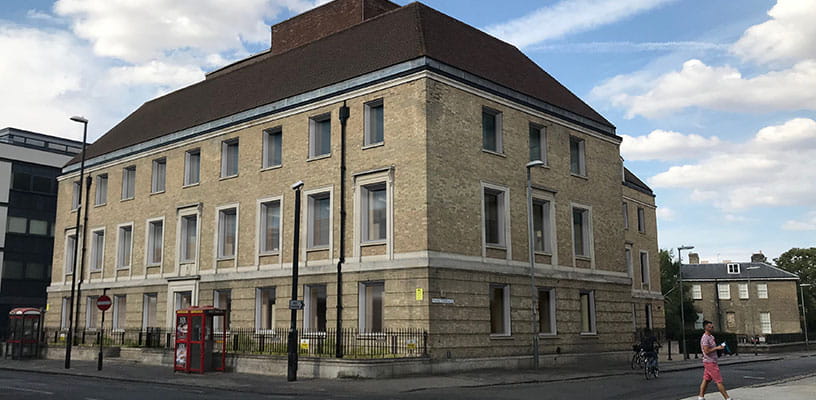 With under 10,050 days until 2050, The Entopia Building gives CISL the perfect environment to deliver its global sustainability brief as it seeks to shift narratives and mindsets, and inspire meaningful change. It also serves to enable a clearer path to be set towards achieving net zero carbon.
"Once the industry and wider society see that a highly sustainable retrofit can be achieved without a significant uplift in cost or programme, it will give other clients the confidence to embark on similar projects," finishes Peter.
" For CISL as an organisation, the Entopia building is a marker for a period that will undoubtedly bring around huge change for us all." 

" As a building, it exemplifies the aims of CISL as we continue to push for collaborative leadership and innovation across traditional boundaries. We are committed to openly sharing the lessons learned, with the ultimate aim of encouraging change within the built environment industry and creating a blueprint for others as we begin to address a more active consideration of retro-fit over new builds to tackle the climate crisis and achieve Net Zero." 


Clare Shine, Director and CEO, CISL
The Entopia Building has set the standard in retrofitted sustainable office buildings. Now it's time for others to follow.
The Entopia Building opens in Summer 2022.
Discover Wide Angle
Through Wide Angle, we work with some of the brightest minds across the construction landscape and beyond, bringing together leaders, experts and specialists to explore the topics, insights and research that really matter, now and in the future.  
Read more here