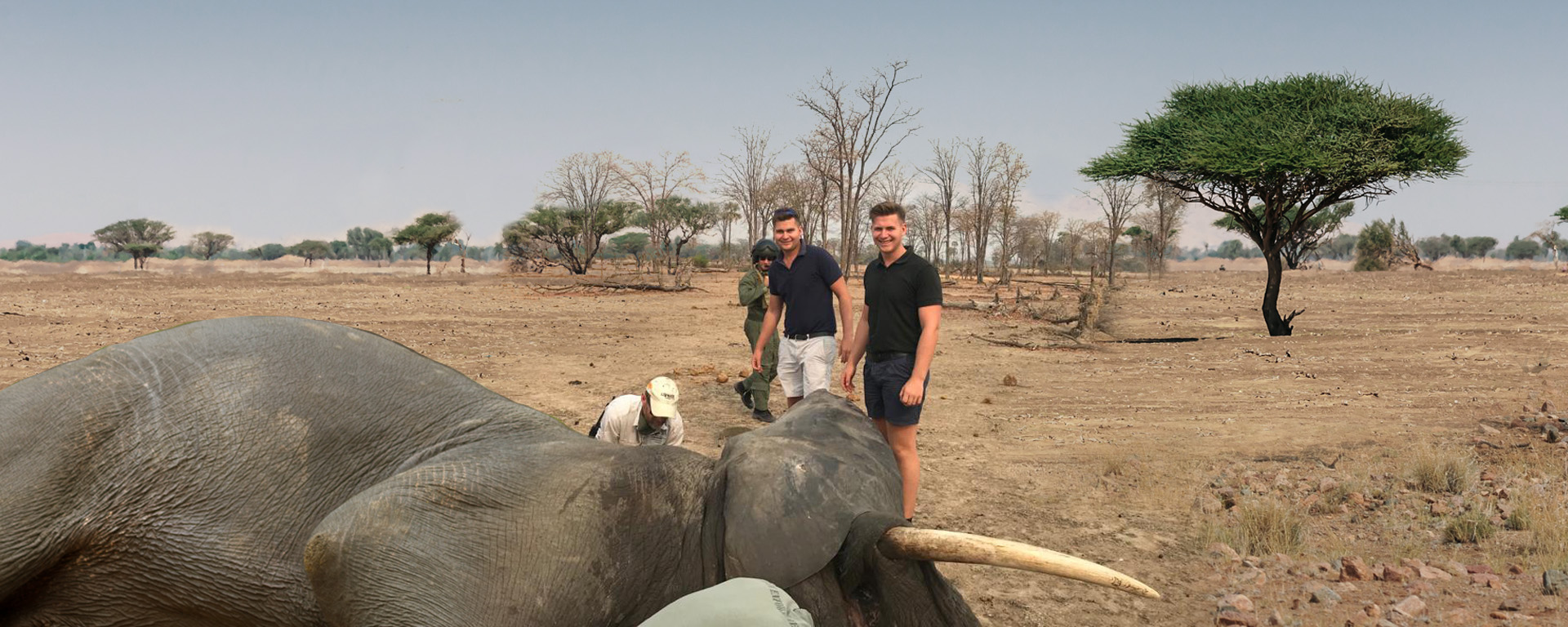 Many of us dream about going on safari in the African wilderness to see our favourite animals roaming free in their natural habitat.

When ISG placement student, Chris, went on furlough, he had a chance to do just that as he travelled back to his native Malawi to volunteer at Liwonde National Park. This wasn't just an opportunity for Chris to live a dream and look after the elephants, lions and rhinos that call Malawi home –– it was also a chance to continue his learning.
Chris quickly took on a construction role within the Park and Chimwala Bush Camp, but this wasn't your usual project. Damage limitation was the priority, as volunteers restored roads and camps after the torrential rain that engulfs the region every year.
An experience never to be forgotten, Chris's adventure has benefitted his construction education since he returned home. Working with animals can be unpredictable but having a plan in place meant that everything ran smoothly, something Chris is keen to impress on site. His learning doesn't stop there – Chris is currently finishing his degree at Nottingham Trent, before joining ISG's graduate scheme.
Chris's time with ISG has been "challenging, welcoming and educational" – the same can certainly be said for his Malawi adventure.
Chris certainly didn't expect to be working in the national parks of Malawi at the start of 2020, but with COVID-19 taking hold of the globe, he took the chance to go where he felt it most important to be… with his family.
Originally from the UK, Chris moved to Malawi with his family at a very young age. His parent's families were both native to the country, so being near them always appealed.
A wildlife enthusiast and keen rugby player, Chris enjoyed his upbringing on the African continent, and he was never short of things to do. But he had a desire to travel the world, and thanks to his school's ties with Nottingham Trent University, Chris had the opportunity to return to the UK to continue his studies.
"I'd always wanted to explore the world. While I loved living in Malawi, and it will always be my home, I wanted to study and see what the rest of the world had to offer."

Chris Gaunt 
With construction in his blood – his dad own's a construction company – Chris began studying construction management at Nottingham Trent. A vital component of the degree is the year-long placement – an opportunity to gain real-life business experience – and Chris's uncle, who had previously worked with ISG, recommended it as the perfect environment.
"Securing the placement with ISG is one of my biggest achievements to date," explains Chris. "The experience of working with the company, albeit in a short time, has been invaluable."
Chris charts the success of his placement year with the trust that was placed in him from day one. He was eased into the role and allowed to progress in his own time, giving him the feel for the project he was working on and the confidence to manage multiple responsibilities.
"It's hard to pick just one highlight from my time working on an ISG project," he says. "If I had to single one out, it would be using what I learnt at university and being able to implement it on a live site. The bond I had with my team also ranks highly – they were excellent and really helped me learn. I just learnt so much being on site, it really aided me in my final year."
Unfortunately, Chris' placement year was cut short due to the COVID-19 pandemic.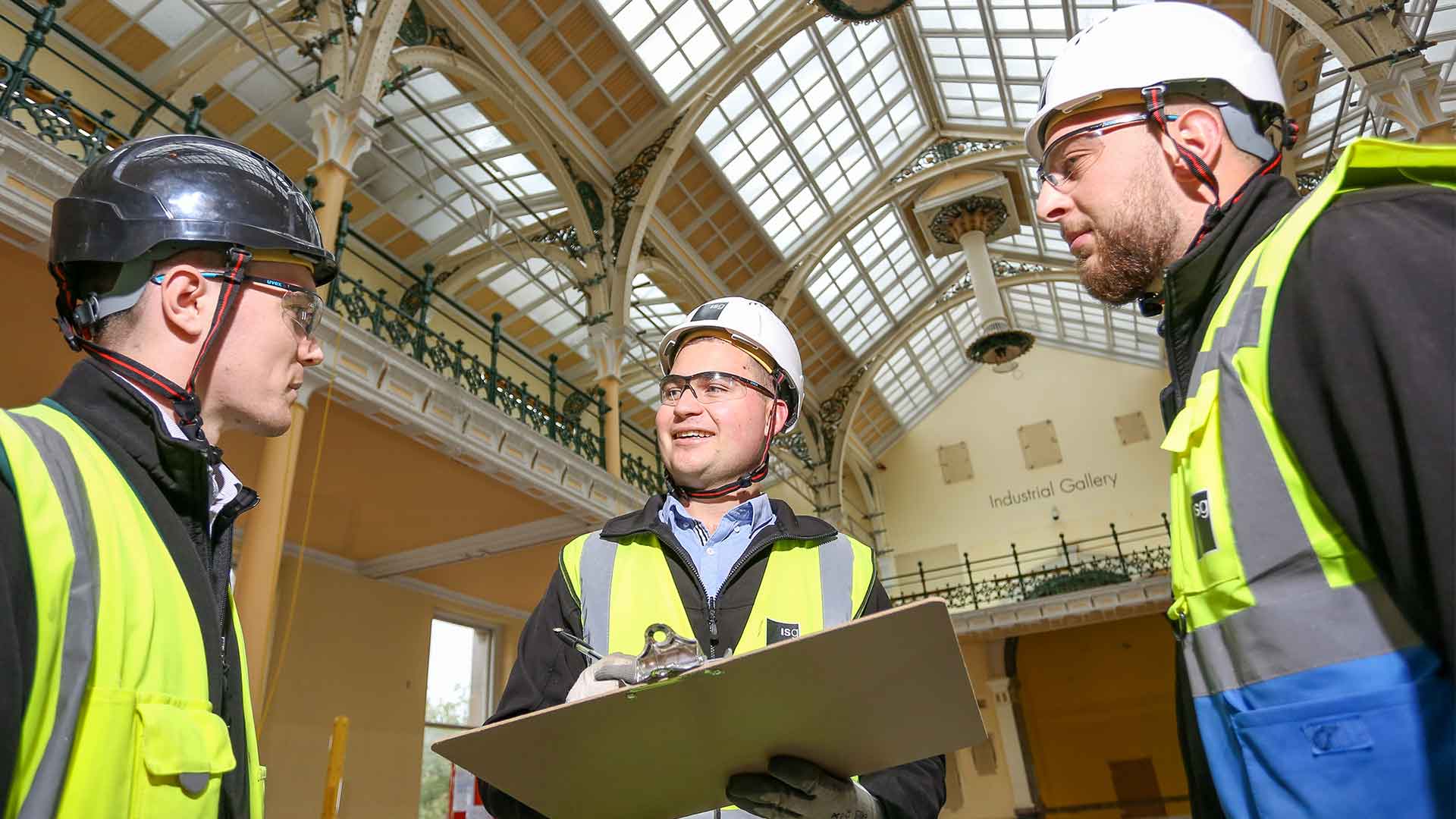 As with many people in the UK, Chris was placed on furlough and, amid the uncertainty around travel, he made the decision to return to Malawi to be close to his family. The impact of COVID-19 in Malawi was very different to the UK.
"The Malawian culture and lack of resources compared mean that forward planning isn't possible," explains Chris. "We very much live day-to-day in terms of purchasing groceries, so a full lockdown was never going to work."
Luckily for Malawi, infections remained low and normal life continued, with only a small impact being felt. Chris wasn't the only one to return, with many following suit to volunteer in national parks and local bush camps.
Determined to continue his education, Chris joined Liwonde National Park, inclusive of the Chimwala Bush Camp.
The 'warm heart of Africa,' Liwonde National Park is home to over 650 elephants, 22 cheetahs, 31 rhino – and some crafty baboons that learnt how to break into the camp's kitchens…
Chris took on a construction role, but this wasn't about building state-of-the-art offices or education facilities – this was about restoration. The torrential rain that falls each year damages roads and camps, and the need to rebuild this was paramount. Coinciding with tourist season, Chris led road maintenance and built drifts so that roads could remain open to the public. With a team of 10, it took roughly four days to finish a single drift.
Experiencing the different construction methods has stuck with Chris, but this wasn't the only truly lifechanging experience he had the joy of being part of – working with unpredictable animals showed Chris the need to plan, a skill he is keen to use on site in the future.
From collaring elephants that had escaped into rural areas and destroyed crops, to monitoring the cheetahs in the park or joining the weekly flyovers in light aircraft to keep rhinos safe from poachers, Chris's time in Malawi has been hugely influential to his career.
"My main takeaway from my time in Malawi is to have a plan for every scenario. Working with large animals can be problematic and unpredictable. Having a thorough plan helped us to prepare properly."

Chris Gaunt 
He also took a lot of what he had learned during his time at ISG with him to the park: "ISG taught me communication is key. Working on sites with limited space and next to busy roads, we had to make sure our plans were communicated effectively to all team members. Something we didn't have in Malawi were risk boards, so being able to implement new safety measures was well-received by the volunteers."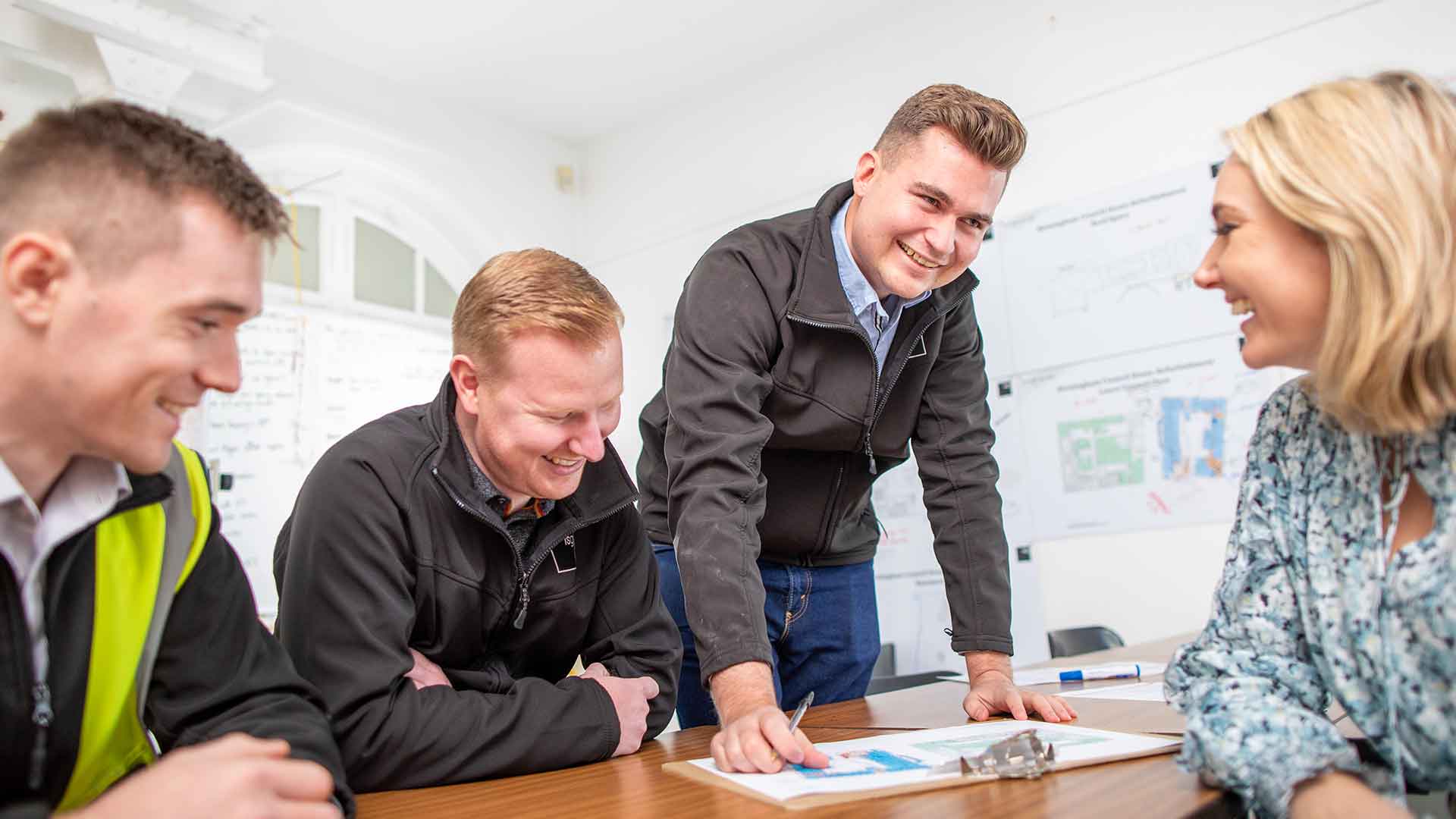 Having returned to university for his final year, Chris's focus is on his dissertation and how the construction industry can be more sustainable, and he will be considering the differences between the UK and Malawi as a comparative study.
"It's a concern because construction leaves a big footprint," finishes Chris. "The UK is leading change though, especially ISG, and we are heading in the right direction. I'd like to try and bring what I've learnt to Malawi and share how they can do the same."
Chris describes his time with ISG so far as "challenging, welcoming and educational" – and we are delighted to have to welcomed him back as he has now joined our graduate programme, as he continues his construction education.
Find out more about our early careers programmes below...