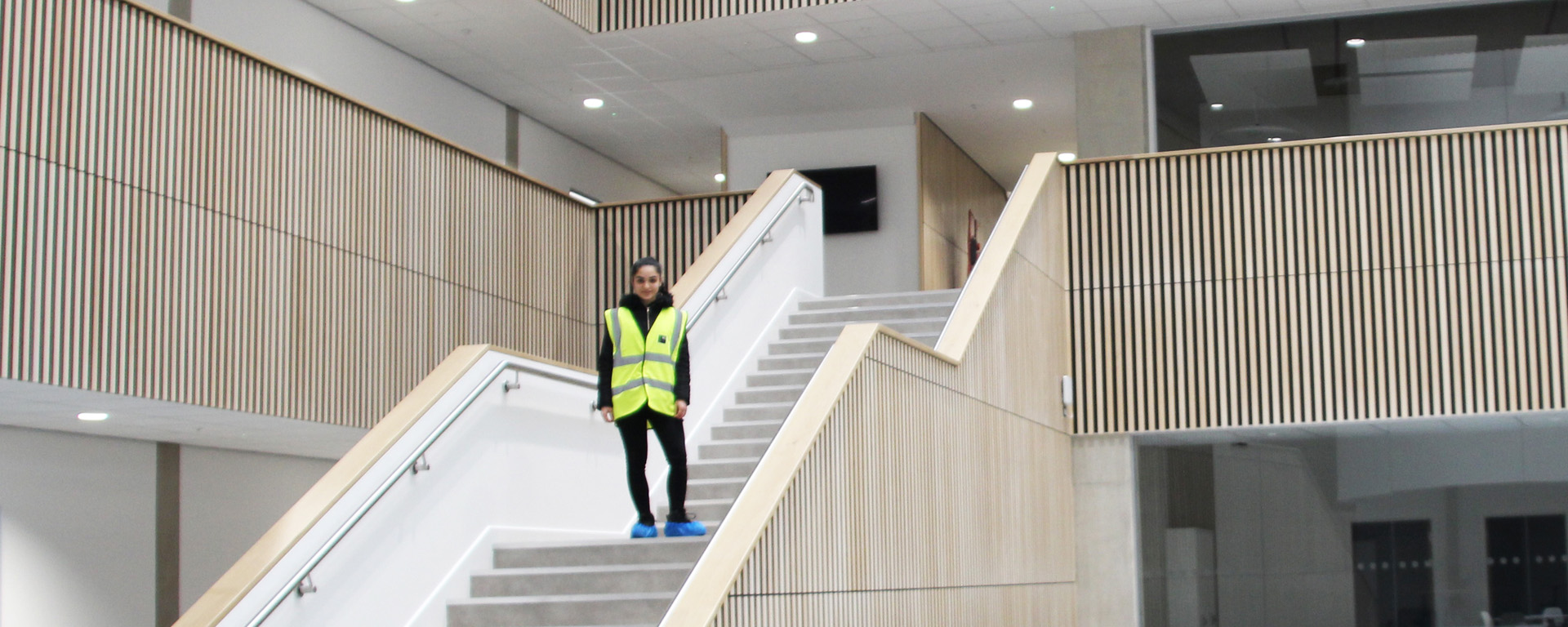 We all have those on-screen classics that take us back to our childhood in an instant, movies and TV shows that drench us in nostalgia every time our paths cross again.
All Hasti ever wanted to do was act. It's a passion for performing which is fuelled by her own on-screen favourites – Macaulay Culkin's mischievous antics in 'Home Alone', and David Tennant in 'Doctor Who'.
Growing up in north-east Iran, she began treading the boards at the tender age of two, revelling in the freedom acting gave her to be anything she wanted. Ten years later, Hasti and her father packed their bags and took the 3,000-mile trip to London, UK, to embark on new adventures in the English capital.
Since then, acting has remained a constant for Hasti, but through her Business Studies course at college and a chance work experience encounter with ISG, out of nowhere she discovered her dream career. With four days of study a week she now looks forward to Fridays, when she heads to site to learn about the world of construction in preparation for her next act – applying for an apprenticeship with ISG.
Just like performing as a child in Mashhad, Hasti still revels in the freedom to be anything she wants – and these days she's fully immersed in her new role in construction.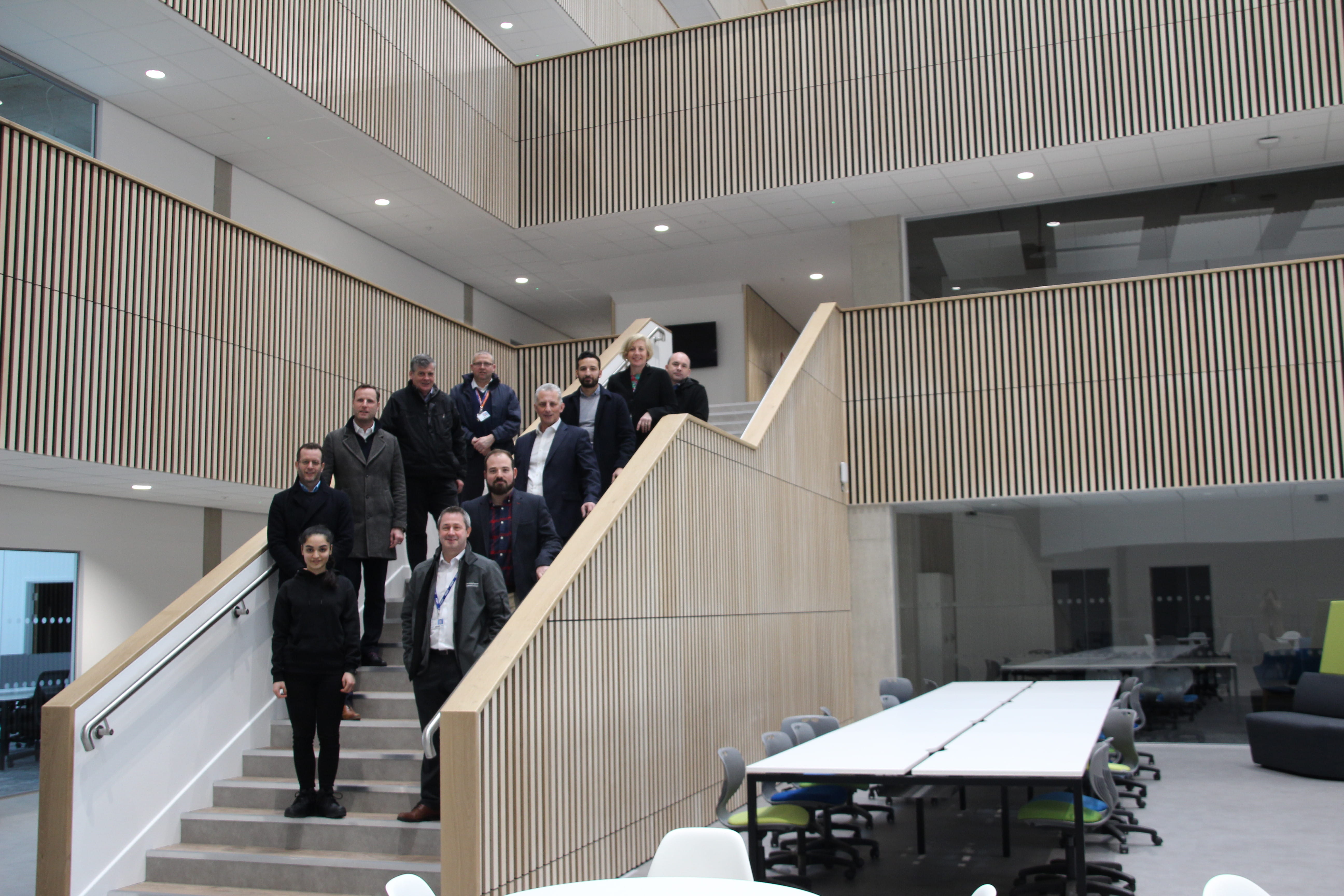 When speaking to Hasti, you quickly realise that she's a person who knows exactly what she wants.
This has always been the case, she says – growing up as a child in Mashhad, Iran, she had big ambitions. "I was lucky," she begins. "I had everything you could want as a child – friends, family, school – but I've always dreamed of exploring new places and having new experiences."
Aged 12, Hasti got her wish. Her father had the opportunity to move to London, UK, for work, and they both jumped at the chance to begin a new adventure in the heart of the English capital.
It wasn't always easy getting to grips with the language. Hasti's native tongue is Persian, and initially it was a big challenge adapting the US English she had learned in Iran, to learning, speaking and writing at her new school in West London.
"I find construction exciting. I think it's the variety of work that really interests me – every day is different and each week I'm excited to see what I'll be learning about when I get to site."

Hasti Rezvan, Placement Student
Nowadays she's truly trilingual, speaking Persian, English and Spanish fluently, and working towards her A-levels in Business Studies, Psychology and Law. Being able to speak multiple languages is a hugely beneficial skill to have for someone with a penchant for experiencing different cultures: "I'd really like to work abroad in the future – I'd love the adventure and challenge," Hasti explains.
With its offices and project sites across the globe, working in another country is an opportunity ISG provides. It's a business Hasti has been working with on a T-Level placement as part of her Business Studies course at Richmond upon Thames College – a college in Twickenham, South West London, where ISG has recently delivered an innovative teaching block, and which piloted a placement element in 2018-19 across the full curriculum.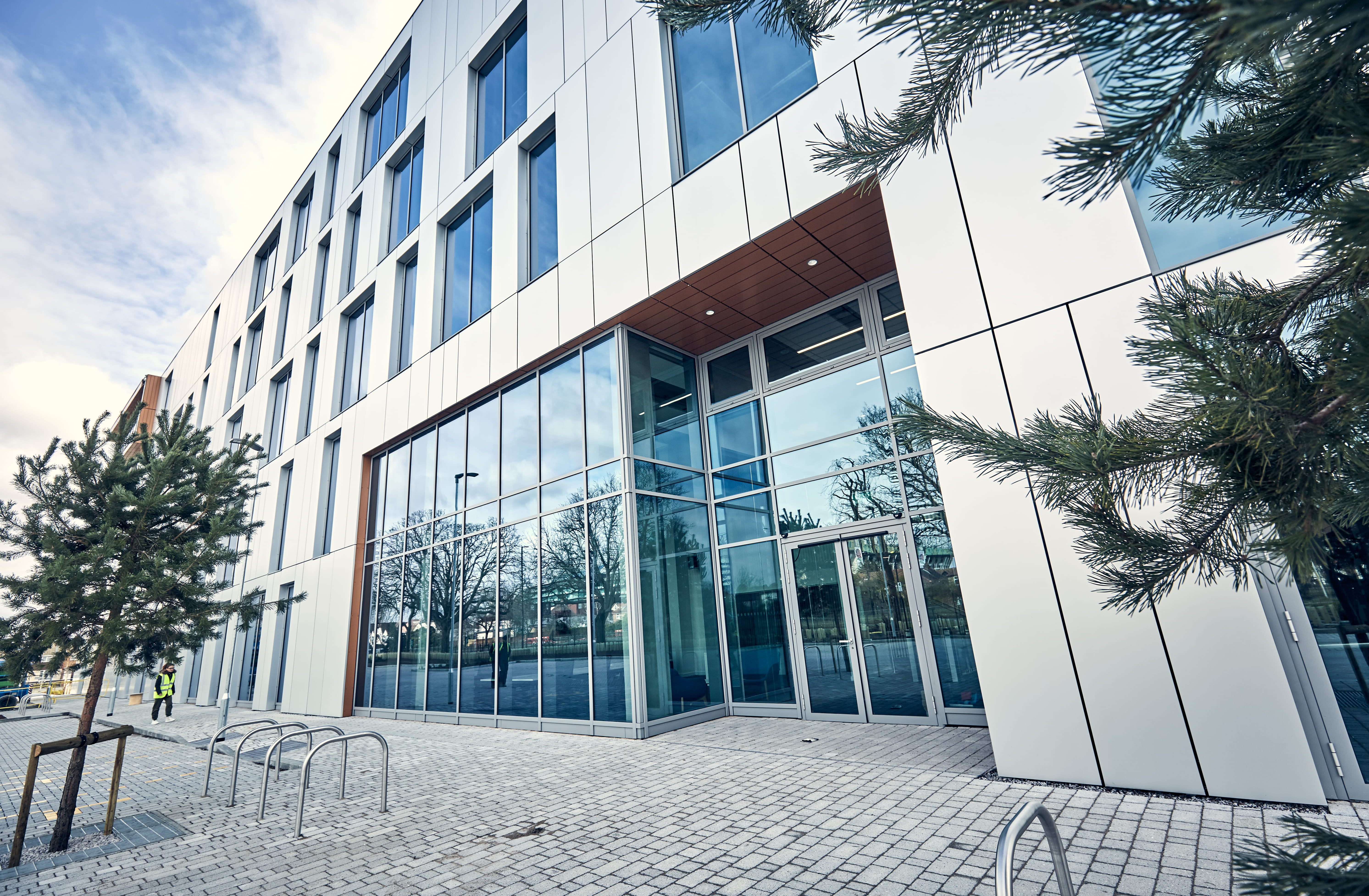 One day a week, Hasti joined ISG's Richmond upon Thames College project team on her learning secondment, organised by ISG in partnership with the college – one of ISG's original Professional Construction Practice qualification Learning Alliance partners for its game-changing Level 3 Applied Diploma – in a bid to create continued social value in the local community through the project.
Richmond upon Thames College and its new £34m campus building, procured via the influential Pagabo framework, generated more than £53m of social value during its construction, including the creation of 10 apprenticeships and 41 new jobs. The delivery of this flagship college will not only benefit Richmond Borough residents, but is also set to become a major careers hub and community destination for students and employers.
"I've been so pleased to get the opportunity to work with ISG. I'm really fortunate – it's given me a grounding in construction and a really clear vision of where I want to get to next."

Hasti Rezvan, Placement Student
As luck would have it, Hasti's placement has led to her dream career. "I find construction exciting," she says. "I think it's the variety of work that really interests me – every day is different and each week I'm excited to see what I'll be learning about when I get to site."

"Being in the work environment has given me experiences I'd never have had by just studying at college," continues Hasti. "Interacting with people, professionalism, organisation – you learn so much and it all contributes to your employability."
Day-to-day work for Hasti has entailed learning about structures, site inspections and the overall construction process. Every task is challenging, she says, but she's proud of what she's learned in such a short space of time.
"It's a learning curve every day, but I get through that with the support of the people around me," she explains. "The people at ISG are so easy to talk to and bounce questions off; they're always available to listen to and learn from. It's helping me become more confident every day, and I'm learning quickly about the complete construction process."
Hasti has been so impressed with construction and her placement experience that, after completing her A-levels, the next step on her career path is applying for the ISG apprenticeship scheme. "I've been so pleased to get the opportunity to work with ISG," she finishes. "I'm really fortunate – it's given me a grounding in construction and a really clear vision of where I want to get to next."