Customer

E.ON Climate & Renewables UK Humber Wind Ltd

Procurement Route

Design & Build

Completion Date

August 2013

Quantity Surveyor

BBLB/Faithful & Gould

Value

£3m

Form Of Contract

JCT 2011 Design And Build Contract

Project Manager

BBLB/Faithful & Gould

Structural Engineer

AWP

Area

15,887 sq ft

Program Duration

28 weeks

Architect

BBLB

ME Engineer

ESDP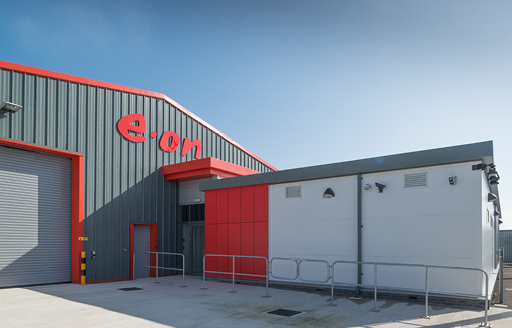 Introduction
We secured this fast-track project with E.ON to construct an Operation and Maintenance facility in Grimsby. The new facility was built on the former fish docks at Grimsby's North Quay, and was made up of a single-storey office building, which is linked to a large warehouse and adjacent storage building. We also created a temporary compound for E.ON Marine Coordinators. E.ON's fifth UK offshore site also scooped Best Renewable Energy Project at the 2016 Humber Renewable Awards.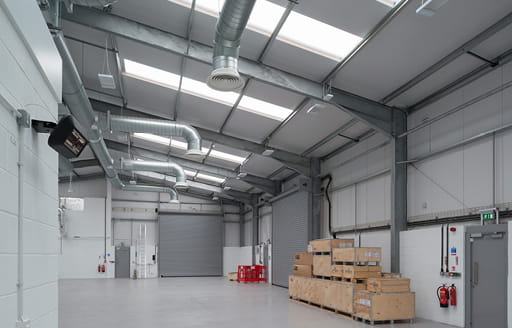 The project
Key challenges included significant site constraints combined with a remote location, extreme weather conditions and flood risk. Concrete foundations from former buildings had to be removed prior to drainage installation. The remote location between the docks and sea wall impacted on site deliveries, resulting in time and size restrictions. Methane quantities were discovered during the ground investigation survey. The site was also close to migrating birds.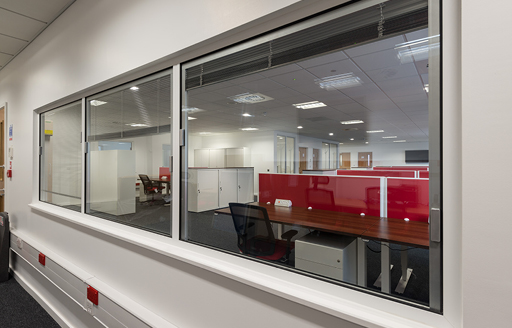 Making it happen
We carried out a flood risk assessment and raised site levels to reduce risk. The site delivery process was carefully managed and regular liaison with the Port Authority and the Gatehouse avoided access issues. An off-site construction approach for the office building, and temporary accommodation, increased efficiency and safety – plus it reduced project times.
We accommodated additional works into the original programme through resequencing techniques. To respond to the methane quantities discovered, permits were issued with arm bands being worn by operatives. We also carried out regular tests and drills. Due to the proximity to migrating birds, the piled foundations for the new facility were formed using a driven 'quiet hammer' system to minimise noise. We also implemented this on the concrete sub-base works.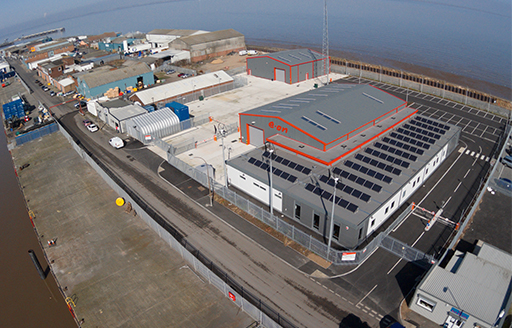 Sustainability
The facility features a range of sustainable technologies, including photovoltaic panels, wind turbines and sun tubes. The office building received an EPC 'A' rating. By raising site levels, we were able to make sure that we could leave a significant amount of loose fill on site. It also avoided having to break up the existing concrete yards, reducing dust and noise creation.
Humber Gateway's first full year of generation saw the site make a significant contribution to the UK's renewable energy.