Customer

Majid Al Futtaim

Value

AED 8m

Area

4,000 sqft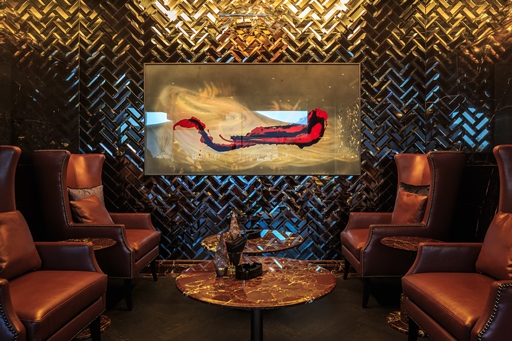 Introduction
ISG were appointed by Majid Al Futtaim to refurbish and extend the existing bar creating a new 4,000 sq ft lounge bar. The project is in-keeping with the Kempinski's five-star brand, incorporating high end materials and finishes sourced from around the globe.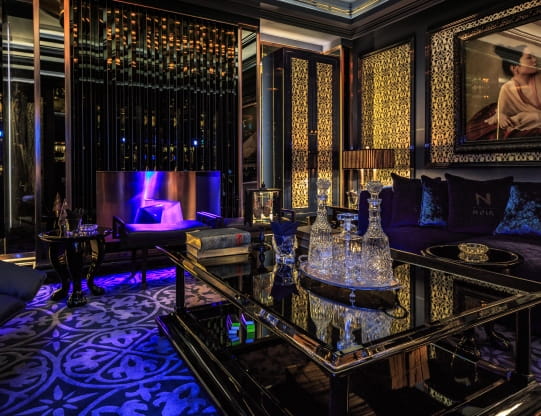 The project
The design features luxury finishes including hand tufted carpets, crystal cladding, European laser cut stone and book matched floors and walls. This has created a luxurious space for guests to appreciate the collection of critically acclaimed photography and vintage chic curiosities from around the globe.
The outdoor terrace is decked out in a peacock pattern with a fireplace taking centre stage and classic pop culture films in black and white projected on the walls. The bar features an exclusive art deco-inspired VIP room with its blue glass chandelier.
The lounge bar was delivered early, opening to the public one week before contract completion and has become one of Dubai's top nightspots.