Customer

ICD Brookfield Place

Completion Date

October 2021

Quantity Surveyor

Turner and Townsend

Form Of Contract

Lumpsum

Area

36,000 sq ft

Program Duration

18 weeks

Architect

Marmol Radziner Associates (USA)

ME Engineer

Samadhin Associates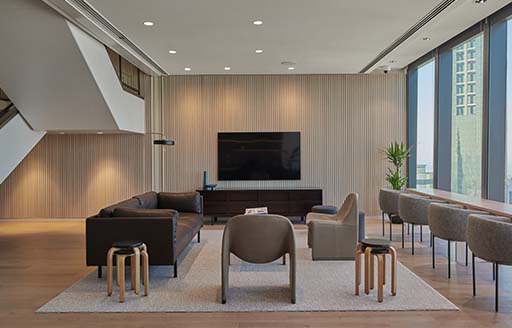 Introduction
The project involves the complete fit-out of two floors of services office spaces in the ICD Brookfield Place Building, one of the prime commercial real estate spaces which opened up in Dubai towards the end of 2020. The floors are split into a number of micro office spaces which are being leased out to various tenants as serviced office spaces.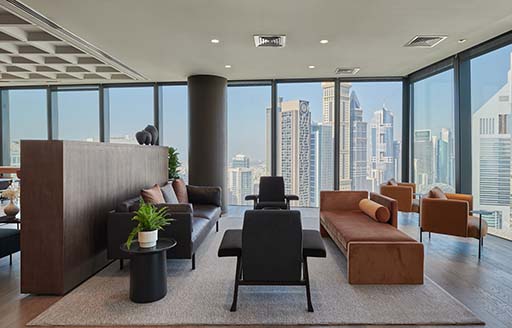 Scope of works
The scope included the complete fit-out of the space in level 29 and 30, from the shell and core state which includes ceilings, gypsum partitions, glass partitions, staircase connecting the two floors, MEP, AV, IT, security, raised access flooring, carpets, tiles, pantries, server rooms, lobbies and fixed furniture.
The works were executed to a design standard that is in line with the ICD Brookfield Place building standard as well as the design intent of all similar micro suites / flex offices that Brookfield has in various parts of USA.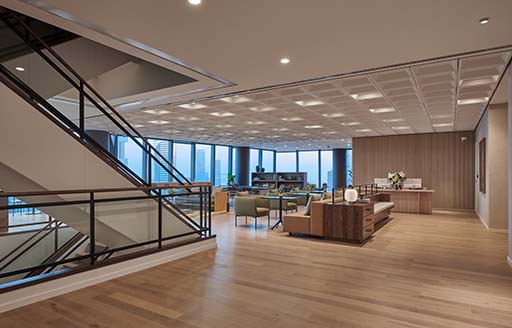 Challenges
AV/IT/Security scope was initially included in our scope which was later removed partially. Various vendors appointed by Flex IT (Brookfield IT team in the US). This caused hindrances to the progress of work as no solid AV/IT/Security design was finalised.
MRA (Designer) located in the US caused issues and delays in engineering review and approvals.
Landlord power upgrade DEWA approvals were required for fit-out DEWA approvals to proceed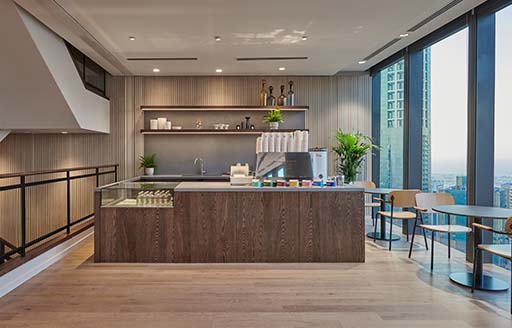 Solution/What we did
Prepared schematic drawings and sketches which were shared with Flex IT for review and comments thereby bringing clarity to the AV/IT/Security design.
BSBG Architect who is part of the client team and the client project manager were clearly briefed on the engineering submissions which reduced the timelines for receiving responses. Constant follow up with the client providing them weekly updates on approval statuses were exercised so that priorities are set for approvals to align with site execution progress.
Included the impact in the project programme. Installed at site to a draft DEWA design which was approved later. Landlord DEWA final inspection approval obtained as per programme.
ISG delivers a further floor of micro suites in ICD Brookfield Place
ISG were then further awarded a third level of micro suites – Level 31 – as part of their framework agreement with ICD Brookfield, adding an additional 34,000sqft of space. The scope was the same as previous levels, and was completed on the 27th November 2022 in 24 weeks. Find out more in the video below.