Completion Date

Oct 2021

Quantity Surveyor

Atkins

Form Of Contract

FIDIC

Project Manager

Mace/Jacob

Structural Engineer

Expo

Area

30,000 sq ft

Program Duration

10 weeks

Architect

DWP

ME Engineer

Wallace Whittle (TUV SUD)
The BOTB are 10 bespoke fine-dining restaurants spread across various districts at Expo 2020. Each restaurant was fit-out from shell and core; designed and delivered to house a variety of international brands and world-famous chefs ultimately being the focal point of food and beverage at Expo 2020.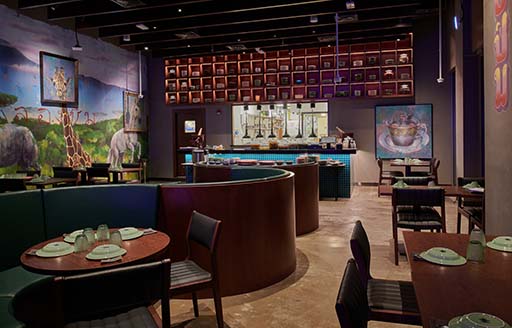 The Best of the Best
Each restaurant is a unique design to achieve each brands concept and theme of the cuisine. This is completed with bespoke joinery, MEP,
AV, security, full kitchen fit outs, range of floor finishes and a mix of traditional and contemporary finishes to boast the culture, traditions
and widely recognised branding.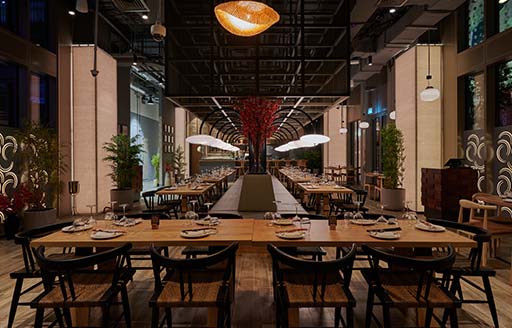 One of the most challenging projects ever
The programme was extremely aggressive with a record-breaking timeline – and the highest ever risk for ISG with KPI rating of 5% - with only 12 weeks to design, procure and build 10 restaurants. This tight programme had to be finished on time, due to Expo 2020 opening on the same date as scheduled completion.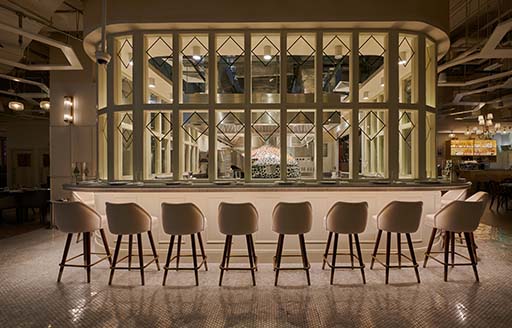 Solutions delivered
The ISG team had to be pro-active, forward thinking, collaborative and take risks to reduce a standard construction programme/sequencing as all processes throughout this project had to be accelerated to achieve the programme. This involved taking risks to reduce a standard construction programme/sequencing via building from detailed design packages with our internal teams.
Consultant's design team was based on site full time to facilitate rapid approvals, workshops, inspection requests and general co-ordination. All processes throughout this project had to be accelerated to achieve the programme: design, procurement, construction. Daily morning meetings with our main project heads to unblock all issues and ensure actions were implemented because every single hour counted on this project.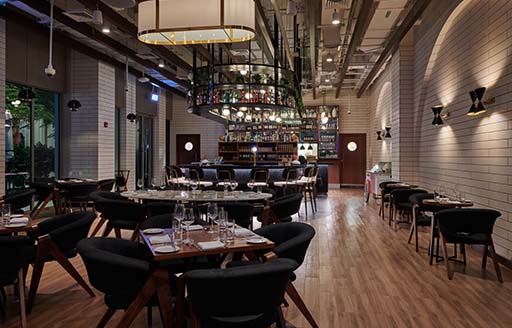 Programme end date was the same as Expo 2020 opening which made logistics and general day-to-day running of site increasingly difficult. To mitigate any risk to programme we engaged in daily logistics meetings with all relevant stakeholders, maximized productivity by utilizing nights to deliver all required materials and created a detailed delivery programme to work alongside the contract delivery programme. This encouraged all departments (procurement, design, operations) to align and work collaboratively to buy into both schedules to maximize output on-site.