Customer

Corporate client

Completion Date

May 2018

Quantity Surveyor

Core 5

Project Manager

GVA

Area

135,000 sq ft

Program Duration

50 weeks

Architect

TP Bennett

ME Engineer

Chapman BDSP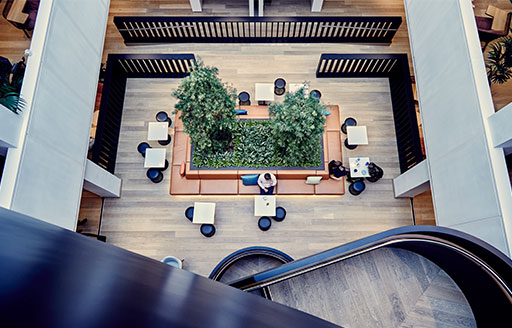 Introduction
In 2018, ISG was awarded a contract to fit out a new 135,000sq ft office for a corporate client in London.
The client, already occupied two floors of the building on levels seven and eight. The new fit out saw the company take over the ground floor and move into levels four, five and six.
The project
The project incorporated a full strip out and subsequent refit of the space, including a new atrium staircase which links levels four to six.
The feature helical atrium staircase was 3D modelled for the client at tender stage to demonstrate how ISG would manage the installation and ensure all the logistics were considered. The office included general open plan workspace based on agile working with alternative work settings, internal meeting and video conference rooms and refreshment hubs.
Each floor has flexi seating with modern exposed surfaces and floor six boasts a landscaped terrace with sunken fire pit and barbeque with outdoor seating for use as event space. New catering facilities, including a new kitchen, were installed on the ground floor alongside an auditorium.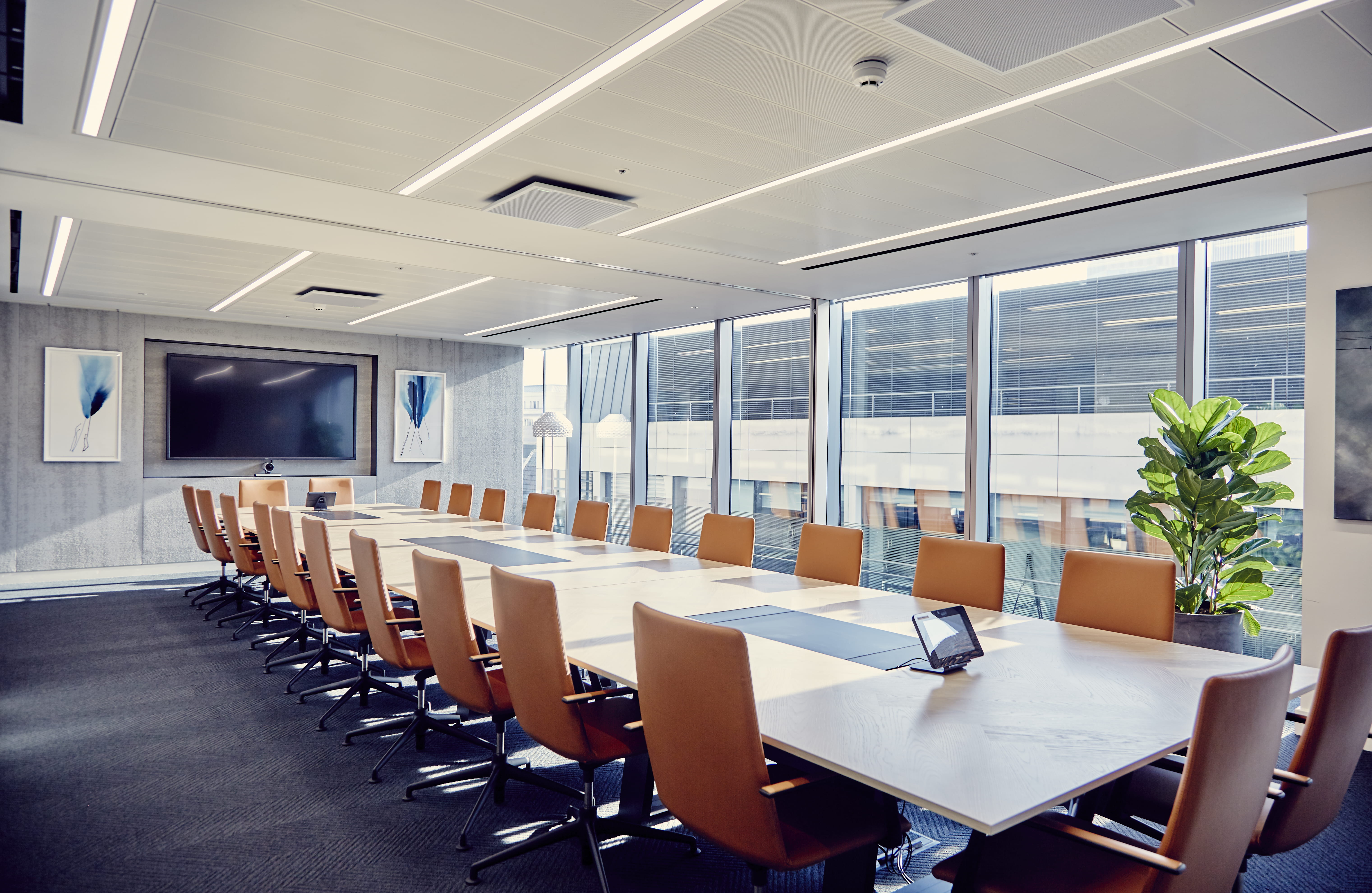 Delivering a thriving workplace  
Delivering the project on time was a key client deliverable and despite a number of variations, the 50-week programme was maintained with ISG looking ahead at potential challenges along with the factors that needed to be considered within the part occupied building. Throughout the project ISG utilised the previous office with site set up positioned on the fifth floor to support live working considerations, aid speed of delivery and save costs.

Our client successfully moved their 500-strong workforce into their new workspace on time in June 2018.

A collaborative approach 
Matt Blowers, managing director of ISG's UK Fit Out and Continental Europe business states 'This is an exceptional workspace, and its great we have delighted our client. The whole project has been a truly collaborative experience, and the quality of the teamworking is reflected in the quality of the results.'

The client comments 'ISG have the experience and expertise to complete projects to a high standard and react quickly when issues occur, they absolutely delivered for us. We could have chosen an alternative, however I don't believe other contractors would have been able to manage the complex nature of this project, specifically the number of changes that occurred. When issues were raised, ISG always presented us with a solution to ensure the project was constantly moving forward. We believe only they could have delivered our vision and I look forward to working with them in the future.'