Customer

Blackstone

Completion Date

November 2017

Form Of Contract

JCT Design and Build 2011

Project Manager

Gardiner &Theobald

Structural Engineer

Arup

Area

360,000 sq ft

Program Duration

72 weeks

Architect

Buckley Grey

ME Engineer

Arup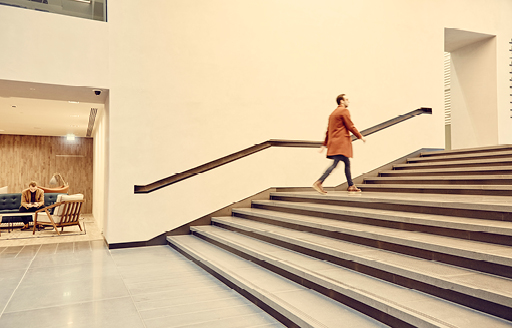 Introduction
Fifteen years after delivering a courtroom refurbishment project at the famed Old Bailey, ISG has returned to the famous street to perform a complex cut and carve at a 1980s office block. The project saw our UK Construction South team navigate a multifaceted, eight-storey office development in one of London's busiest business areas. This fully comprehensive construction project marked further collaboration with our long-standing customer Blackstone, who has partnered with ISG on many projects since the early 2000s.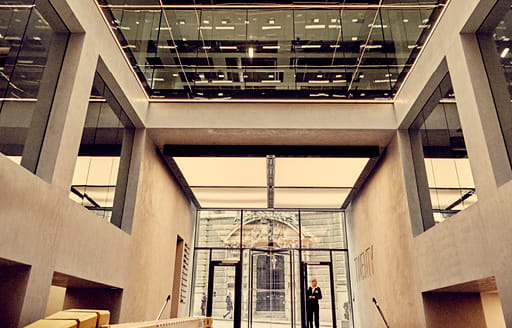 The project
The 1980s structure at 20 Old Bailey required a complete modernisation programme, including the addition of two extra floors which provide stunning views over London. The façade of the building was sensitively transformed using Portland stone, in keeping with the surrounding buildings. Column strengthening and structural alterations were required throughout the building to accommodate new mechanical and electrical services, as well as a new main central core of the building. This contained a new staircase and lifts, as well as new washroom facilities to serve each floor of office accommodation.
The overall floorspace was increased, with extensions carried out to the sixth, seventh, and eighth floors, along with the addition of two further floors at levels eight and nine. The building now provides Grade A office accommodation in an iconic location in the heart of central London.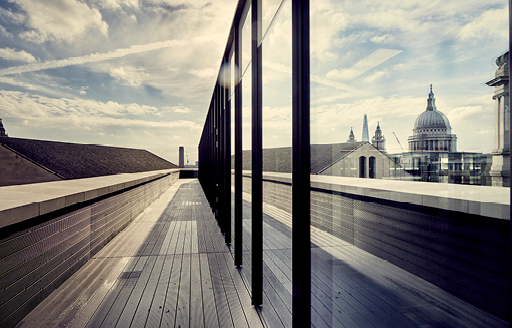 Challenges
Like a jigsaw, every second floor had to be demolished and tied back together with new steelwork. Given the proximity to the high-security law courts, all deliveries and demolition waste removal had to take place simultaneously under strict logistical arrangements.
Another logistically challenging aspect was to ensure there was no disruption to the running of Magpie & Stump – a favourite local pub built into a corner of 20 Old Bailey. The team met this challenge and the pub remained open for the duration of the work.
The challenges faced by the team were not completely clear from the outset. It wasn't until demolition was underway that it became clear that some design and works methodology needed to be revisited and revised. Most of the reinforcement work had to take place in unexpected locations. Our team worked closely with the design team to accommodate all variations and rework the construction programme. Main core works were reprogrammed, including the installation of lift shafts and staircases, highlighting the team's ability to be flexible.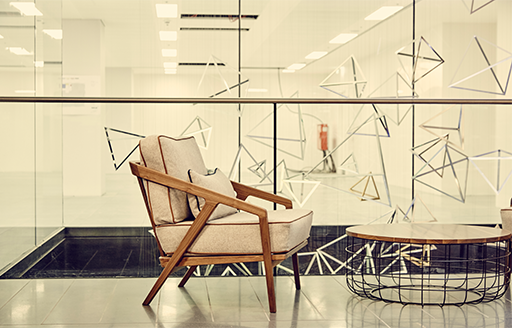 A long-standing customer relationship
20 Old Bailey is the latest in several high-profile, high-specification projects that ISG's UK Construction South team has delivered for The Blackstone Group. Delivering complicated and intricate refurbishment jobs for Blackstone has become the norm for us. The team has also just completed a project on Appold Street in London, refurbishing and fitting out two floors of office space.

Our previous Blackstone projects in London have included the office remodelling and refurbishment of The Adelphi Building, an iconic art deco building overlooking Victoria Embankment; the refurbishment of four floors of office space at One America Square, adjacent to Fenchurch Street Station; and the construction of a 35-storey student accommodation block in Spitalfields.

Providing the best customer experience in our industry before, during and after project delivery is one of our four corporate goals, and the long-standing relationship we have developed in the last ten years with Blackstone typifies this. Blackstone has an enviable pedigree for acquiring underperforming property assets in prime London locations, and repositioning the space to create highly desirable commercial office space. By working collaboratively with Blackstone, we have been fortunate to become their go-to contractor for office refurbishment projects in London.