HSQE Manager Ross Hopwood shows us what it takes to walk the talk for all things health and safety
It's time to take five with Ross Hopwood, HSQE Manager in the Middle East. He believes in walking the talk for all things health and safety.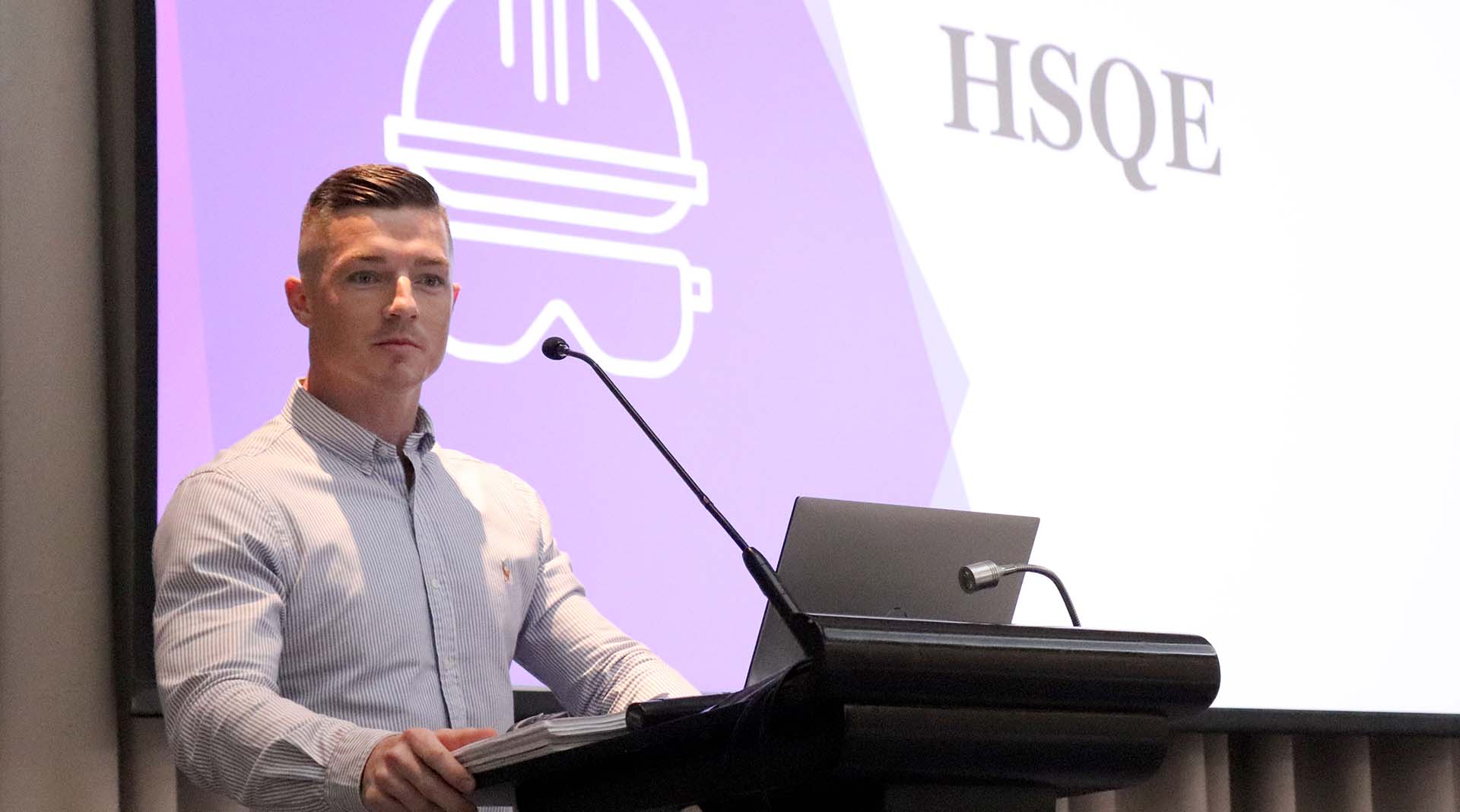 Ross, first of all, can you tell us a bit about your background?
I grew up in Solihull in the UK, and in 2010, I made the move to Dubai, UAE, where my Dad was working in construction. From then on, I completed my secondary education and later obtained my IB diploma. For me, excessive studying wasn't really my thing, as I was more of a sporty person, a social bee if you like. When I graduated, I started playing golf full time on tour across the MENA region and Asia. After two years, I began to realise that while I was good at the game, I wasn't quite good enough to make it to the top level. Giving it up was an immensely tough decision, but I realise with hindsight that it was the best one.
And, can you tell us about HSE in our industry?
HSE is of course about health, safety and environment, with the primary objective of preventing injury or ill-health occurring. In the past, HSE in construction may have been perceived as preventing or hindering progress. But I like to think I am part of a new HSE generation of professionals that enable, support and work hand in hand with progress.
The construction industry in the UAE is progressing in the right direction as a whole. Most construction organisations are seeing HSE as just good for business! There is a lot we can learn from safety-mature industries such as oil and gas, aviation, and motorsport too.
What inspired your interest in health and safety? And specifically, in the construction industry?
Funnily enough... my failed golf career! At one point I made it to the top 10,000 players globally, however, the reality is that it was highly competitive and extremely difficult to make a living.
At the time, my Dad worked in construction, so I joined him on different sites sometimes. Usually, I would be walking around, always curious and noticing things. When an interview opportunity came up, I went for it. That's how I started as a junior HSE officer.
My first project site was the famous Dubai Parks & Resorts, and I remember turning up and not knowing what to expect. All I wanted to do was to understand all the different types of construction equipment and their functions, and how to identify potential safety hazards. Being British and working in health and safety wasn't very normal in Dubai back then. I found it extremely difficult to communicate with the site workforce, as hardly any of them spoke English.
My first project site was the famous Dubai Parks & Resorts, and I remember turning up and not knowing what to expect. All I wanted to do was to understand all the different types of construction equipment and their functions, and how to identify potential safety hazards. Being British and working in health and safety wasn't very normal in Dubai back then. I found it extremely difficult to communicate with the site workforce, as hardly any of them spoke English.
What I learned at the time is that open and transparent communication is key. Others may decide to shout, rather than try to educate workers about how to work safely, however, that's not an approach I like, and I then knew how I would choose to progress in the role.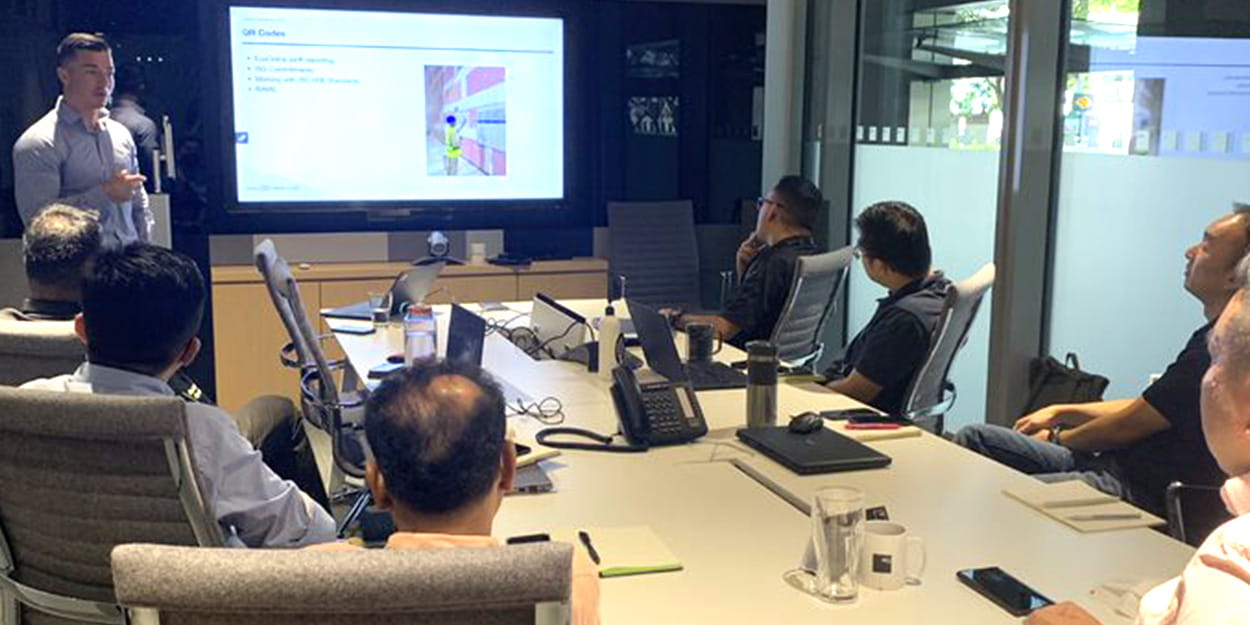 How do you feel about health and safety as a career?
Personally, I see HSQE as a profession that will continue to grow and evolve. There is a demand for HSQE professionals now more than ever. It may sound cheesy, but keeping people safe and ensuring they get home to their families provides me with a lot of self-fulfilment.
Because the Middle East is generally where record-breaking, megascale construction projects are realised, HSQE must change and progress in tandem with rapid development. One of the most enjoyable parts of my role is constantly championing change and changing the stigma the profession has. HSQE professionals are sometimes seen as those who don't enable progress and are just there to stop you in your tracks.
I am extremely proud of what I do, but I know there is still a long way to go to change how the HSQE professional is perceived by some. It is a challenge, but that is something that drives and empowers me. I always strive for my team to bridge the gap between operations and safety, think differently, and bring innovative solutions to the table. I hope this approach inspires and energises people, and builds positive relationships with all stakeholders.
How did you strengthen your expertise in HSQE?
Well, firstly, there is NEBOSH, the standard qualification that is globally recognised. As I learned on the job, I knew there was more to it than just having a certification. I am a firm believer that experience and soft skills on the job serve you better than just education – continuous professional development is invaluable. While there are more-qualified people than me in the profession, that doesn't faze me at all, as I prove my worth through my industry experience, and the quality and substance of the work I deliver. If you have the drive, commitment and passion for an area, equipped with academic expertise, it goes a long way.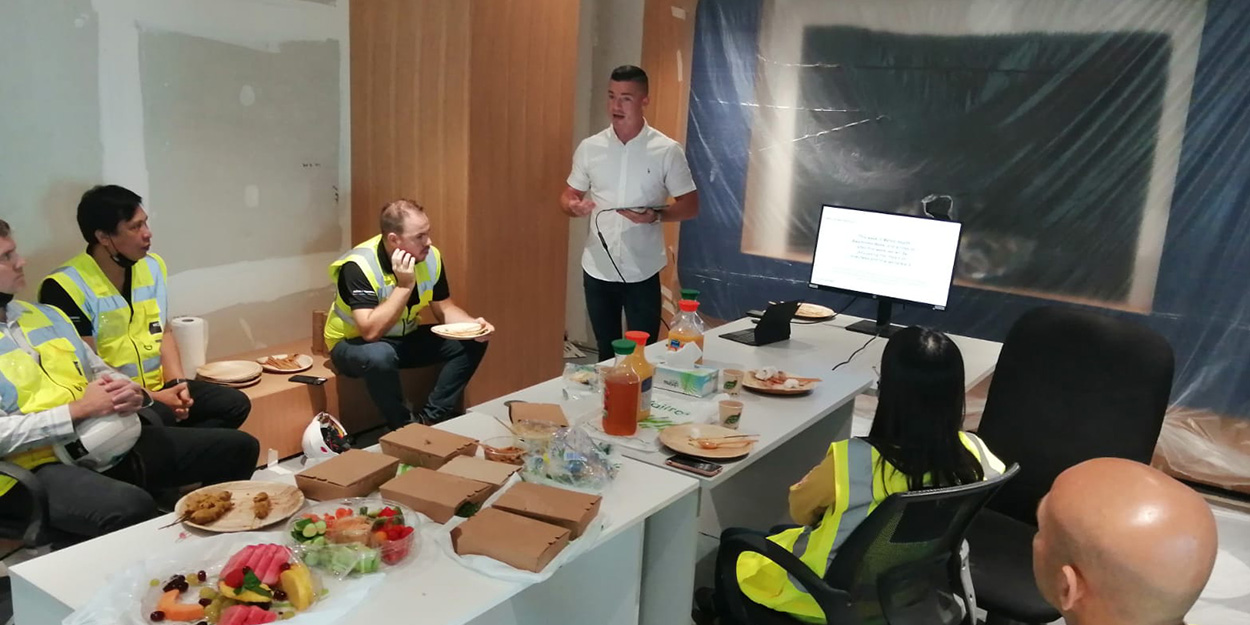 How do you communicate effectively with the teams on site, especially with a language barrier?

Personally, I prefer more of a hands-on approach. Live demonstrations work very well across language barriers. I'll walk the team through every single step in the process, and then have them demonstrate the steps they have learned.

Normally, you get a bit of a crowd and people will be like: "What's this guy doing up there?" I always hope this approach speaks louder than words and embeds within their mindsets in the future.

While the language barrier is a challenge, I can't think of a time when I haven't been able to get my point across to our supply chain partners, and vice versa. I am a firm believer in approaching people calmly. I'll shake their hand and connect with them, and then share what I need them to know.

For example, I ask: "Do you know what you are doing here, and how you could do better?" I have found that sometimes people forget that human interaction and candour go a long way.

While I try to make it light-hearted, there is a sort of seriousness that needs to be maintained, as ultimately what they may be doing could potentially put themselves or others at harm.

When was the moment you realised that what you do in HSQE has a very real impact?

You never see the impact. Every single day that someone makes the right decision or doesn't get hurt, or you don't get a phone call that something has gone wrong, is a successful day. In health and safety, you can't have a number or statistics on paper that tell you that you are doing something right. Most numbers in health and safety are your lagging indicators – e.g. frequency of accidents – so it is very difficult to see what good you do, and the value HSQE adds – it is intangible.

You just have to keep trying. Always think of the next steps. Trust the process, and identify how can you support people better.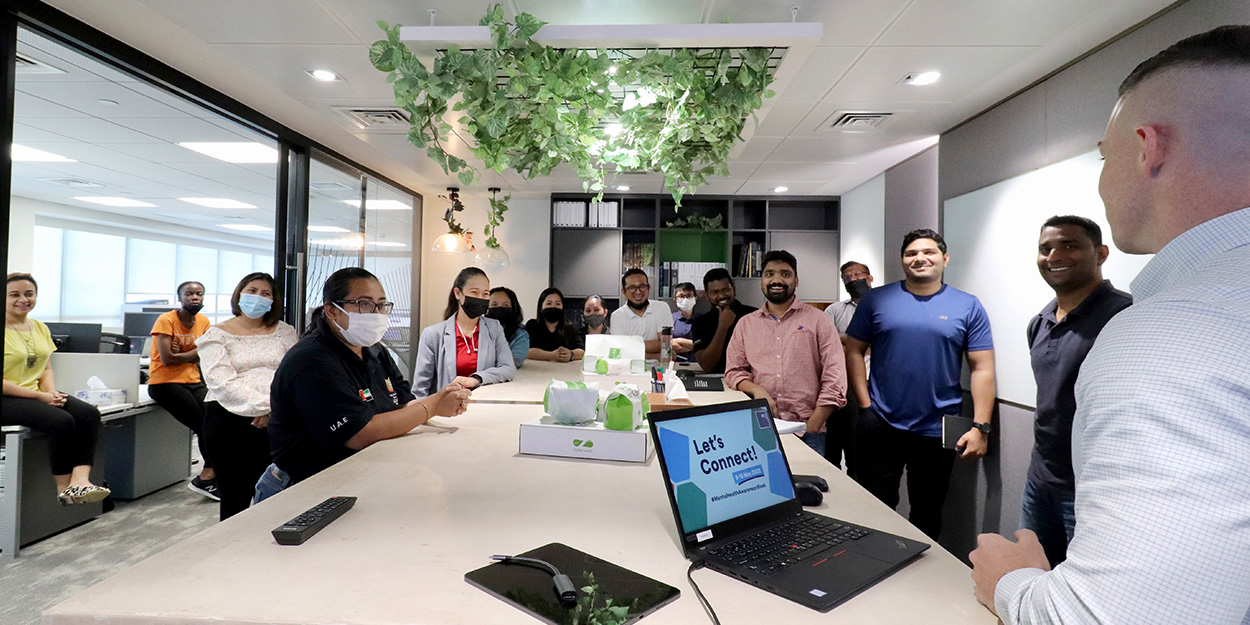 How is your experience of being part of ISG's global HSQE team different from others in the industry?
At ISG, we put a lot more emphasis on safety. On a local level, we have the ability and freedom to be able to decipher global strategies and apply them to the local business, also considering any local nuances. There is also a positive understanding that safety is good for business – for both people and reputation – and that HSQE crosses into multiple functions, whether that is HR / planning / commercial / design / estimating, etc. In most companies locally, HSQE is seen as a function on its own, working in silos, but at ISG there's an understanding that everyone is responsible, whether you are in an HSQE function or not.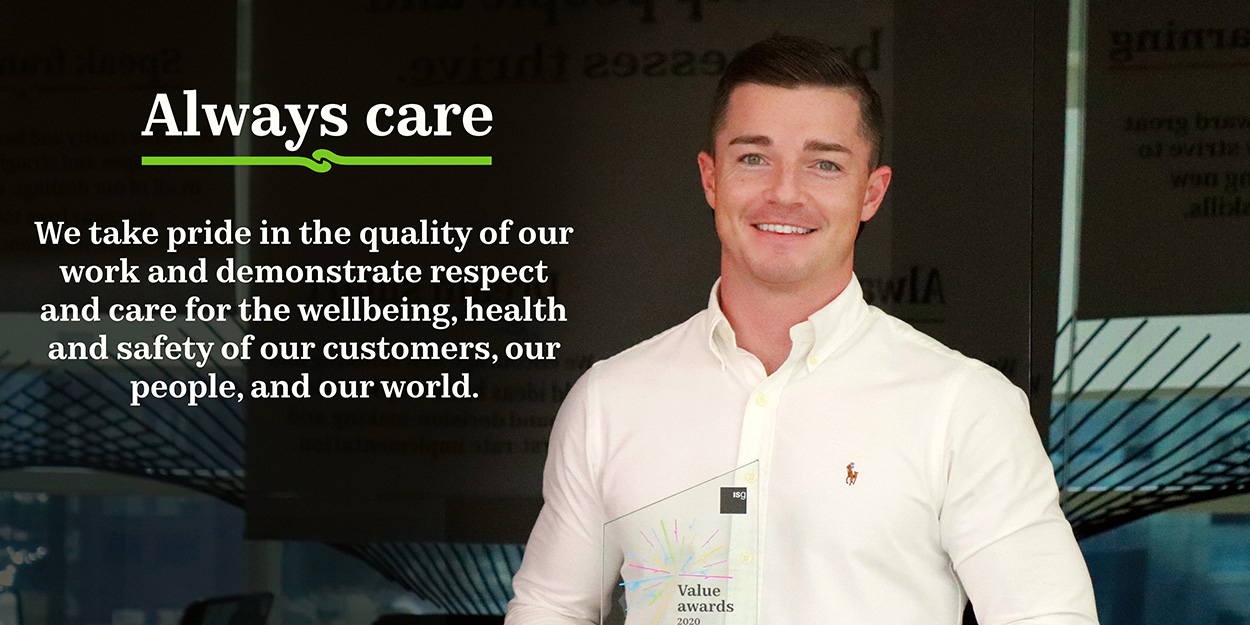 What is a work ethic that you live by?


Mainly a good work-life balance. Routine is absolutely everything for me. I know this is not the case for everyone, but when I have a set routine, I find I am at my optimal. From waking up, going to the gym, getting to work, eating healthily... I keep to the same routine. Unless there are business needs or an emergency, I switch off from work at 17:00 because if I don't, it would affect my mental health over time, and remove the concept of a routine. That's not me being lazy. That's just me knowing that if I were to be continuously working long hours, I wouldn't be as productive. Each individual has their own level of what works for them, and how they are able to maximise productivity – it is a balance of what works for you.


What is your definition of success?


My definition of success is the steady growth in my career. I never want to become stagnant in my role, nor hinder myself from continuous professional development. In defining success, I would say it is about being recognised by peers, both within the business and in the health and safety industry in general, i.e. to what extent do I bring value to the industry?
Being provided opportunities to share my experience and knowledge with others is also an indicator of my personal success. Our managing director for the Middle East, Steve Ramsden, has given me immense opportunities to grow and develop. For example, visiting Singapore and Madrid, Spain, this year to deliver presentations on initiatives that ISG has in place, and what our HSQE strategies look like going forward. In Madrid, I shared with the international fit out leadership team our strategy and what we have done in the Middle East. The feedback received from both visits was invaluable.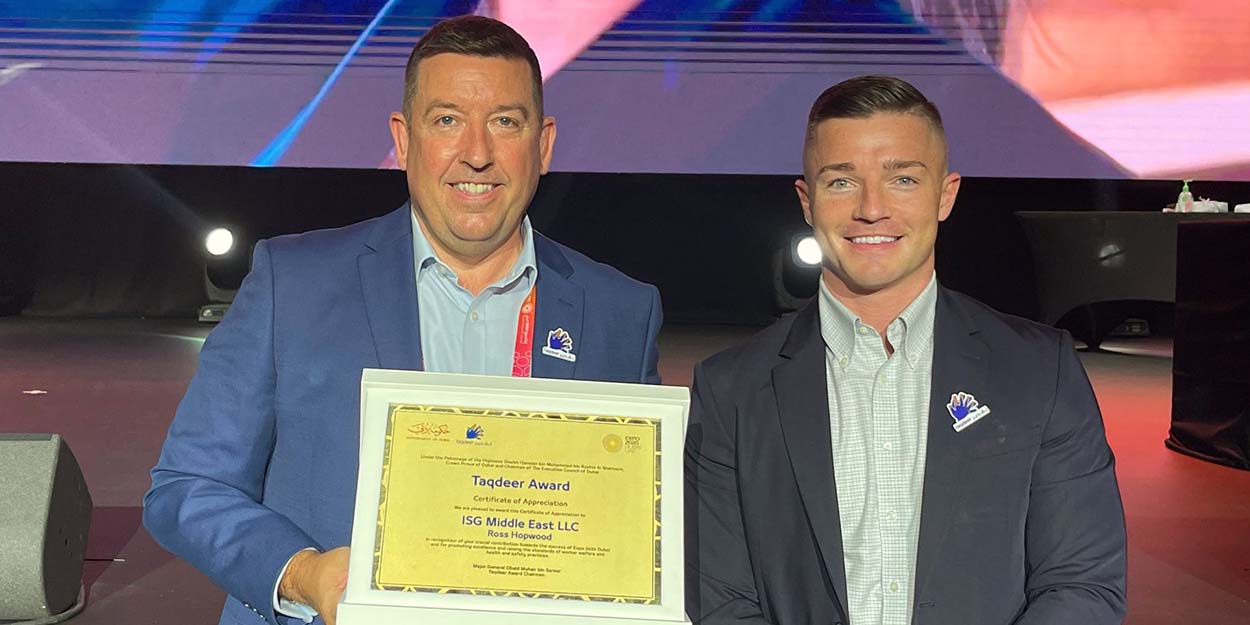 What is your proudest / happiest moment at ISG so far?
Well, I can name four. The first was being the 'Always care' Value Award winner in the Middle East in 2020 – my first year with ISG. This was a huge deal for me because it meant that colleagues nominated me for the health, safety and quality values that I bring. This also indicated that I was on the right path in terms of building relationships across multiple functions, and ensuring that people understand the value that HSQE has to the business.
The second was for the HSQE team for ISG in the Middle East achieving three-star feedback in ISG's b-Heard survey in 2020-2021.
The third was becoming a three-star manager based on MC3 insights, which pulls manager insights from ISG's b-Heard survey results. My results were well above the three-star manager benchmark, which I was extremely happy with.
And lastly, receiving the HSQE Manager Award in the Construction category at last year's Taqdeer Award organised by Expo2020 Dubai. My team and I really shared and embraced the Expo2020 strategy, and our performance was exceptional. I am very happy we were recognised for it. This was a moment of reflection for me, in looking back at all the hard work that was put in and seeing positive results – a 'pinch me' moment.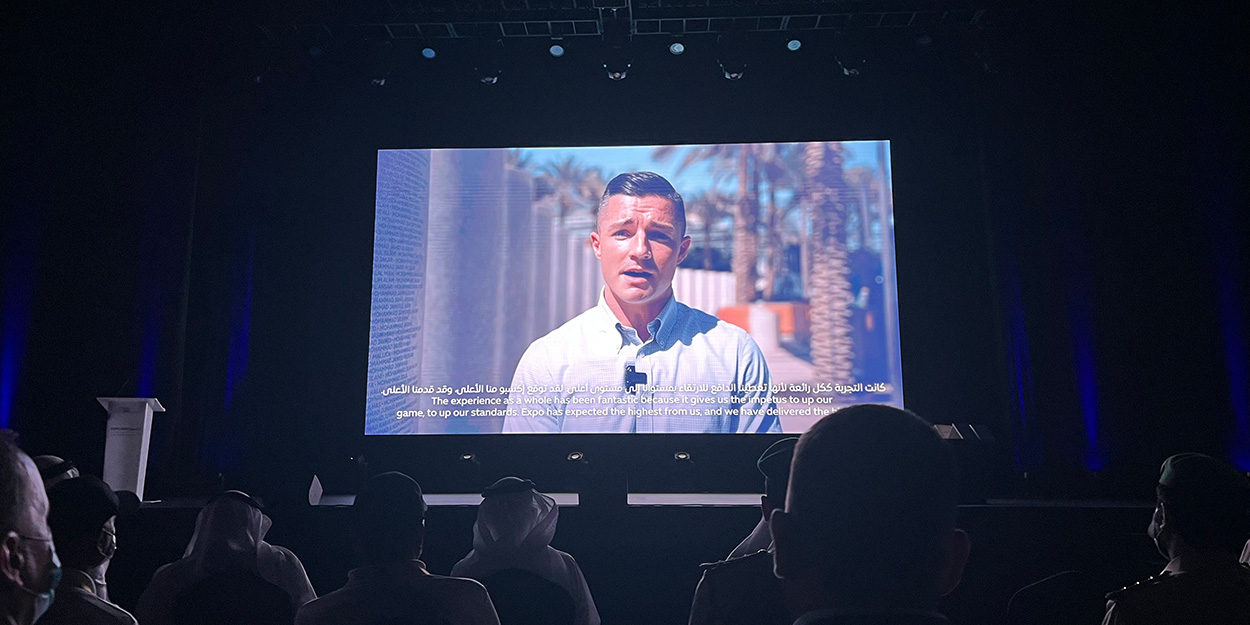 What is the greatest challenge you have faced in HSQE, and how did you overcome it?
I would definitely say the four weeks leading up to Expo2020 Dubai officially opening in October 2021. Due to the tight programme we were on, it did feel that safety was at risk of being compromised at the final stages. Some people were burned out at that point, and this is why prioritising your mental health is so important.
I learned that at times, I had to use my authority to have people stop, take a step back together, and really review our priorities. And then move on to ensure that order and structure are in place for works to continue as planned.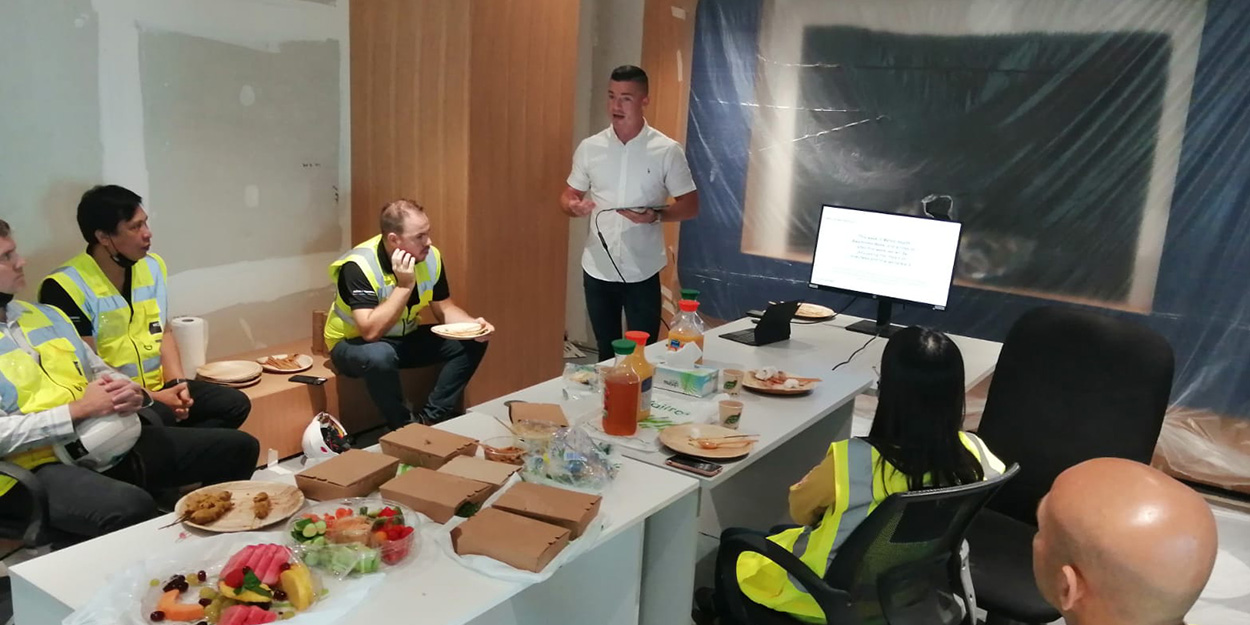 Outside the UK, mental health is something that isn't really considered as part of the business environment, and so I took the opportunity to schedule monthly drop-ins as an opportunity for our people to check in. We have great colleagues who have signed up to be mental health first aiders to facilitate these sessions, and I am one of them.
Mental health is extremely important, and I shall continue to champion the change to break down the stigma associated, to ensure employees are at their best. Because, after all, employees are the most valuable asset an organisation has.