Revving up for the Cricket Championship League for Move for Charity 2022 in Dubai
ISG in the UAE is gearing up for their annual global fundraising event , Move for Charity. Taking place from 12-18 September 2022, #TeamISG will be raising funds for the Dubai Center for Special Needs.
Move for Charity is an annual initiative where #teamISG along with their families, suppliers and clients are invited to get active to raise funds and awareness for our chosen charity partner.
Whether you prefer to run, walk, swim or dance, take on yoga or hit the road with your bike, we are inviting everyone who takes part to get active in any way they like.


Be part of our Cricket Championship League for a cause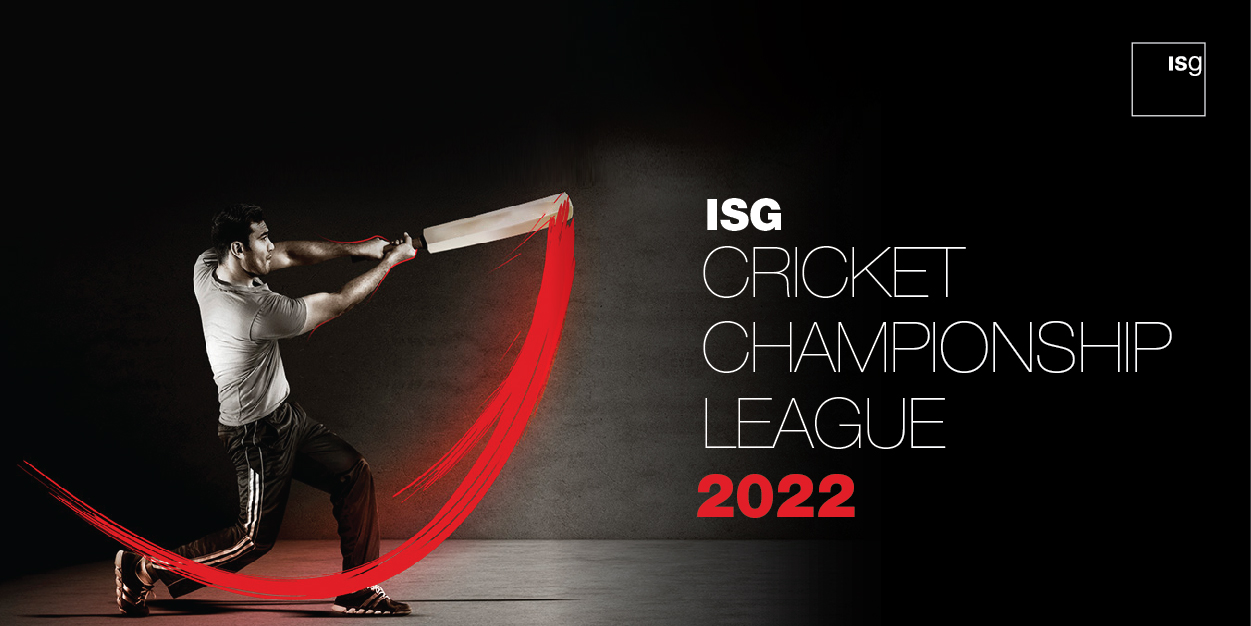 As part of our global Move for Charity event, #TeamISG in the UAE is organising a Cricket Championship League to raise funds for their charity partner, the Dubai Center for Special Needs (DCSN).
Event Details:
Date & Time: 13 September, Tuesday, 2pm-7pm
Venue: Insportz Club, Al Quoz, Dubai
Team participations fees: Dhs. 2,000/-
(Fees go to the running of the event and the charity partner, DCSN)

How to register:
1. Form your Cricket team of 8 pax, mixed gender
2. Complete the short e-registration form here
Prizes:
Cricket Champion: Dhs. 1,000/- plus trophy and medals
1st Runner up: Dhs. 500/- plus trophy and medals
Special Awards:
Most Valuable Player: Dhs. 200/-
Best Batsman: Dhs. 200/-
Best Bowler: Dhs. 200/-
Finals and awarding of prizes will be held on same day (13 Sep).
Join us for other fun outdoor activities!
12 September, Monday, 3 - 6pm
Badminton Game at Dubai World Trade Center
14 & 15 September, Wednesday & Thursday
Cycling / Walking (details to be confirmed)

17 September, Saturday, 4am -10am
7km hike, 1,500 ft elevation at Wadi Shawka (Full loop with pools)
This is a beginner-level hike. Family and kids are welcome!
Contact #TeamISG about the above activities at:
Cathie | catheryn.reyes@isgltd.com | +971 50 509 3201
Sanjay | sanjay.varghese@isgltd.com | + 971 50 536 9793