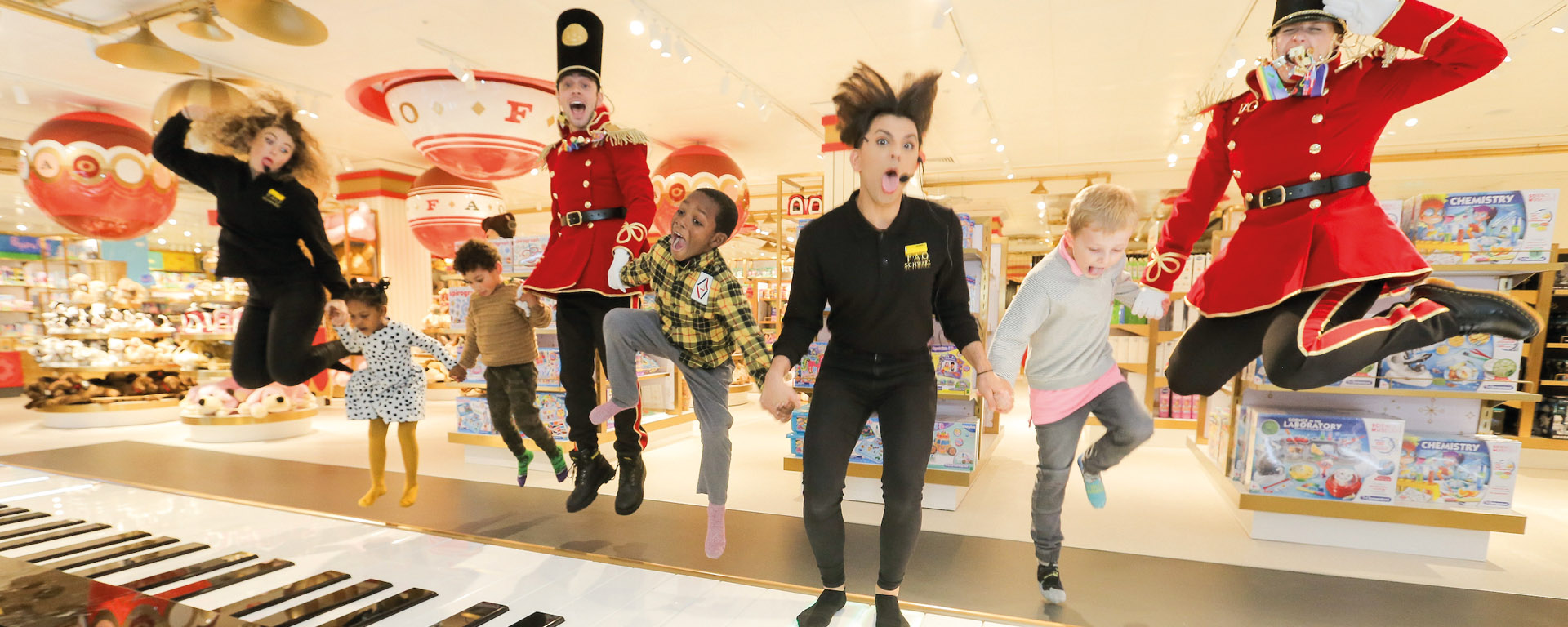 For Michael Bond, a chance encounter with a toy bear one Christmas Eve changed the course of his life, and inspired many generations more. Bond was so taken with the bear he had stumbled across that he bought it, naming it Paddington Bear. In an instant a legend was born – a friendly bear from Peru with his duffle coat, battered suitcase and love of marmalade.
The author couldn't have predicted the impact his visit to the Toys department of Selfridges Oxford Street in London would have, an iconic store for which ISG has created a fresh-faced toy haven in just 22 weeks – all while keeping its doors open to the public. Selfridges' reinvigorated home of toys, opened in collaboration with FAO Schwartz, is now lacquered with interactivity, housing a flexible event space and featuring the toy brand's legendary giant piano from much-loved movie, 'Big', built into the floor for the young, and young at heart alike, to dance on.
Who knows, perhaps one of the toys on display will capture the heart of another curious shopper and inspire a tale that will be told for decades to come…


Capturing the hearts of all the family, Selfridges Oxford Street is home to a historic Toys department, displaying must-have toys and gifts to inspire a world of imagination. It was its unassailable allure that led Michael Bond to embark on a trip on Christmas Eve in 1956 that was to change the course of his life, and inspire many generations more.
Speaking to the Guardian in 2014, the author said: "Although I didn't realise it at the time, my coming across a small bear when I took shelter in Selfridges' toy department one snowy Christmas Eve was just such a million-to-one chance. Had there been two bears, I might have given them a passing glance, but I could hardly ignore one bear all by itself, with Christmas coming on. He looked so forlorn."
The bear he was talking about was, of course, Paddington Bear – a fictional legend born from Selfridges Oxford Street's famous, long-standing Toys department.
Since it began trading on Europe's busiest shopping street in 1909, Selfridges has been considered one of London's foremost tourist attractions. Harry Selfridge, the creator of Selfridges, has been depicted as a pioneering talent, light years ahead of his time and credited for creating the dynamics of contemporary retailing over 100 years ago. Since inception, he was committed to entertaining customers in store through the theatre of retail, from exhibiting Bleriot's aeroplane to introducing famous authors and performers who regularly made personal appearances – all these unique to Selfridges in the era.
"It was an honour to be involved in this project and continue the legacy of Harry Selfridge and FAO Schwartz; these are the real magic moments for us, getting to be a part of creating a space that will be enjoyed by so many."

Adam Ryan, Senior Project Manager
When Selfridges enlisted ISG's UK retail team to help transform its much-loved Toys department, it was this history of interaction, imagination and theatre that it wanted its revamped space to tap into, and so it seemed perfectly befitting when it revealed that it was partnering with iconic toy brand, FAO Schwarz, on the new department.
The challenge for ISG's team? To deliver a new, interactive space and set Selfridges Oxford Street apart as the first department store in Europe to collaborate with icon, FAO Schwartz, on its in-store toy collection.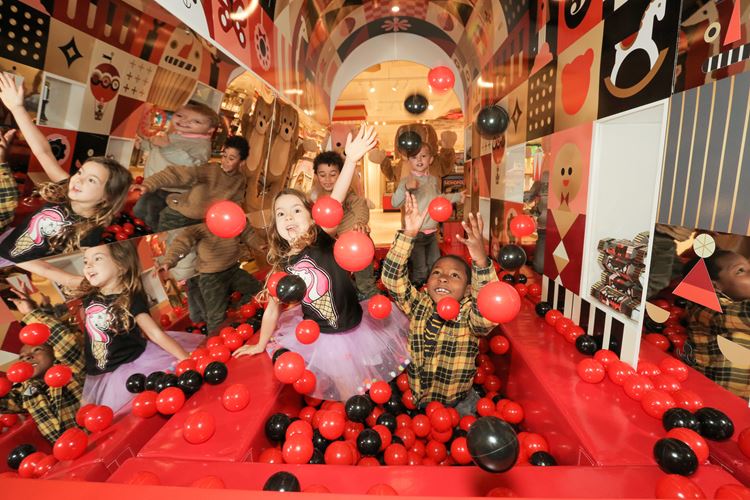 Unsurprisingly ambitious, the project saw ISG transform the Toys department into 22,000 sq ft of immersive shop and play zones for the young, and young at heart alike, in just 22 weeks. Even within time frame, the team remained adaptable, absorbing changes to the project with a proactive approach and precise execution to ensure everything was 'just so' for the highly anticipated opening.
The new world of wonderment that ISG worked with Selfridges to deliver pays homage to the visons of both Harry Selfridge and Frederick August Otto Schwarz, creating a grand sense of scale and playfulness designed to bring out a child-like wonder in people of all ages. Adam Ryan, ISG's senior project manager on the scheme, explains the logistical challenges of working in a live retail environment and the importance of ensuring the magic of shoppers' visits is uninterrupted – noting that a reliable supply chain was key in getting the project over the line in a short time period.
"It was no mean feat for the team, who worked to deliver and install the oversized display units in the form of giant toys to the fourth floor while Selfridges continued to trade," he says. "The team and our dependable supply chain partners worked seamlessly above a live customer escalator on a scaffold crash deck, which we'd decorated and wrapped in graphics to ensure no scaffolding was visible to visitors."
Having worked closely with Selfridges Oxford Street several times before, the ISG team was able to apply that experience and add value to the challenge and overall result, explains Adam.
"The team has a proud, long-standing relationship with Selfridges, bringing deep understanding and experience of working in live environments – being vigilant, avoiding disruption and upholding the highest safety standards is part of our 'everyday', meaning our partners feel assured in continuing theirs."
"It was no mean feat for the team, who worked to deliver and install the oversized display units in the form of giant toys to the fourth floor while Selfridges continued to trade."

Adam Ryan, Senior Project Manager
The new look includes touch and play discovery zones, and some of the key features on display include the well-known clock tower, the big piano made famous by the classic movie 'Big', and FAO Schwartz's newest icon, the rocket ship. Adam took his own family along for the grand opening, and expressed how he felt seeing the department come to life.
"It was an honour to be involved in this project and continue the legacy of Harry Selfridge and FAO Schwartz; these are the real magic moments for us, getting to be a part of creating a space that will be enjoyed by so many. I felt immense pride when I took my own family along, watching the excitement fill their faces was a moment I'll cherish – as I'm sure they will too."
As we know, Selfridges Oxford Street is the birthplace of Paddington and the home of many more family favourites – and who knows, perhaps one of the toys on display will capture the heart of another curious shopper and inspire a tale that will be told for decades to come…