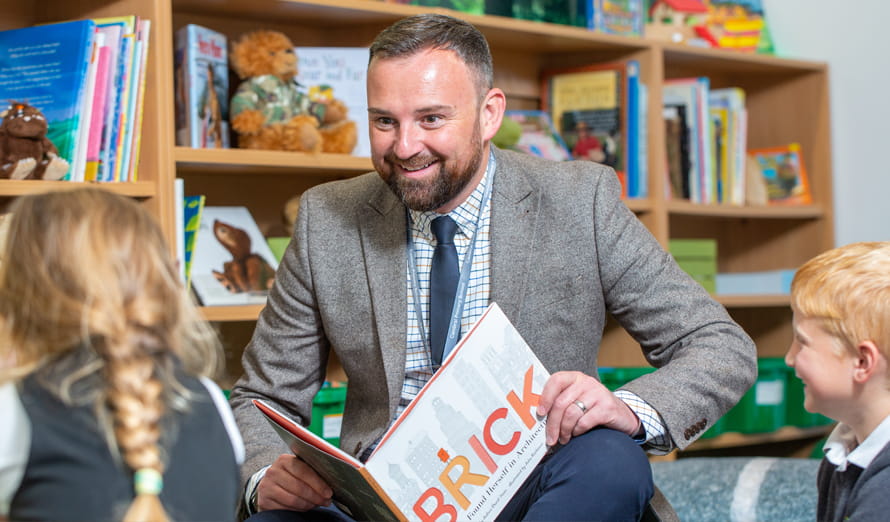 We all have that teacher who sticks out in our memory. The teacher who viewed the world that little bit differently, who inspired us to learn and captured our imagination.
In the not-too-distant future, Mark might just be that teacher for the children at Cambrai Primary School in Catterick. It's a brand-new school in the heart of North Yorkshire with a sense of community running through its veins, where Mark, as executive headteacher, lives his passion every day – teaching local children and helping to build a legacy in the area.
Mark's not the only person with a vested interest in the school; it's also a learning environment its children are truly invested in. As ISG brought Cambrai to life, a school which will help shape the lives of over 400 local children, the team made sure its pupils had a starring role in creating their new home – even arranging for them to bury a time capsule within the building filled with their messages for future generations to discover.
For Mark, a passion for education led to his dream career as a headteacher. For the children at Cambrai, who knows where the future will take them.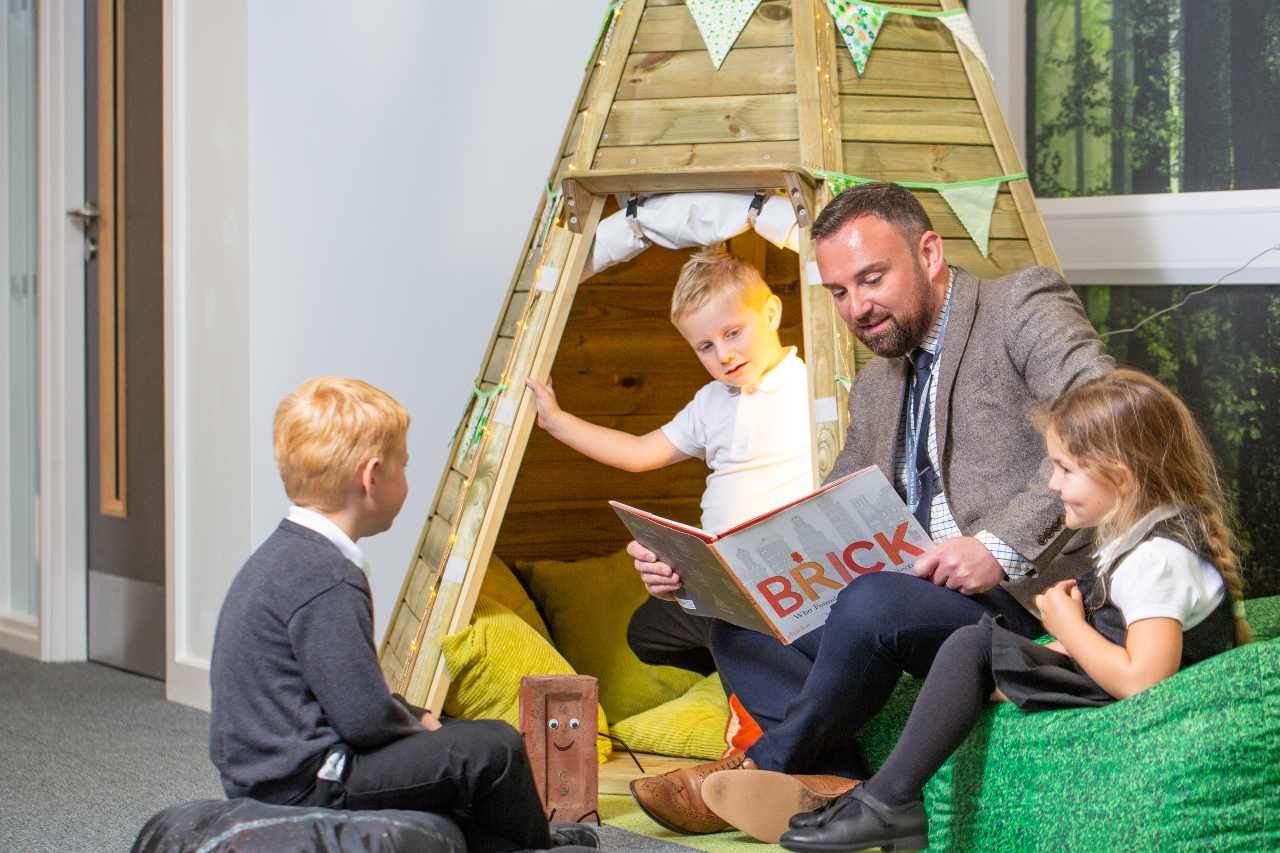 Cambrai Primary School executive headteacher, Mark, hails from Durham. Despite most of his family holding deep roots in the construction industry, he had his sights set firmly on education.
Achievements have been grand since he started teaching: Mark helped transform a school with a decade of Ofsted struggles into one of the first schools in the UK to be rated 'outstanding' for its early years provision – in just two years at the helm – and even became a headteacher aged just 32.
"I was a young headteacher, full of energy and ideas – I hope I haven't lost that," he reminisces. "Being a headteacher encompasses so many roles that it never gets boring. I certainly feel as excited today about the opportunities which I try and create for my children as I did then."
The Ofsted (Office for Standards in Education, Children's Services and Skills) turnaround is in Mark's top two achievements to date; the other he sees as his work as executive headteacher of Cambrai Primary School – a brand-new school in Catterick, North Yorkshire, delivered by ISG's UK construction team as part of the Department for Education (DfE) framework.
Mark has been integral to Cambrai since the very beginning, having joined Lingfield Education Trust in 2018, and understands the value the new school will bring to the Catterick community. Engagement with the school was led by ISG's project manager, Steve Laughton – gold medal winner in the category of Primary Education at the CIOB's Construction Manager of the Year Awards in 2019– who helped build strong relationships and was keen to ensure the local community was involved as the school blossomed.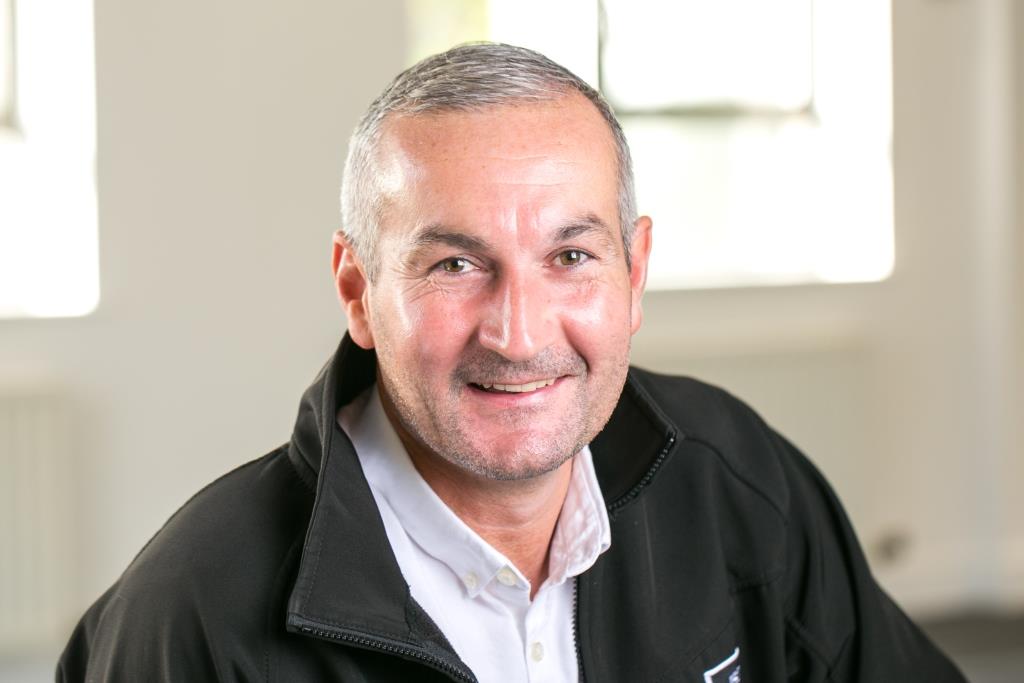 "It was much needed in the community," says Steve (pictured above). "We wanted to involve people from the local area as much as we could. The children, parents and teachers were all excited to play a part – it gives them a legacy to treasure."
"The children and staff always welcomed me with a smile," he continues. "It was a pleasure taking them on the journey with us, as their new school developed from a dingy basement-like building into a bright and airy learning environment."
No text in field]
"If we asked, we got it. Nothing was too much trouble. The team was brilliant and the close relationship with Steve made the project. When he left at the end, it felt like Cambrai had lost one of its founding team!"

Mark Dent
As the children watched their new school come to life from temporary classrooms, the team regularly took them around the site, involving them in building outdoor furniture and talking them through the construction process. The team even arranged for the children to bury a time capsule within the structure of the new school, filled with their messages for future generations to discover.
"The children were always at the forefront of the project, which was the most important thing for us," shares Mark. "They were welcomed to site regularly to see their school progress, and Steve visited our temporary school to build dens and say hello."
That was until the COVID-19 pandemic put the country into lockdown. "It was an extremely stressful time," remembers Steve. "Getting to grips with a new way of working was a real challenge."
Communication was key across the board as the challenges associated with a 'new normal' continued to arise, explains Steve: "Mark and I had regular discussions about his aspirations for the school, which was even more important during lockdown. We worked towards the end goal by sharing similar projects and lessons learned with the Cambrai team. We of course made sure we kept the children in the loop, sending them updates from their new school as it developed."
The end result is a warm learning environment for the Cambrai family to flourish in. The new school boasts a range of brand-new facilities to enhance learning, including a large hall for collective events and assemblies; a dedicated space for technology, including cookery and construction activities; a library with a host of books to encourage reading and capture the children's imagination; and state-of-the-art ICT facilities.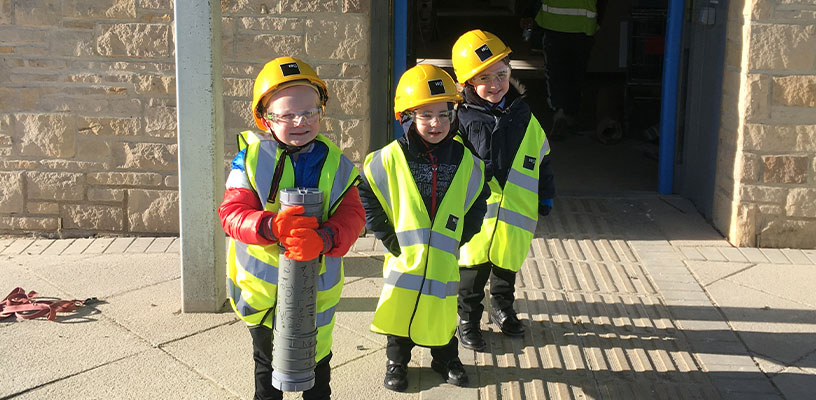 Large classrooms, complete with break-out spaces, are on hand for each year group, and expansive outdoor areas, including a school field, woodland area, sports pitch and dedicated playgrounds have been created for all ages to enjoy.
"If we asked, we got it," says Mark of Cambrai's relationship with ISG. "Nothing was too much trouble. The team was brilliant and the close relationship with Steve made the project. When he left at the end, it felt like Cambrai had lost one of its founding team!"
"We wanted to involve people from the local area as much as we could. The children, parents and teachers were all excited to play a part – it gives them a legacy to treasure."

Steve Laughton, Project Manager
The keys to Cambrai Primary School's new learning haven have now been handed over, and, with lockdown over, the school will help shape the futures of over 400 children from the Catterick community. "It's wonderful to see life breathed back into the building, with noisy happy children," beams Mark. "As the community grows, we are well placed to welcome families as they arrive."
For Mark, it's the proudest moment of his working life. "What an honour to be involved from the start, to finally be walking through the doors with my newly formed team and excited children," he finishes. "It's the pinnacle of my career."