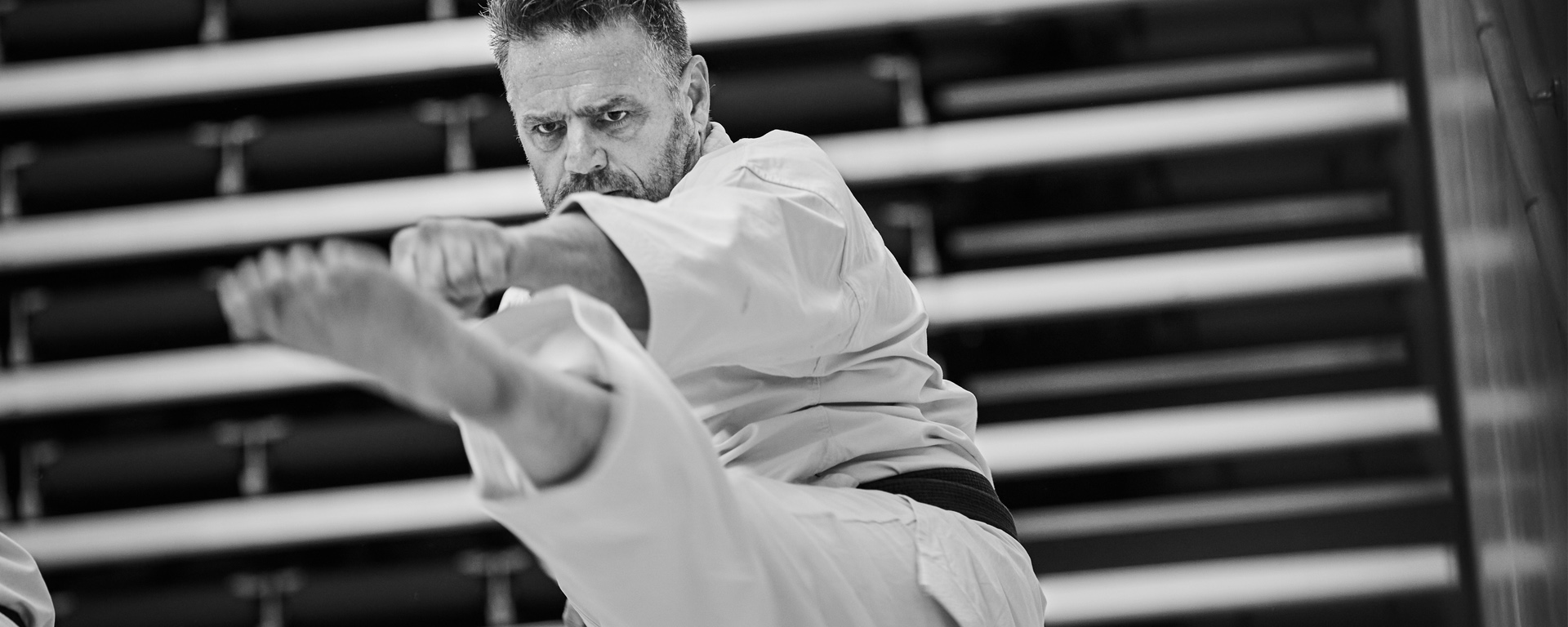 John has been practising Japanese martial arts for over 30 years. Practitioners of iaido strive to maintain a psychological state of being mentally prepared and able to react immediately, while karate seeks to instil control and humility in its students.
Both ancient philosophies are underpinned by developing the mind and character, teaching more than skill and technique alone – self-discipline, commitment and respect are fundamental to the arts, and have been instrumental in John's progression.
The principles that have defined John's martial arts story have also underscored his career as a senior technical services manager with ISG – a role which sees him guide complex projects delivered in live environments for financial heavyweights including Reed Smith, AJ Gallagher and Royal Bank of Canada. Personal reward isn't John's motivation – instead he takes pride in enabling businesses to continue their work uninterrupted, almost as if he were invisible to those using the space.
John's nurturing touch reinforces his every interaction, from his passion for building infrastructure to his care for the people and brands he works with, and he is determined to help the next generation realise their potential in pursuit of better lives and, ultimately, a better world – principles which are so integral to his beloved martial arts.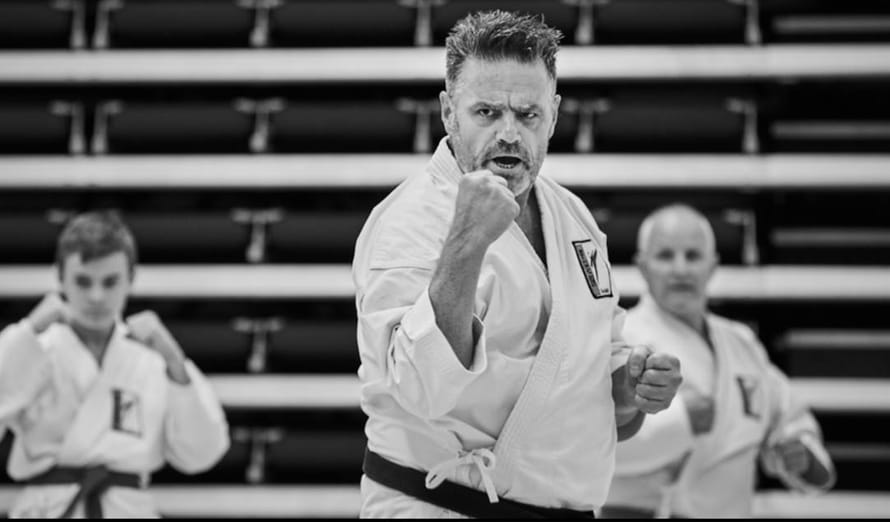 Before honing his skills in the world of engineering, John grew up wanting to be a PE teacher. Although his ambition was curtailed by a serious leg injury in his late teens, he focused on his hobby – learning and teaching martial arts – which enabled him to channel his passion for perfecting physical and mental techniques, while also teaching himself and others about the higher concepts of the historical, cultural and philosophical foundations of the arts.
It is these very teachings that John credits as the root of his professional success and enviable delivery record as a senior technical services manager at ISG. He has worked on major fit out mega-projects on some of the largest trading floors across London for some of the most reputable financial institutions including Morgan Stanley and Credit Suisse – delivering critical services such as power and air while businesses continue to trade, for which uninterrupted connectivity is essential.
"I'm a good house guest, you won't know I'm there. Ironically, in my field of work, perceived success comes from ensuring everyone can carry on their business as usual, without noticing the work you're doing."

John Lawrenson, Senior Technical Services Manager
Having never experienced a major unplanned incident in all his years of working within live, occupied environments is not a result of luck, but careful design, planning and risk management. John's tireless work ethic and discipline is attributable to his study of the arts – to work hard, push yourself and not accept failure. Relationships are also a vital component – working harmoniously with others takes mutual consideration and respect, especially when it is vital that making changes does not hinder the activities of those using the building. It takes careful relationship management, including look-ahead programmes and client-approval processes to avoid unplanned incidents.
John explains: "Although it may sound like a cliché, we are literally working within the client's front room, and I always try to think about how I would react if it were my home, and what would be the things that were important to me.
"I'm a good house guest, you won't know I'm there. Ironically, in my work, perceived success comes from ensuring everyone can carry on their business as usual, without noticing the work you're doing."
Delivering customer satisfaction and peace of mind is John's key motivator. He fondly recalls one of his greatest professional achievements in his role as commissioning manager as part of ISG's Nomura Bank project team. The project was awarded one of ISG's highest internal quality scores ever recorded, due in large part to the implementation of a 300% commissioning and witnessing regime endorsing each of the mechanical, electrical and plumbing (MEP) systems, which at the time was unheard of and beyond industry standard. However, he understood the importance of this element of the project and was determined to surpass expectations, going above and beyond to ensure that the documentation to support the commissioning and witnessing undertaken gave the client complete assurance with regard to compliance, as well as the appropriate tools to utilise systems to the optimum.
John firmly believes the key to delivering complete peace of mind is having the right personnel in place with the right level of experience and commitment, combined with a focus on planning and communication – ultimately, it's about always being prepared. This goes beyond simply 'what are we going to be doing and when?', to 'how does it impact the resident occupiers, and what strategies have we got in place should anything not go to plan?'
John's desire to continue learning, and share knowledge and teaching with others, has led him to mentorship roles in both his professional and personal lives. In his professional life he's acutely aware that no success would be possible without the wider team, so he's dedicated to creating an environment where people can thrive, and to passing on his skill set for the next generation to benefit from too.
And when John isn't working on critical infrastructure projects, he takes the opportunity to further his pursuit of martial arts. He supports his local karate club, Te-Ashi-Do Karate in Essex, and the sensei, by teaching students, taking enjoyment from passing the baton and helping others master the skills that may help them fulfil their life's ambitions and build better lives – and in doing so, contributing to a better world.