Procurement Route

Traditional

Quantity Surveyor

Thomson Bethune

Value

£1.6 million

Form Of Contract

JCT/ SBCC Standard Building Contract With Quantities 2011

Project Manager

Blyth and Blyth

Structural Engineer

Blyth and Blyth

Area

5,855 sq ft

Architect

Blyth and Blyth

ME Engineer

Blyth and Blyth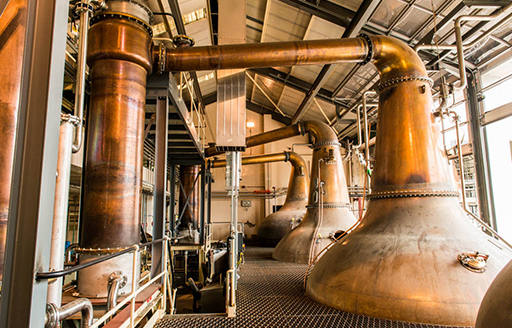 Introduction
The Linkwood distillery was originally established in the first half of the 19th century. It produces single malt whisky used in well-established blended whiskies. The customer commissioned ISG to undertake a series of works to increase the production capacity onsite, including a new extension for a mash tun room and still house.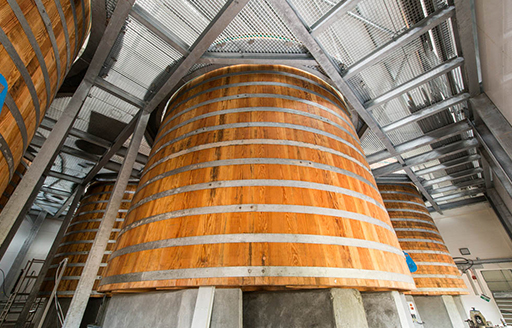 What we did
A reduced level dig enabled the construction of pad and strip foundations to form a base for the frame of the new mash tun room and still house. The new building has a steel frame structure with a mix of composite cladding and curtain walling, stone piers and render block work panels. Four timber washbacks and two copper stills were installed during phase one.
Phase two saw the demolition of the existing facilities to allow another section of the new room and still house to be constructed. Two further timber washbacks were installed, and a liquid storage facility was also created.
Making it happen
As the site is bonded, security was installed around the perimeter to comply with HMRC regulations.
The site remained in production during phase one. Further phases were timed to coincide with the distilleries annual shut down. A new housing estate was situated behind the distillery and residents were kept up to date with newsletters and issued resident satisfaction questionnaires.
Complex process equipment, such as the stills, were installed by the customer's specialist sub-contractor. Constant liaison ensured that the installation ran smoothly and that ISG was able to fulfil its obligation as principal contractor.