Customer

Ministry of Justice

Completion Date

March 2014

Quantity Surveyor

WTP Partnership

Form Of Contract

PPC2000

Project Manager

Jacobs Project Management

Structural Engineer

Bland Swift (for ISG)

Area

16,000 sq ft

Program Duration

10 weeks

ME Engineer

Imtech (for Jackson Coulson)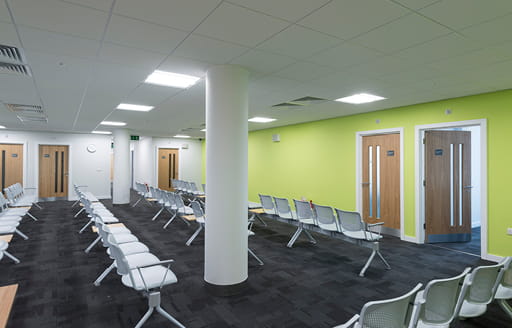 Introduction
ISG successfully handed over a purpose-built Coroner's Court facility for the Hillsborough Inquests in Warrington, two weeks ahead of schedule, under budget and with zero defects. Procured via the Ministry of Justice's Strategic Alliance Construction Framework, the project has created one of Europe's largest courtroom facilities.
The new Inquests looked into the deaths of 96 people as a result of the 1989 Hillsborough Stadium disaster and commenced on 31 March 2014.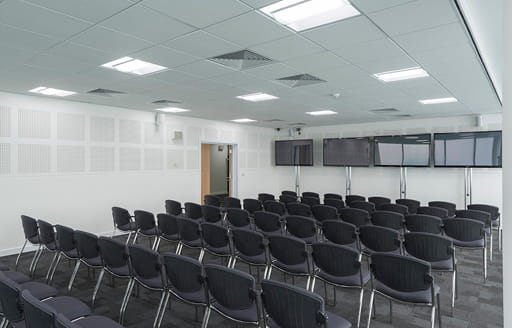 The project
By adopting lean construction methodologies and through extensive customer, stakeholder and supply chain collaboration, together with a 24/7 working week, ISG reduced the overall construction period to ten weeks, enabling a pre-inquest hearing to be held at the new facility.
To minimise waste and reduce cost, ISG re-used the existing raised floor and ceiling tiles and various mechanical and electrical elements, which were stored and reinstated during the fit out. The MoJ was also granted early access to install the complex IT infrastructure supporting the Inquests, providing live streaming of the proceedings to the on-site court annex and to a venue in Liverpool.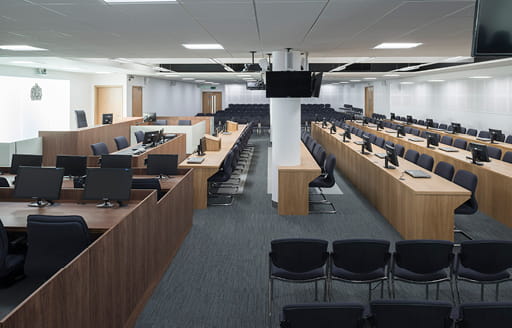 Added value
The fast-track scheme saw ISG transform a ground floor open plan office shell at Birchwood Business Park into a high-specification, temporary court facility including a courtroom with seating for 286 members of the public and 92 advocates. The court facility also incorporates 14 confidential consultation rooms, a public waiting area with a seating capacity of 72, along with a court annex featuring an additional 99 seats.
ISG installed new toilet facilities, accommodation for the Coroner and Jury, formed a new secure entrance and exit to the building, constructed a communications room, and a range of ancillary office and administration space. ISG also upgraded the Mechanical & Electrical infrastructure, introduced data cabling and installed two large air-handling units to enhance temperature control in the courtroom and public areas.