Customer

Derwent London

Procurement Route

Two stage D&B

Completion Date

July 2018

Quantity Surveyor

Aecom

Form Of Contract

JCT Standard 2011

Project Manager

Blackburn & Co.

Structural Engineer

Elliot Wood

Area

270,000 sq ft

Architect

Fletcher Priest

ME Engineer

NDY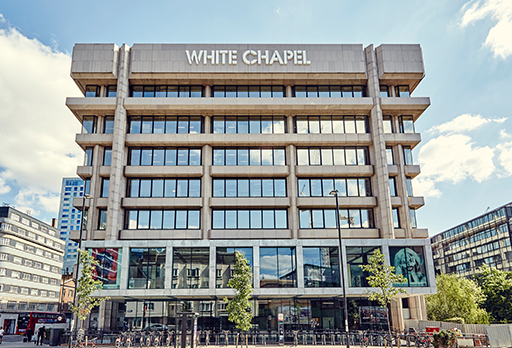 Introduction
The White Chapel Building was part of a two phased approach, with phase one completed in 2016 and phase two in 2018. The building, which is part of client Derwent London's portfolio saw us work closely in phase two with both Derwent London and the new tenant, Fotografiska which enabled the team to complete the scheme in line with the tenant's vision and timeframe.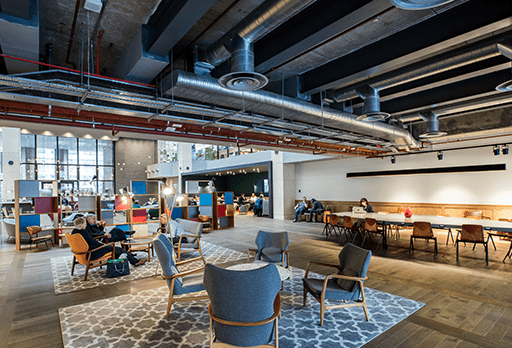 What we did
Phase one began in 2015 with the works including the strip out and refurbishment of floors one to seven, a full redevelopment of the ground floor, in addition to the creation of a new impressive entrance.
Phase two works consisted of refurbishing and extending the lower floors of the building, along with remodelling the external staircase and public walkway. Installations of a new external structure, unique galvanised cladding, height glazed screen and new lifts were also part of scheme.
Within seven months of completion of phase one, the building was fully let with new tenants including GDS, Wilmington, Perkins+Will and Reddie & Grose, whilst phase two was pre-let in its entirety to Fotografiska and operates as the London School of Photography.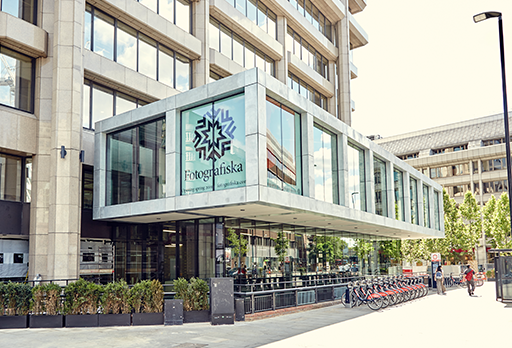 Making it happen
Across both phases the team worked closely with Transport for London (TfL) due to the proximity of the Aldgate and Aldgate East underground stations, ensuring that there was no disruption to the underground network. The team also had to coordinate the external work of the project around the laying of a new cycle superhighway outside the building, which was given priority access. By building a strong working relationship with TfL helped ensure an effective delivery. Phase two of the project required a temporary road closure, although the team were able to complete this with minimal disruption across two weekend periods.


Minimising disruption to tenants was of paramount importance to our client and a key element of the project's resulting success. Although working in a live environment did present challenges as the higher floors were already occupied, the project team overcame this by holding weekly meetings with the tenants to keep them up to date on all works and developments.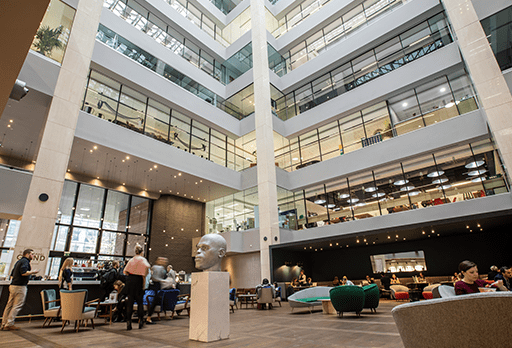 Making a difference
To support our commitment to social value, this project saw us employ four apprentices across a total of 38 weeks, whilst also providing 'traineeships' and work experience placements to two young people. On the apprenticeships, we had two electricians, a joiner and a construction operations and civil engineer. By providing skills and employment opportunities for our local communities also helps us to promote the wide variety of careers in construction.