ISG delivers largest coworking space in Singapore for The Great Room
ISG has successfully completed premium coworking space operator, The Great Room's fifth and largest coworking location in Singapore. Occupying the sixth to eight floor of the newly developed 19-storey Afro-Asia Building on Robinson road, the 37,000 sq ft space houses dedicated offices, hot desks, on-demand hot offices and private meeting rooms. Known for their sophisticated hospitality-styled coworking spaces ahead of office trends, The Great Room is recognised as one of Asia's fastest growing coworking operators, with seven locations in Singapore, Bangkok and Hong Kong.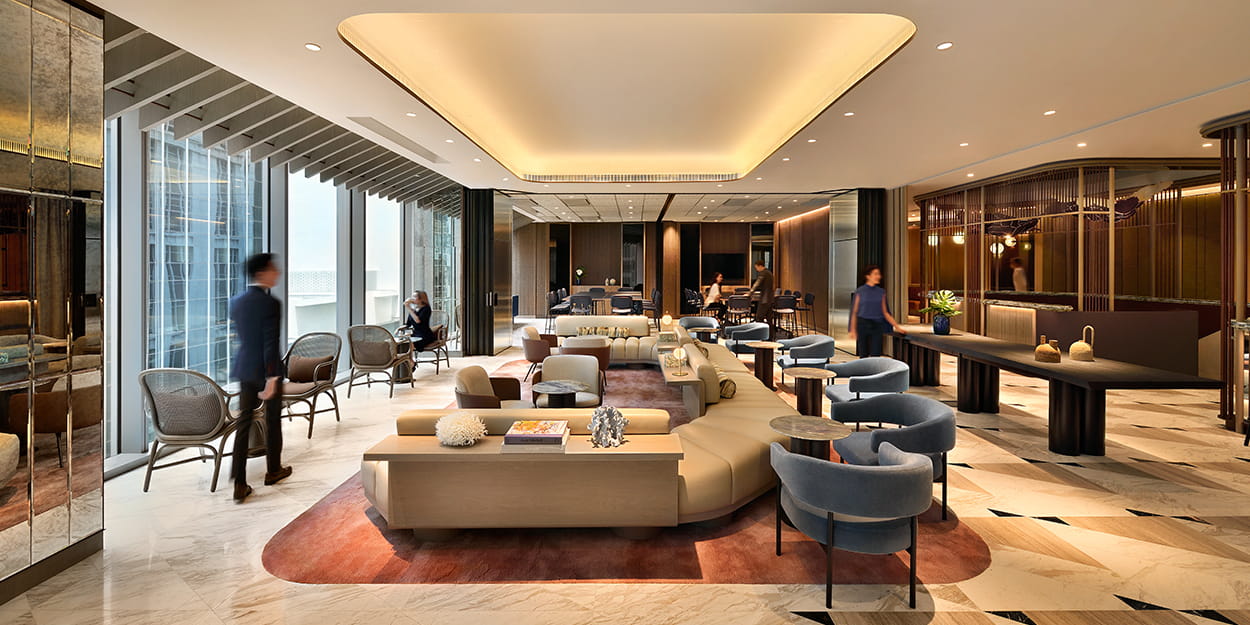 Designed by award-winning Hong Kong-based interior designer Joyce Wang, The Great Room, Afro-Asia was envisioned to be a treetop sanctuary in heart of the Singapore's bustling central business district. Organic lines and raw-edged timber tables compliment the stencil art ceiling, special texture paint, and antique mirror cladded walls – creating a polished work and social space with art deco influences and a touch of luxury.
ISG delivered high specification fit out works, creating a strong and definitive understructure for the bespoke interiors across three interconnecting levels. The full scope of works includes the installation of a custom-built internal staircase, interior finishes, slab demolition, custom joinery, and mechanical, electrical and plumbing (MEP) works.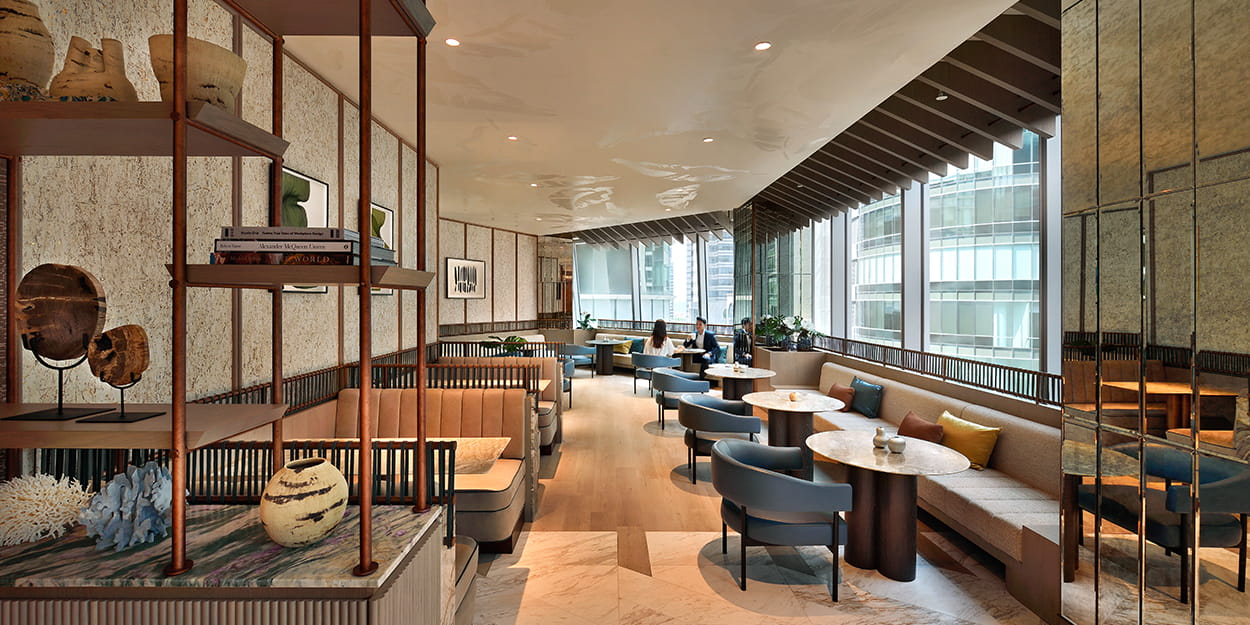 Catering to the needs of today's modern workforce
The Great Room, Afro-Asia is designed to transform in tandem with the fast-changing workplace needs of today' growing businesses and professionals – now well-attuned to remote working and consider 'working from anywhere in comfort and style' as essential.
To ensure the latest smart technology is built into the space, ISG customised the mechanical and electrical infrastructure needed to safely support and install an advanced lock engineering system which generates a unique digital access key on-demand, allowing members of The Great Room to access secure, private rooms using a proprietary mobile app on their smartphones.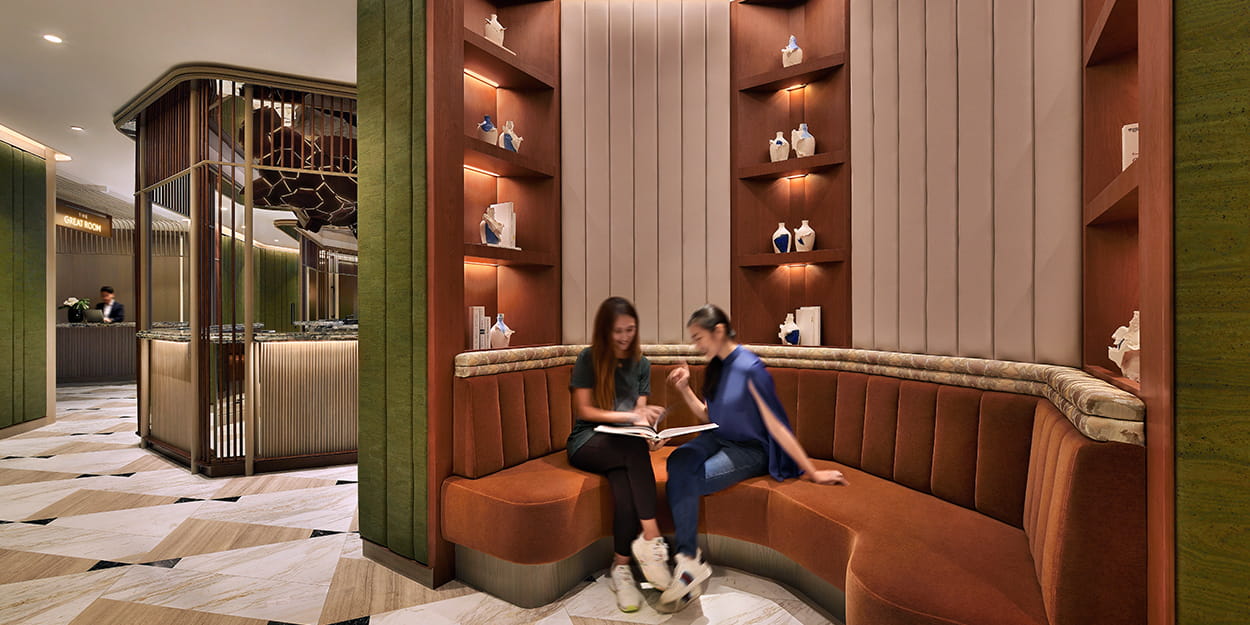 ISG's research and insight report, 'The power of place' found that 55% of Singapore professionals surveyed will consider joining another firm if they deem the workplace to be superior. Singapore respondents also rated the ability to work from home or outside the office, plenty of fresh air, and the physical workplace ability to reconfigure to need as the top three practices important to them – all characteristics present in The Great Room, Afro-Asia, where members enjoy ready access a lush sky garden and on-demand private and collaborative spaces.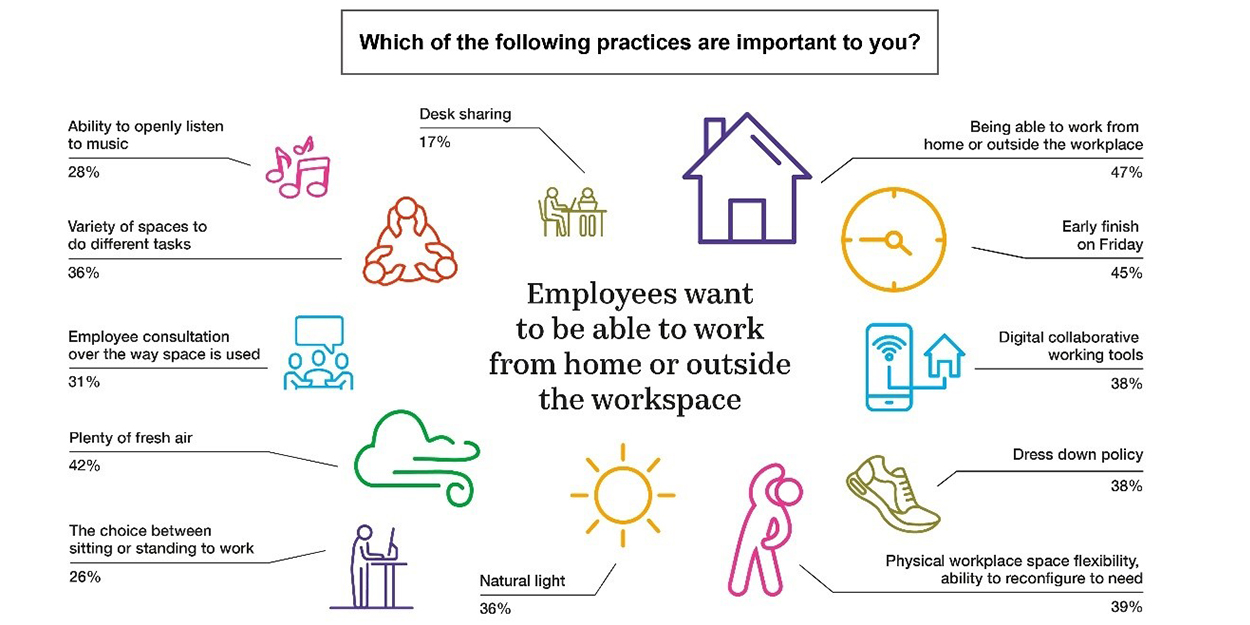 A space shaped by the local community, for the greater good
In a nod to Singapore's bourgeoning pool of local producers, Jaelle Ang, co-founder and CEO of The Great Room personally curated tiles made of marble offcuts by Hafary Holdings, and custom furniture made from Singapore mahogany by local sawmill and furniture maker, Roger & Sons. Sustainable cock wallpaper and a light installation made of recycled PET bottles were also installed atop the bespoke fit out by ISG, creating a one-of-a-kind space shaped by Singapore producers, with a focus on sustainability.
Besides having a versatile work environment, occupants of The Great Room, Afro-Asia can enjoy a holistic experience through sensory activities including yoga, coaching sessions, sound therapy and talks at a dedicated wellness room.
The new Afro-Asia building is certified LEED Platinum and Green Mark Platinum, ensuring that fit out works completed by ISG meet the stringent requirements of the US Green Building Council and the Building and Construction Authority of Singapore.
Find out more about The Great Room, Afro-Asia:
Project case study: https://www.isgltd.com/en/projects/singapore-the-great-room-afro-asia

Book a Tour: https://thegreatroom.co/coworking-spaces-singapore/afro-asia/