The unforeseen impact of COVID-19 has accelerated significant shifts in human behaviour, disrupting the landscape that businesses operate within, and presenting new challenges and opportunities that they must respond to.
With the need to improve operational efficiency as well as deliver environments that appeal to diverse, multigenerational talent pools high on the agenda for many organisations, positioning workplaces that will appeal to people, and empower them to be as productive as possible, should be as much a priority for business leaders as lease terms and running costs.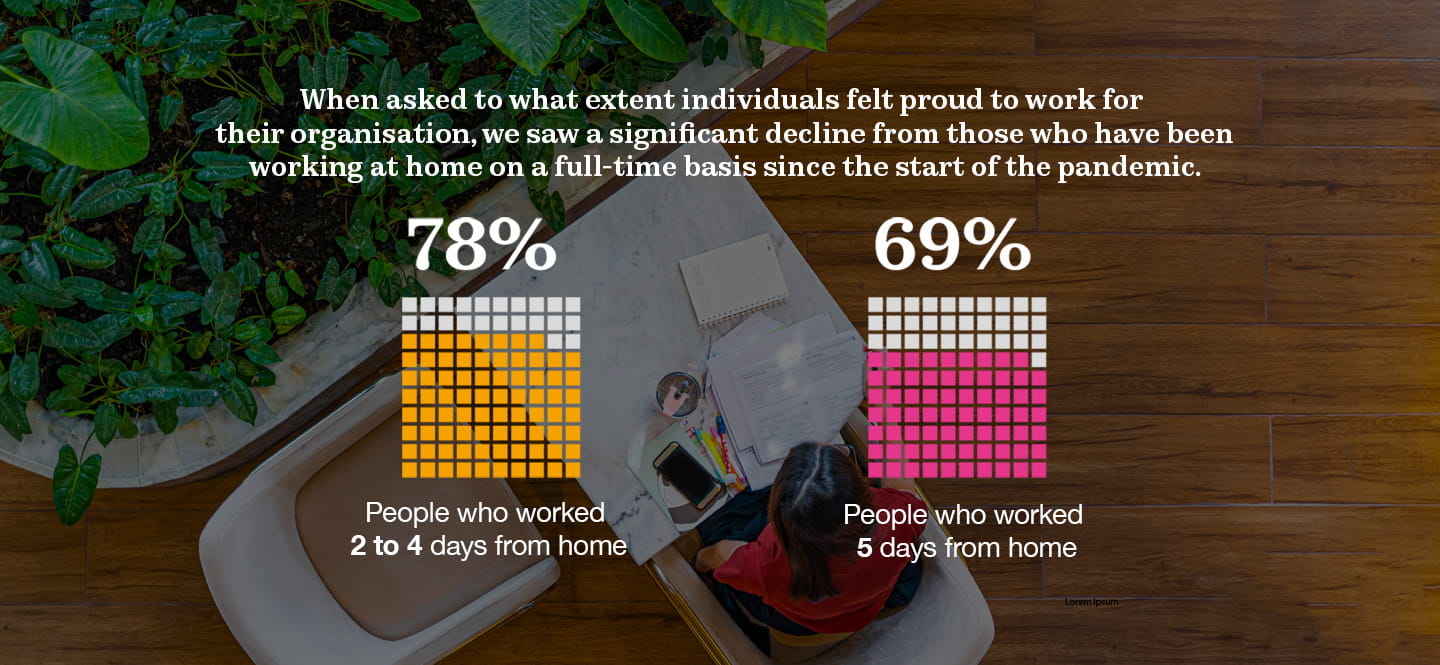 Catering for the needs of today's workforce, while remaining flexible enough to accommodate whatever the future holds, is no easy feat. For forward-thinking, agile organisations to succeed, the need for dialogue between employers and employees is more important than ever. Getting the right blend between remote working, technology and high-quality space for people addresses these issues, and could save businesses time and money, and provide a genuine competitive advantage.
It's the power of place, and to better understand it, we asked the most-important people what they think – those who use the spaces each and every day.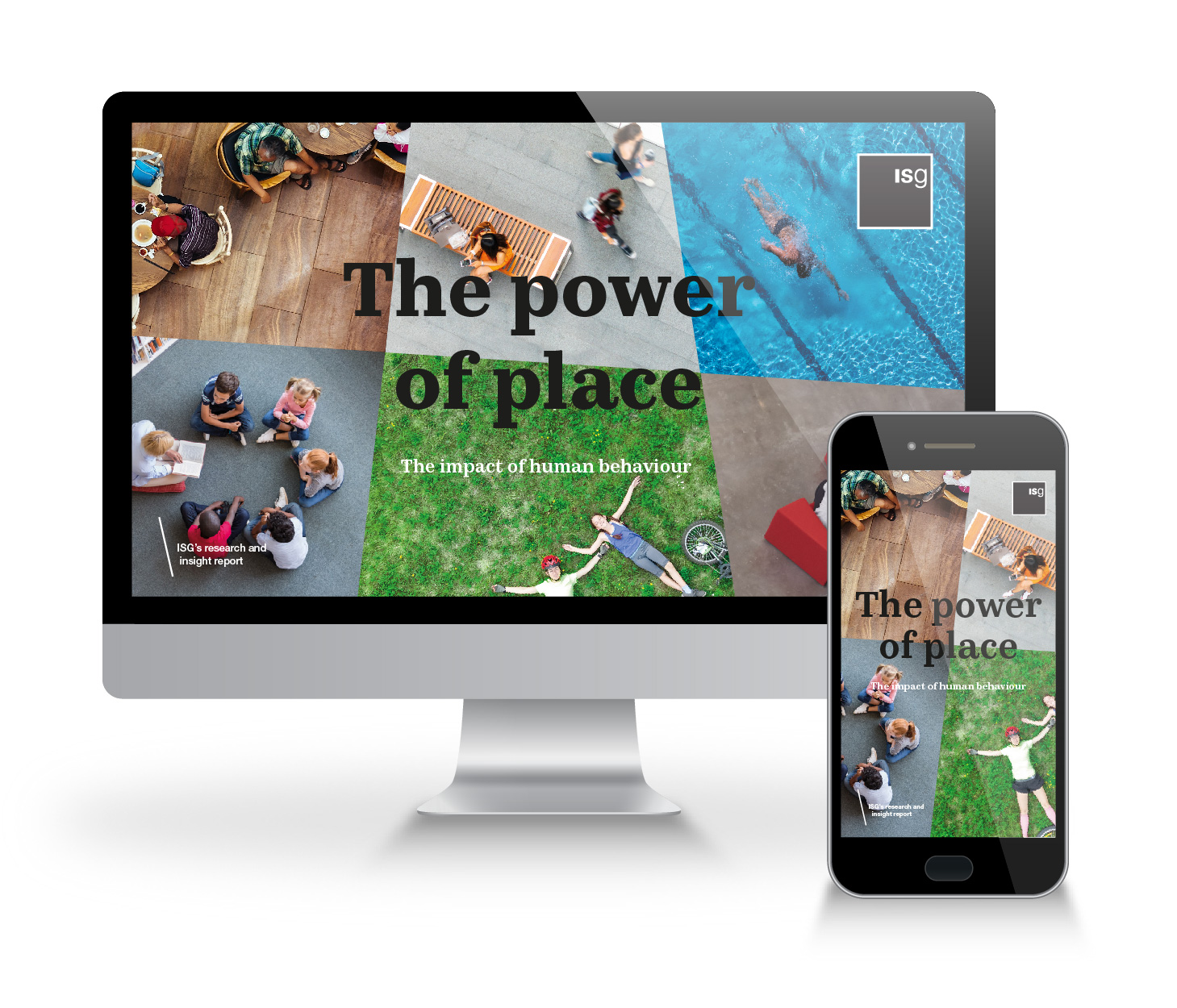 Please complete the form below to download the report
'The impact of human behaviour on workplace' webinar
On 18 November we held a webinar 'The impact of human behaviour' on workplace. What does it mean for businesses and their people in the new era?' to discuss the key survey findings, and how businesses, placemakers and the construction industry can work together to deliver places where organisations, their people and the communities they occupy can thrive.
Our chair Richard Hubbard, chief marketing officer for ISG, was joined by an exciting panel of some of the industry's leading workplace experts including:
Lee Phillips, Managing Director, UK Fit Out, ISG
Suzannah Nichol MBE, Chief Executive, Build UK
Caroline Pontifex, Director - Workplace Experience, KKS Savills
Phil Hobbins, Workplace Construction Projects Director, BT
If you missed the live event, the full ISG Smart Series webinar is available to watch below.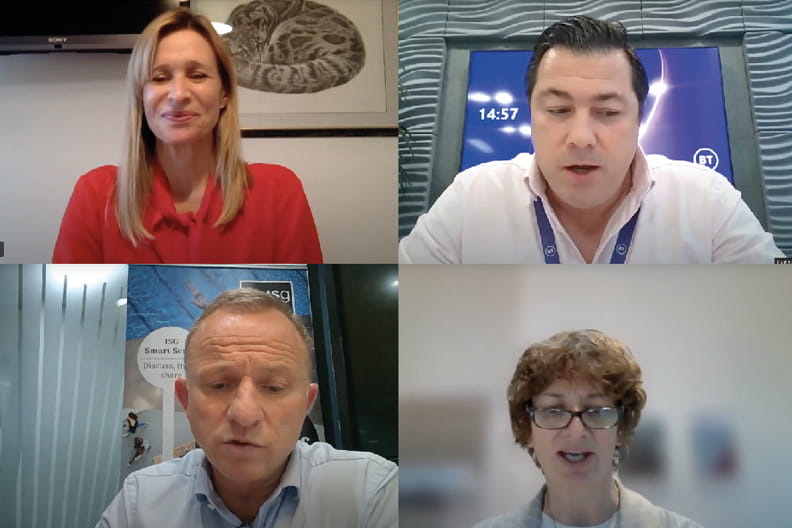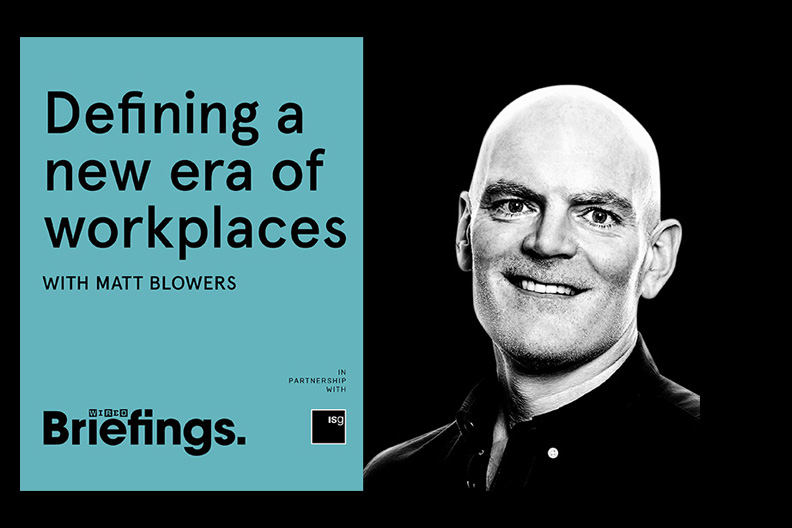 "The post-pandemic workplace needs to nurture a safe culture and flexible space where people feel emotionally connected to an employer's brand and values through its design and functionality – and the right technology."
Matt Blowers, Chief Operating Officer, Fit Out, ISG