As an active member of the Construction Innovation Hub (CIH), we offer a full suite of modern methods of construction solutions across our sectors. Construction is changing – a platform approach to design for manufacture and assembly has an important role in shaping our industry, and as an Integrator on CIH's Platform Design Programme, we're driving this change.
With recognition around the value of modern methods of construction (MMC) continuing to gain momentum, we have cemented our role as an integrator of innovation and best practice. Smart practices and methodologies are transforming the speed, quality and environmental performance of our buildings.
"Modern Methods of Construction (MMC) solutions have an increasingly important role in the future of our industry, and we are working alongside a number of partners to drive adoption and implementation across ISG and beyond. MMC covers a broad spectrum of innovative construction techniques as we strive to work more effectively, and achieve more while using less. We have brought together our supply chain, designers, consultants, manufacturers and customers to help develop smarter construction practices and methodologies."

Zoe Price, UK Construction chief operating officer, ISG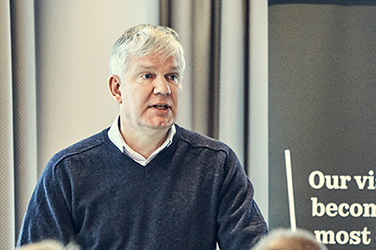 Predicting the future during the unpredictable
Bart Korink, Chief Operating Officer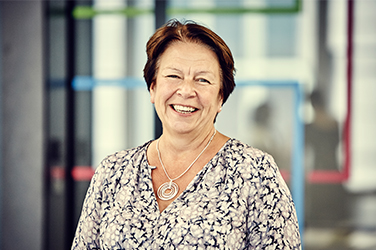 The changing language of construction
Debbie Hobbs, Group Director - Sustainable Business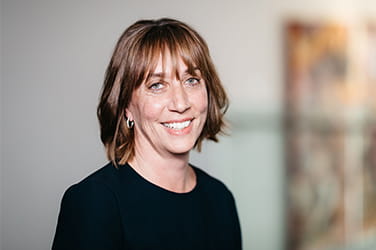 What does P-DfMA mean to you?
Zoe Price, Chief Operating Officer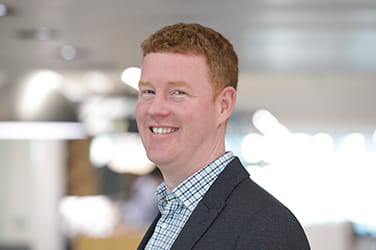 What's horology got to do with it?
Peter Kelly, Group Director of Sustainable Operations
What does ISG offer?
Reaching optimum operational efficiency is a universal goal that underpins better outcomes for us all – increasing productivity, supporting and promoting innovation, and pushing the boundaries of possibility. We consistently challenge convention in pursuit of improved results for our customers, and we're leading a radical transformation in how we deliver the built assets that support our communities and economic prosperity.
Collaboration lies at the heart of this radical step change, and our approach in bringing together competitive organisations to work towards a common goal has resulted in the adoption of our standard component design principles for classrooms, which the Department for Education (DfE) is now rolling out across its vast estate.
Demystifying the often-complex world of Design for Manufacture and Assembly (P-DfMA) is our specialty, and we're experts in guiding and supporting customers through our optimised building approach.
Platform Design
We are committed to our role as an 'Integrator' on the Construction Innovation Hub's (CIH) Platform Design Programme.
CIH brings together world-class expertise from the Building Research Establishment (BRE), Manufacturing Technology Centre (MTC) and Centre for Digital Built Britain (CDBB) to transform the UK construction industry for the better.
The Hub is developing solutions that will help lead the transformation of the sector, pioneering ways in which buildings and infrastructure are procured, designed, delivered and operated – it is also taking responsibility for delivering market-ready products and processes that will shape our future built environment, while ensuring safety, quality and value.
The Platform Design Programme is helping create new solutions for multiple projects and sectors. As an 'Integrator', we are working with CIH to identify, refine and develop ground-breaking solutions for deployment at scale.
P-DfMA Supply Chain Market Research
We are developing a data-driven P-DfMA approach, and want to hear from our current supply chain partners and those interested in working with us. If you share our passion for operational efficiency, focus on net zero targets and are seeking a smarter, more innovative delivery partner, please complete our short P-DfMA supply chain market research survey.
Your feedback will help us better understand capacity and capability in Singapore, and support your consideration for future opportunities across our business.
Please note that the information you provide is strictly confidential and will not be shared with any 3rd party organisations. The data we request and collate will strictly be used for ISG's use to support the justification of supplier choice on bid and project opportunities.
"Our understanding and practical implementation of MMC and P-DfMA ensures we can support clients through this optimised building approach, helping them achieve their net zero carbon targets before 2050."

Zoe Price, UK Construction chief operating officer, ISG