Customer

Superdry

Completion Date

September 2016

Value

€400,000

Project Manager

Lee Patten

Area

520 sq m

Program Duration

6 weeks

Architect

Buro Gruschwitz

ME Engineer

Hilgers, Plantech
Introduction
The Superdry brand belongs to the British retail clothing chain SuperGroup plc and has been rapidly developing into global lifestyle brand. Founded in 2003, Superdry impresses with innovative, high-quality quality and affordable clothing in both men's and women's fashion, as well as in special collections. ISG successfully delivered the new store for the vintage brand in the Q6/Q7 shopping center, located in the city centre of Mannheim.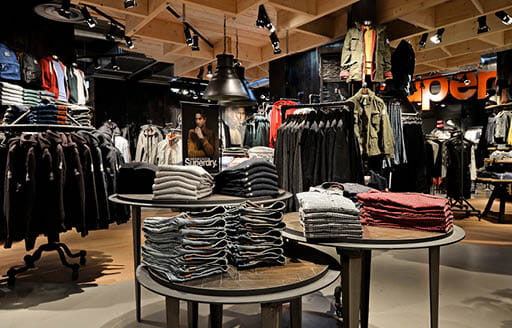 Project
ISG was commissioned for the fit out of the 520 sq m store, including the building technology services, and acted as the central contact for the trades onsite. Many materials, including railway planks, were imported from the UK. To emphasise Superdry's "rough character" brand image, ISG installed massive steel beams, logs and brick elements. In addition to a concrete look, the coloured logo-lettering on the façade and store interior mirror the labelling of the clothing products.
Added Value
The Q6/Q7 center offers an exceptional concept and resembles an inner city oasis. The shopping experience includes regional gastronomy, modern residential units, a 4-star hotel and fitness facilities. The store concept implemented by ISG fits into Superdry's unique feel-good atmosphere and expresses the brand's authenticity.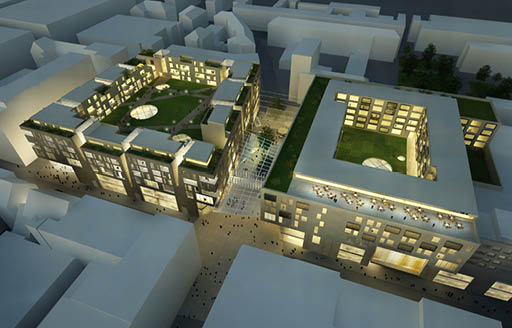 Challenge
Access routes to and from the construction site were partially blocked due to road works. Thanks to close cooperation with the center's management team, ISG was able to complete the Superdry store ahead of schedule.