Values
Our core values are at the heart of what we do and how we do it. They reflect our bold ambitions and drive us every day by inspiring our teams to deliver high quality, innovative work.
Values and Culture
Team spirit and recognition
For us, the team concept is paramount, because we believe that you can only master challenges and inspire customers as a strong team. We give our people the opportunities and confidence to flourish, to take on responsibility and grow together with us. We place great value on openness, a flat structure and a communicative environment in which every member of the team can contribute their own ideas and initiate discussions – regardless of title or position.

At the same time, we expect and appreciate commitment and flexibility. We see the achievements of our people and value a culture of recognition, appreciation and reward. Our annual Value Awards events honour the outstanding achievements of our people who live and breathe our values every day.

Work-life balance and shared experiences
We know how important a healthy work-life balance is for our people – that's why we offer flexibility and mobile working so you can optimise your working hours and concentrate on your work.

We also have a lot to offer outside the office. After-work events and team evenings are a great opportunity to partake in anything from a ski trip to a games evening, or a visit to a bar. Our big events are a highlight of our year: our end-of-year events and sports activities are a great opportunity for people from different offices and regions to join together and celebrate.
Diversity and inclusion
We care deeply about diversity and inclusion in the workplace, and we work hard to make sure that, whatever your background, you'll feel empowered and accepted at ISG. We believe our individual differences are what make us who we are, and we're committed to supporting equal opportunities in employment while opposing all forms of unlawful or unfair discrimination. Why? Because our ability to innovate, challenge conventions and develop bold new solutions depends on embracing different opinions and welcoming new perspectives.

At ISG, you will have the opportunity to work in global teams made up of different talents and experiences. We work across borders and cultures and learn from many different perspectives to achieve the best possible results. We're proud of our dynamic workforce, and will continue to recruit people from a variety of backgrounds, cultures and beliefs into our business. Because we know that diverse organisations perform better.

Sustainability
Protecting the planet is no longer a choice, but an obligation.
We drive revolutionary change in our industry, promoting the sustainability agenda through our business operations, and supporting our clients to achieve their sustainability goals. We want to create a place where our people can thrive in our business, deliver performance we can be proud of, support communities who are better for knowing us, and ensure environments are both protected and enhanced. With the steps we are taking as a business to commit to a sustainable future, we are dedicated to ensuring that we accelerate this change as soon as we can, incorporating environmental, social and governance (ESG) criteria in all our projects, creating high-quality, sustainable spaces, and applying social responsibility in our relationships with our people, suppliers, contractors, and the communities in which we operate.

"The aim shouldn't be to minimise damage to the environment, but to ensure that every action we take leaves a net gain society."

Debbie Hobbs, Group Director: Sustainable Business
Health and wellbeing
At ISG, one of our core values is 'Always Care' and to us, this doesn't just mean caring for our customers. It means caring for our people and the communities we work in, too. By using our expertise and resources to support our people and our market presence to benefit our local and global communities, we help to create a world where everyone can flourish.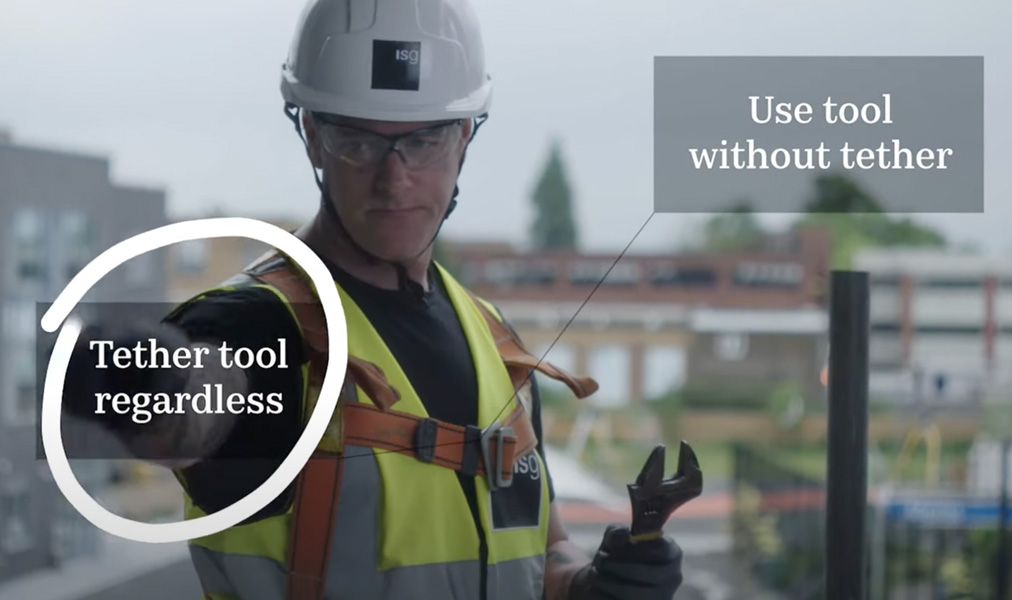 Caring for our people
Caring for the health and wellbeing of our people is essential to our business success. That's why we developed our 'Choose safe. Choose health' programme, which makes sure we put health and safety at the top of our agenda in every project, every day.
'Choose safe. Choose health' goes beyond the typical approach to physical safety on sites. We realised that health issues are far more dangerous than safety issues on site, so it puts a greater emphasis on physical, mental and emotional health, while still aiming to reduce accidents. How? By linking health and safety to the choices all of us make every day. So, across our worldwide business, the programme empowers our people to advance health and safety through our actions, our words and our ideas. By engaging everyone every day, we're creating a new way of working together to keep us all safe and healthy.
At the same time, we're always reviewing our programme of health and well-being support for our people, including new approaches to mental well-being and critical incident aftercare. With our partnerships with mental health partners, organisations and initiatives worldwide, we encourage a more open dialogue on mental health.
Health and Safety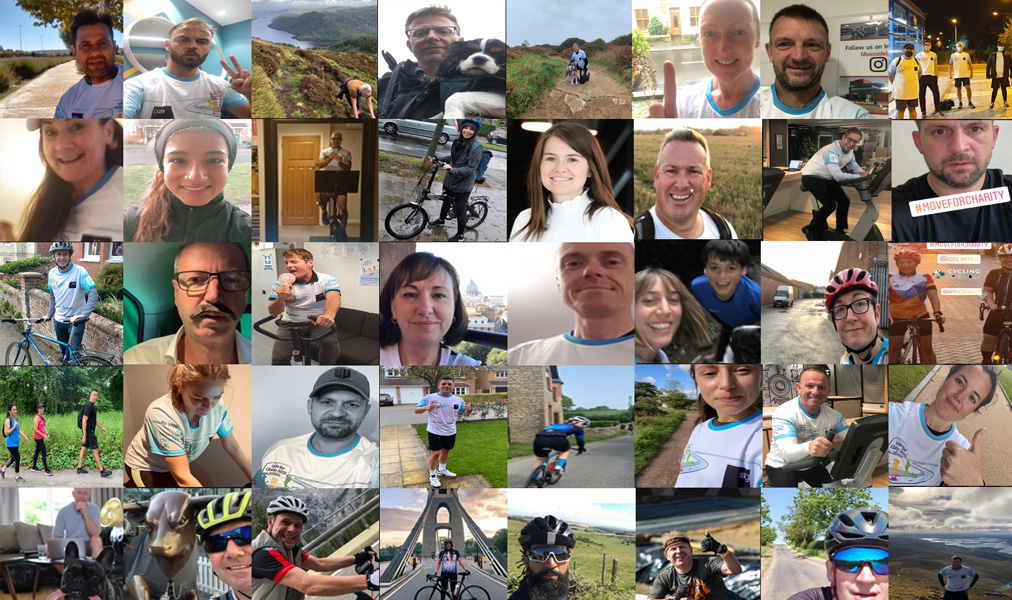 Caring for our communities
Research into mental health in the construction industry shows that up to 57% of construction employees have experienced mental ill health issues at work. In response, we developed relationships with several mental health charities around the world.
Through our global partnerships and initiatives, with mental health organisations, including 'Pro Mente Sana', our aim is to reduce the stigma surrounding mental health issues in our business and the wider industry. We actively support their work through our 'Move for Charity' fundraising campaign, which helps raise awareness of mental health issues and enables people to access the support they need.