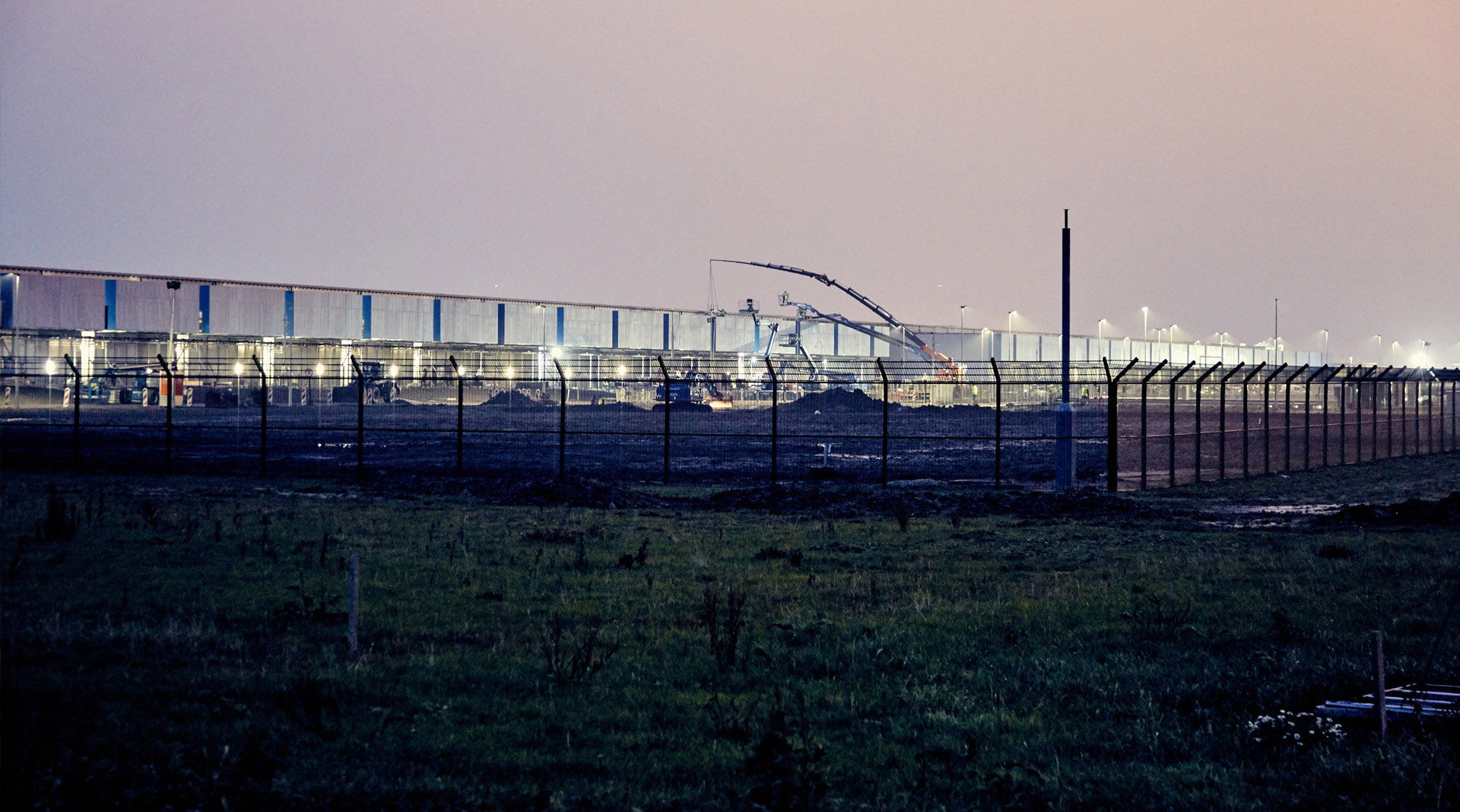 We know the spaces of tomorrow must deliver for years to come, and with an entrepreneurial spirit and collaborative culture of innovation rooted in everything we do, we're working closely with pioneering brands to shape them.
With a wealth of talent and technical cross-sector expertise, we're a partner first. It means we're there at every stage of the cycle – from land acquisition to post-occupancy – providing tailored, tangible solutions on the world's largest and most complex projects.
Our people bring regional expertise to an international offering, and our unrivalled in-house tech capability is revolutionising how spaces are put together and operated. In our DNA lies a commitment to securing legacies for the communities in which we work, and we're leading on a brighter, more sustainable future – it's what makes us unique, and why customers return.
As leaders in delivering high-tech, large-scale projects across Europe and Asia, we're working with the world's leading brands to shape an exciting new generation of places.
Unrivalled experience in delivering dynamic, highly engineered spaces
Some of the world's most exciting built environments are being created in today's technology-led industries. Whether it's a world-leading R&D facility, innovation hub, state-of-the-art manufacturing plant or hyperscale datacentre, their work cannot stop to accommodate ours – that's why our expert team approaches each build with agility, and what we call an 'engineering-led construction approach'.
The spaces we create will improve technologies and lives for years to come, and that makes us proud. Our strong track record working with multinational technology brands over the last decade has seen us transform existing estates into some of the most advanced and tech-led environments – helping provide vital spaces for the world's best minds and brands to work together, pioneering world-leading research and innovation.
"We are pleased to have appointed ISG to work with us to deliver a very special building that sits within our Estates Transformation programme, creating a new research and clinical environment for neurological diseases, where patients, clinicians and academics can come together in a state of the art, collaborative, combined facility for the first time."

Kevin Argent, deputy director of UCL Estates and director of Estates Development
A progressive approach to collaboration, ensuring large-scale, complex builds are delivered immaculately at speed
Construction is under pressure to find smarter and faster ways to build intricate environments, and meet demand for new datacentres and advanced logistics and manufacturing facilities. Our specialist teams have developed the Integrated Project Delivery (IPD) methodology – an unconventional approach that enables formation of a flat-structured leadership team from the start, building trust and collaboration while dramatically reducing risk and delivery times across our large-scale builds throughout Europe. We use data to increase project predictability, drive efficiencies, highlight programme challenges earlier and present opportunities for swift interventions, while fully integrating the latest Building Information Modelling (BIM) with programming and commissioning data.
We've evolved from 'delivery assurance' to 'activation assurance' – the promise that the building and its technology will be fully integrated and functioning from day one. In 2020, we built one of Europe's longest hyperscale datacentres in a record-breaking 55 weeks, remaining on budget with zero defects.
In Europe, our work has seen us deliver over CHF3,1bn of datacentre schemes and associated mechanical and electrical infrastructure for leading technology giants. At the heart of everything we do is our subcontractors and supply chain partners who we work with closely – as well as timescales, budget and the client's vision.
Our complex builds work hard to be green and support the communities around them
We're proud to be leading the way in sustainable building engineering practices. The same can also be said for our mission-critical specialists - We offer you in every European market a specialist team for digital construction driving revolutionary change in how we improve our building design methods and embed principals of modern construction. Our experts speak European major languages (English, German, French, Spanish) and are continuously improving their skills in BIM, digital twins and smart construction solutions.
Our work with an industry-leading global MedTech company will see us build the world's first-ever wooden high-rise and carbon neutral building for its new, pioneering European headquarters. The technical fit out works include integrating a customised ventilation system with the building's core HVAC system, electrical cabling and audio-visual equipment.
Our approach goes much further than construction too. We are also construction partner for a global leading e-commerce retailer, delivering its CHF97m highly engineered and complex distribution centre in Germany. Once complete, the scheme will not only meet outstanding environmental and sustainability standards, like the installation of high-performance solar panels and a special foil system for groundwater protection, but it will also create over 1,000 job opportunities for the local community.