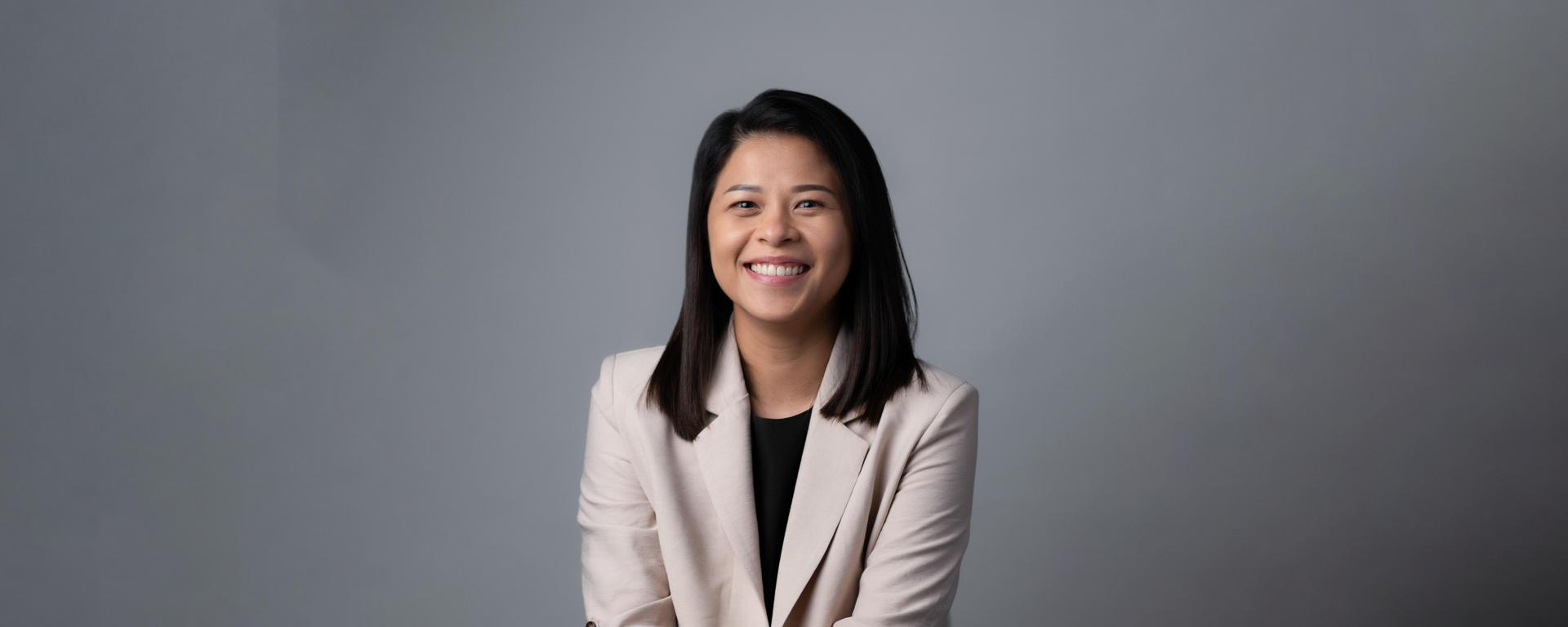 Tell us about your background. What led you to ISG?
I was born and raised in Alor Setar in Malaysia, I am a middle child of a large family with mostly women. While we are very close-knit, we do have our own unique personalities. My father was a contractor, and I often joined him on sites since I was 16 years old and I have always been intrigued in how buildings are constructed. My preferred subject at school was math, therefore it made perfect sense to me to pursue my Advanced Diploma in construction management from Tunku Abdul Rahman College. In 2012 I completed a top-up degree programme at Sheffield Hallam University in UK. During my time in UK, I immersed in so many new cultures, met people from all walks of life and visited different cities in Europe. It was such an enriching experience and widened my perspectives on life.
I moved to Singapore soon after graduating over 10 years ago, where I worked in different roles before I joined ISG in 2019 as a quantity surveyor.
Please share one or two sentences outlining your current role at ISG.
As a senior quantity surveyor, my role is very diverse, and includes cost control, procurement, dispute resolution, liaising with different stakeholders to ensure the project is progressing as set programme and budget.
What's been the proudest moment of your career?
Without a doubt it'd be winning the Dream Smart Award last year, which was presented to me by our CEO Matt Blowers and Andrew Hardgrave, managing director for Fit Out international. I was so proud being chosen for this accolade and visiting London again for the #TeamISG Awards with my colleagues. It was a defining moment for me and I cherish it deeply.
What was your first impression of the construction industry and how were your original thoughts challenged?
When I first joined the construction industry it felt a male dominated industry, however soon after I started meeting more women working in our sector. When I joined ISG we a large group of accomplished women working both on sites and in the office. In fact, the majority of the commercial team at our office in Singapore are ladies.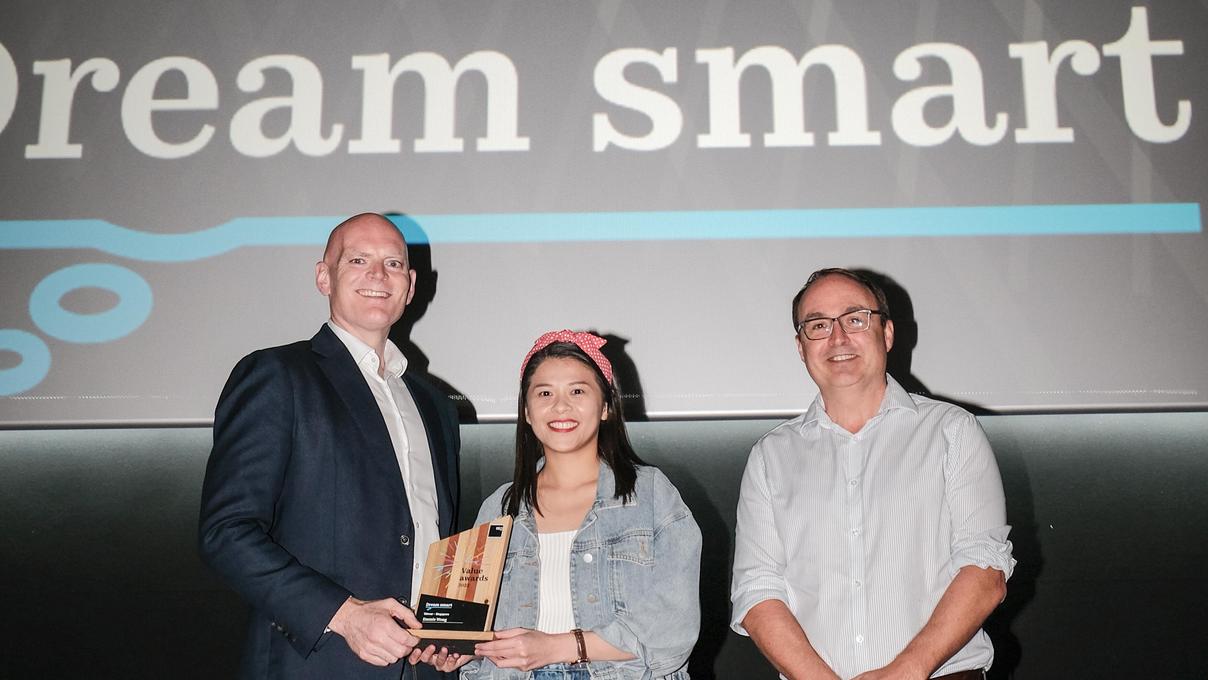 What do you do for fun?
Time with my friends is the most cherished activity for me and we often meet for coffee after work. I enjoy evening runs to unwind after a busy day at work, and I love listening to Jazz and immerse in its calming and peaceful effect.
What is on your bucket list?
Solo travel for sure! Growing up in a large family, I learned to appreciate the time I spend alone, and while I do enjoy time with friends and family, I would like to embark on a solo journey to explore new territories and cultures across different continents.
If you could have any superhero power in the world, what would it be? And why?
Mindreading would be awesome. I'd love to get a clear sense of what others are thinking, and somehow predict their next moves.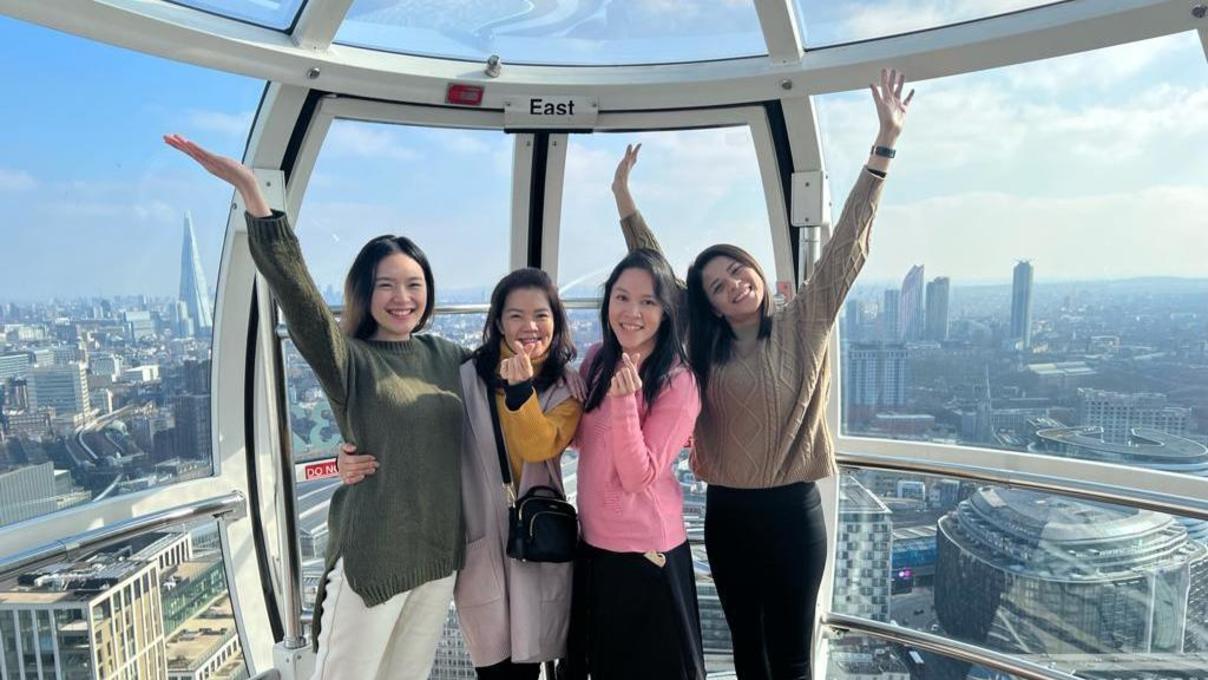 How has it been being a woman working in construction?
When I first started my career in construction it was a challenging journey, however with experience I gained more confidence. I learnt to be firm, and I was fortunate to have been surrounded by an empowering culture at ISG.
What advantages have you been able to bring?
I am a very determined person, and I don't give up easily which is important for my work with quantity surveying team. We mitigate the projects' risks, and we have a detrimental role in improving margins and cost management.
What would you say to other women wanting to work in this industry?
Speak up and speak frankly! Your input is as valuable as anyone else if not more! I admit when I first joined this male dominating industry, I felt intimated, especially when sitting in meeting. But soon enough I was quite vocal and didn't shy away from sharing my ideas and solutions.