Customer

Roche PVT GmbH

Completion Date

September 2016

Quantity Surveyor

IWP

Value

€4m

Form Of Contract

Framework agreement

Project Manager

Heinz Seibl

Area

4,000 sq m

Program Duration

11 weeks

Architect

Scope Architects

ME Engineer

IB Hanisch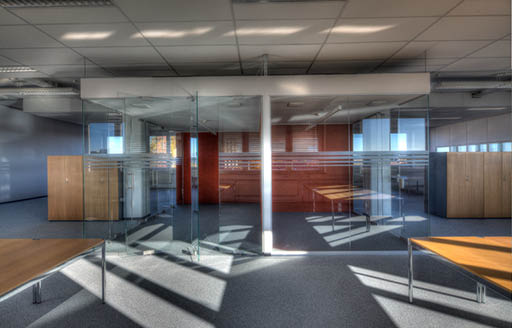 Introduction
PVT Probenverteiltechnik was founded in 1991 and has belonged to the Roche Group since 2011. Roche PVT GmbH is a competence centre built for the development and manufacture of laboratory automation systems.
Roche PVT GmbH operates in Stuttgart at three separate locations. Kornwestheim hosts the development department along with its corresponding service units.
Spread across 4,000 sqm, ISG delivered new office and development areas in the historic salamander building.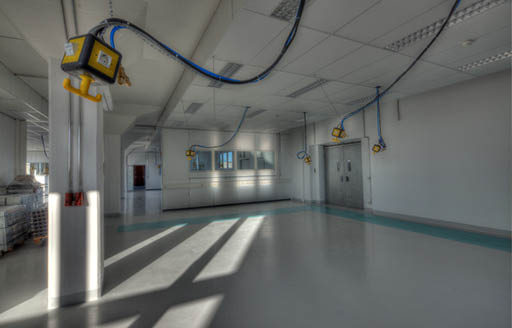 The project
ISG implemented a turnkey expansion of Roche PVT GmbH R&D facilities across two floors.
A total of 18 meeting rooms designed with glass and coloured felt were implemented by ISG for the new open-plan office. Older partition wall systems were also restored, repainted and retained, while the mobile partition walls represent the design highlight of the office. In addition, power and data supply was supplemented with four data plugs per workstation.
Four new laboratories with conductive floor coatings, as well as carpets in the photo laboratory, were created with flexible power and compressed-air lines. Ventilation technology was solved locally.
Other works included an access control and alarm system, as well as a reception and intelligently designed lounge areas.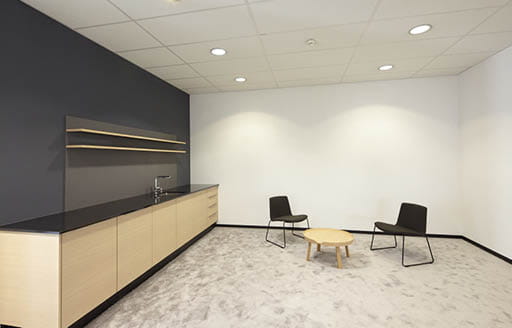 ISG coordinated all fire protection issues with the landlord and authorities, and also presented regular updates to the works council.
The Roche PVT GmbH scheme represents the first ISG project implemented for Roche, but thanks to a framework agreement, further projects are being discussed across the globe. The customer was very satisfied with ISG's on-site performance.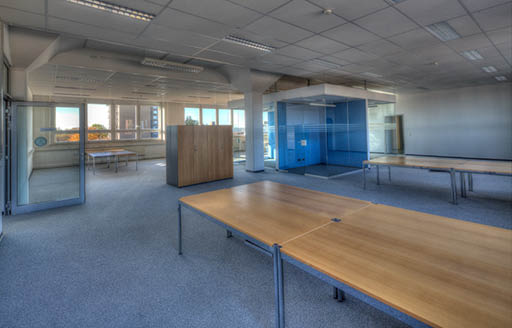 A large construction site close to the client's building left ISG with limited access. Due to a relatively short construction period, delivery schedules and sufficient manpower had to be adapted and mobilised accordingly. The removal of inherited waste with regard to fire protection also added to the challenges.
The old partition wall systems could be reprocessed and reused with new paint.