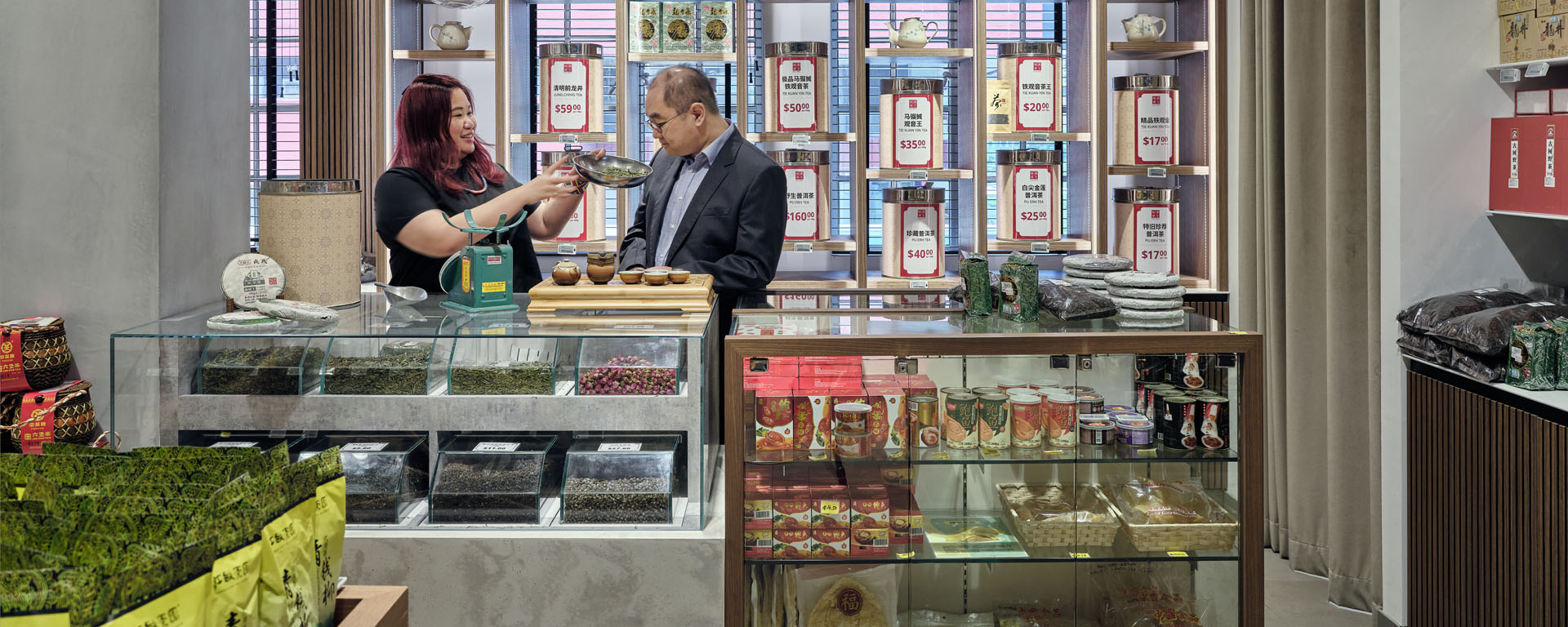 Change. It's a concept Jacob is all too familiar with in recent times, swapping Australia for Singapore, and a budding career with technology giant, Intel, for the family business – Yue Hwa Chinese Products.
In a former life, the brand's flagship store in Singapore housed the renowned Great Southern Hotel – a place of parties and decadence for wealthy tourists. Nowadays, it's the home of Yue Hwa, a family-run retailer which Jacob, the third-generation family member to lead the business, is guiding into the future.
Success owes as much to preserving the old as it does to embracing the new – Jacob has protected the family values Yue Hwa is built on, while harnessing his digital wisdom to tap into the change needed to keep his store ahead of the retail curve. It's an emporium that ISG, alongside its world-class consultants, helped to transform with the future in mind following a £6m year-long revamp, which allowed Yue Hwa to continue trading to the public throughout.
The new space is a far cry from the days of the Great Southern Hotel and is now, thanks to Yue Hwa's forward-thinking culture, at the cutting edge of retail.

Built in 1927, the Yue Hwa building formerly housed the famed Great Southern Hotel, before being converted into Yue Hwa Chinese Products' flagship department store in 1994. While the building itself is made of bricks and concrete, the department store it houses in the heart of Singapore's Chinatown is built on solid foundations of family values and a unique culture.

For Jacob Yu, managing director of Yue Hwa Chinese Products in Singapore and the third-generation family member to be involved in the business, maintaining the culture at the heart of Yue Hwa's success is only half the battle; the other half is about implementing the digital change so paramount for a retail business to remain current in a fast-moving, tech-driven world.

Change, however, is a concept that Jacob is familiar with. Before being wooed into the family business, he was set on a high-flying career path as a project manager for global technology giant, Intel. Jacob received a call from his family, who wanted him to bring his unrivalled technical expertise to the Yue Hwa revolution. He admits: "I was reluctant to pick up the reins – multinationals and Hong Kong businesses are worlds apart and it was a delicate balancing act between the two."

Initial reluctance aside, he jumped on board – and he's never looked back.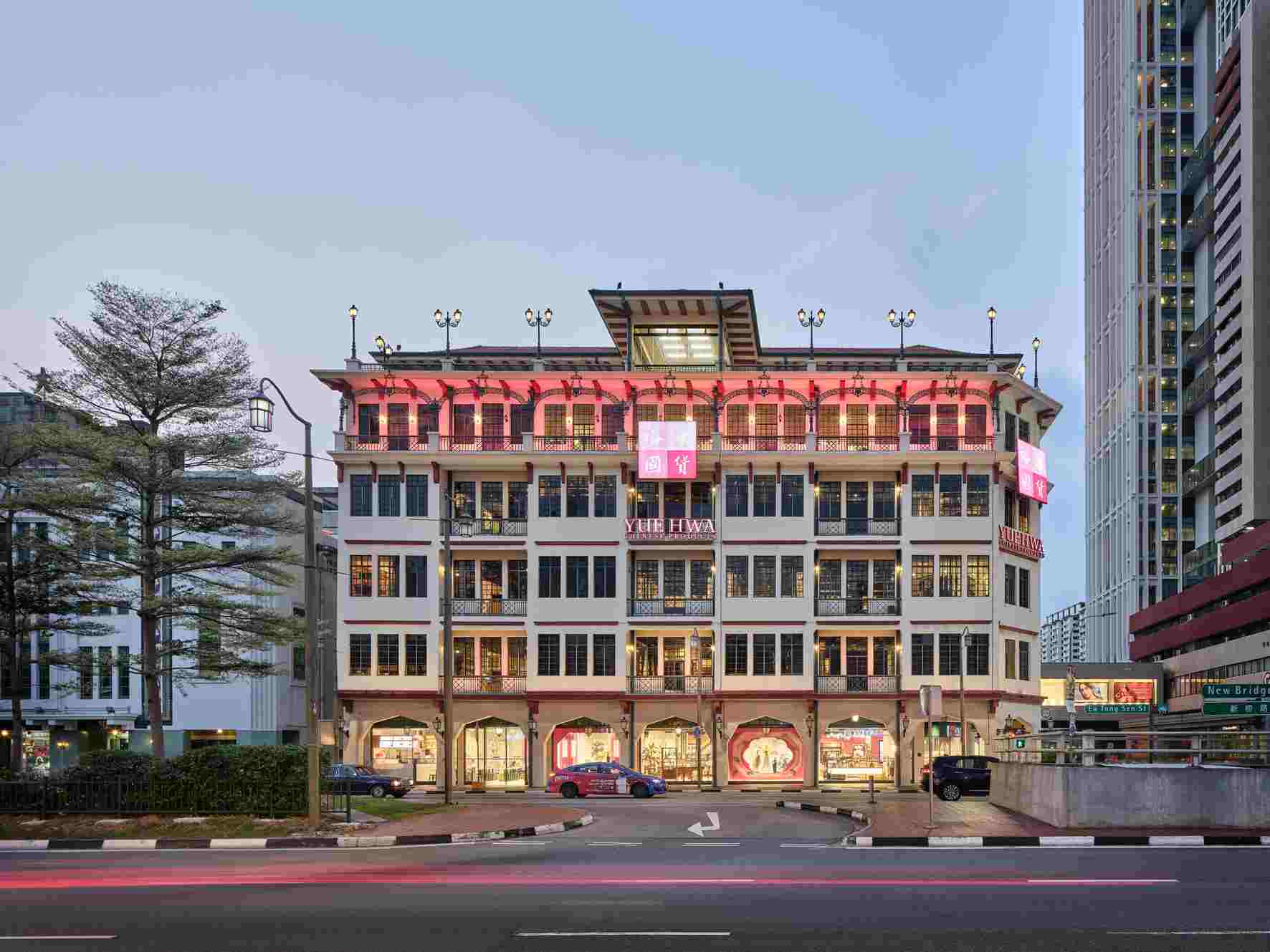 Under Jacob's leadership, the store has seen widespread change. "Culture change has been the toughest and most frustrating for everyone," he admits.
A key challenge for Yue Hwa has been remaining relevant in the competitive world of retail. As such, Jacob has focused on steering the business towards the demands of technological growth and ecommerce, and brought the brand's presence to an online marketplace.
"Proper planning and a close partnership with ISG ensured that there was minimal impact to our business operations."

Jacob Yu
Despite the rise of online shopping, Jacob believes the same level of care needs to be applied in store – a belief evidenced by ISG's £6m facelift of Yue Hwa in Singapore in 2019. Self-checkout counters have been installed to improve efficiency and provide a faster customer checkout experience, and the store has been designed to strengthen Chinese culture – including a brand-new traditional Chinese wedding space – while courting the interest of a younger demographic.
"Ultimately, it's about creating a robust retail ecosystem that delivers seamless customer experience through online and offline solutions," explains Jacob. "We installed a heat map that converges the power of both retail and data, feeding us with intelligence on the best way we can serve our customers."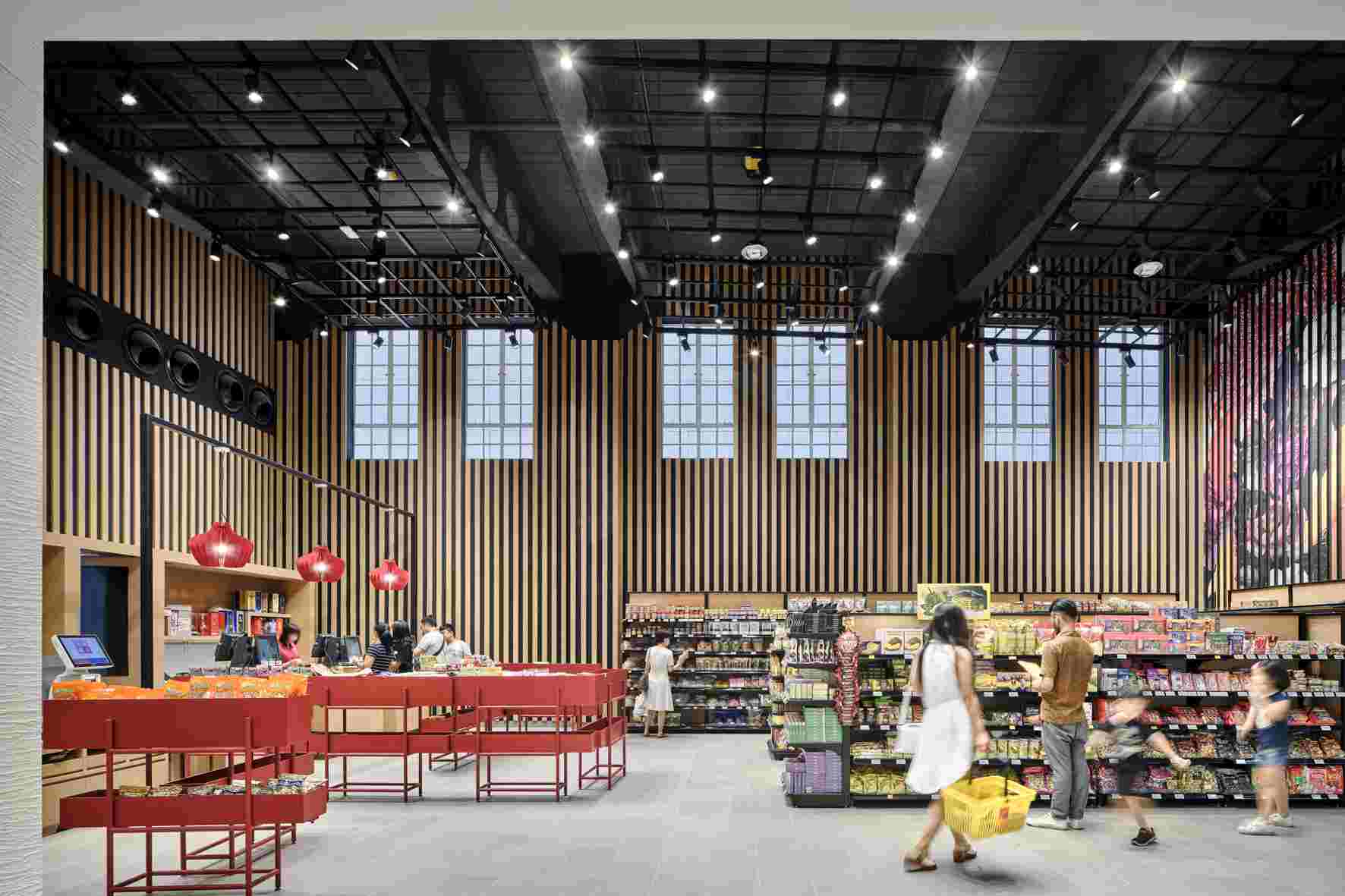 Breathing new life into Yue Hwa's home certainly presented its challenges, in a project riddled with the sensitivities and intricacies of updating a historic structure, while retaining its heritage.
Remaining open for business throughout the project was vital. Construction had negatively impacted the store in 1998 during works on the nearby Chinatown MRT station, when hoardings concealed the Yue Hwa building and customers were unable to locate the entrance. "It led to millions of dollars' worth of losses and we didn't want that history to repeat itself," says Jacob.
With this in mind, ISG set about ensuring Yue Hwa's day-to-day business remained uninterrupted and limiting the noise impact on shoppers. The programme was spread across seven phases, with six of the phases comprising floor-by-floor works. During each phase, customers were able to access the five other floors, going about their shopping undisturbed while ISG brought a separate floor to life in the background. Planning and communication held the key, says Jacob: "Proper planning and a close partnership with ISG ensured that there was minimal impact to our business operations."
"The team worked through the night to supervise the escalator hoist. You can imagine the huge relief when the hoist was successfully completed, and the escalators installed – mission accomplished!"

Jeff Tee, Project Manager
For ISG, a challenging aspect of the programme involved demolition of the building's curved, stained-glass skylight to make way for two six-metre escalators.
Project manager, Jeff Tee, explains: "From the outset, we identified this particular task as the most challenging," he says. "It was a critical element of the project which had the team on tenterhooks, considering the potential health and safety risks and the long process of obtaining approvals."
To remove any disruption or risk to members of the public, the escalators were hoisted into place outside normal working hours on a warm night in November. "The team worked through the night to supervise the hoist," continues Jeff. "You can imagine the huge relief when the hoist was successfully completed, and the escalators installed – mission accomplished!"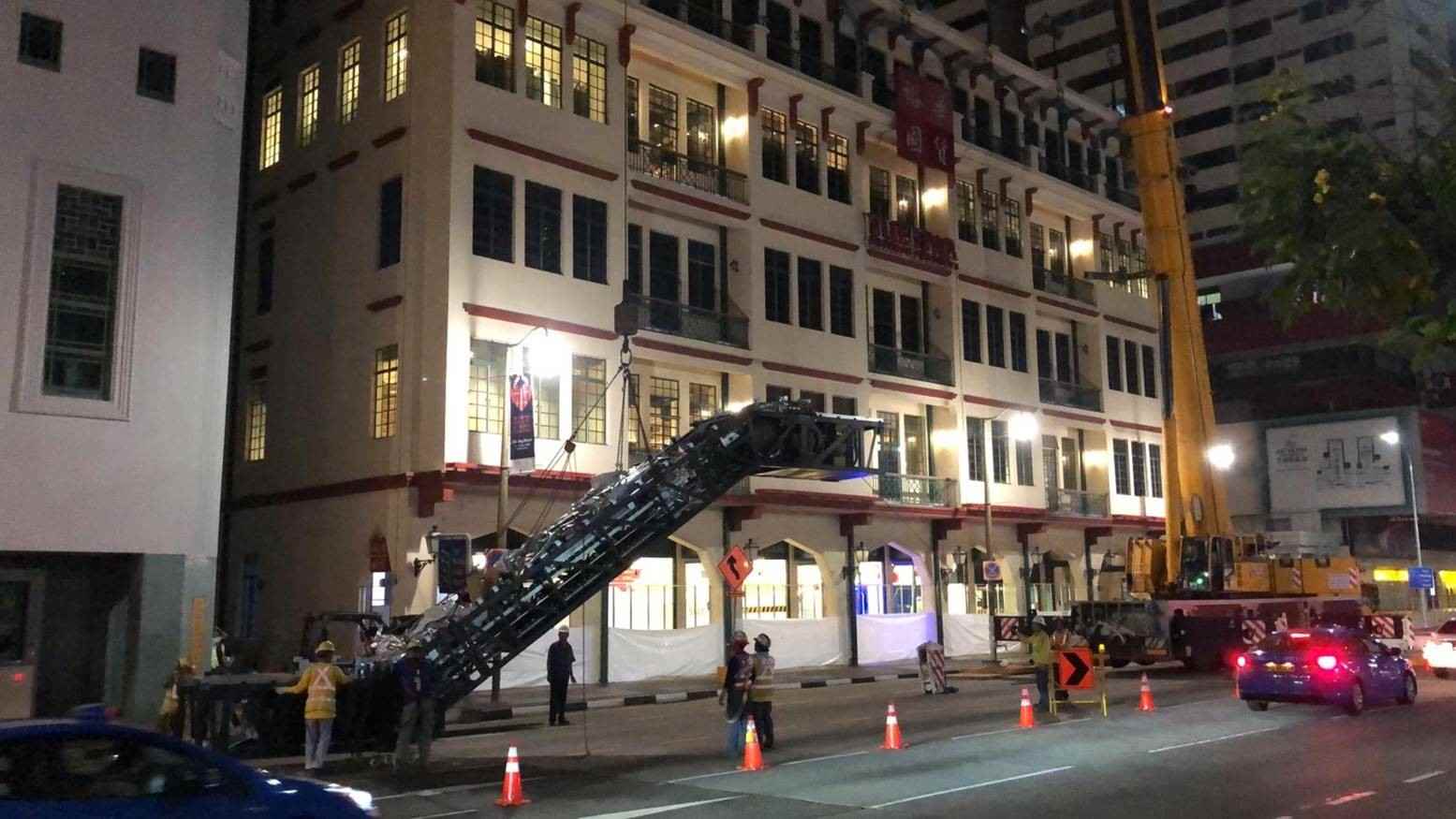 Jessica Yu, business development manager for Yue Hwa in Singapore, and Jacob's cousin, was responsible for the look and feel of the space: "It was about finding the right balance of old and new; we were able to retain traditional elements by incorporating modern design so that the space didn't look dated and had the potential to attract a younger crowd."
ISG quantity surveyor, Veronica Xi, shares her experience: "Working with Jacob and Jessica was a breeze. There was open communication at all times, and both were warm in their approach; it's clear that their family values extend beyond their own people."
Jacob has four key values which he shares with Yue Hwa's people – unite in a culture of 'one family', make Yue Hwa a great place to work, share constructive feedback, and live a life of passion and optimism. It's a value set that is right at home in Yue Hwa's new-look, tech-driven home in Singapore.