Customer

Confidential

Completion Date

November 2020

Quantity Surveyor

WT Partnership

Form Of Contract

Main Contractor

Area

11,000 sq ft

Program Duration

8 weeks

Architect

Aedas Interiors

ME Engineer

TY Lin
Introduction
ISG Singapore has successfully delivered high quality fit out for a Chinese technology giant. The company recently expanded its office at the heart of Singapore's science and technology cluster to accommodate business plans in Singapore and the region.

Appointed main contractor for this expansion, ISG completed the new office fit out including mechanical and electrical, IT, security and AV systems across a period of 8 weeks.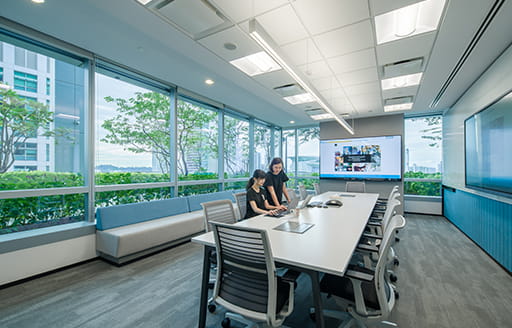 The project
The expansion houses a work café at the entrance, a reception and guest waiting area, a business center, a board room, three meeting rooms, six enclosed offices and 92 workstations, all within a tech-led and agile work environment of 11,000sqft.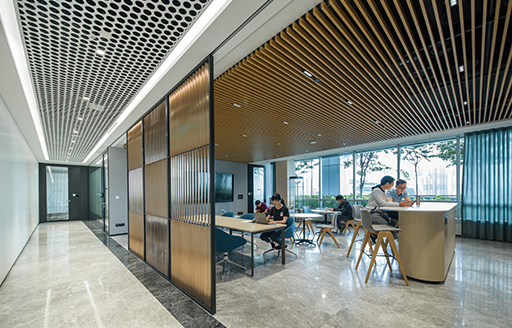 Special Features
The front of the house features three different ceilings – loop, stretched and trellis, injecting a dynamic and modern finish, and perceived expansiveness into the welcoming space complemented with elegant silver mink and black pearl marble flooring at the entrance leading down the corridor to the work café.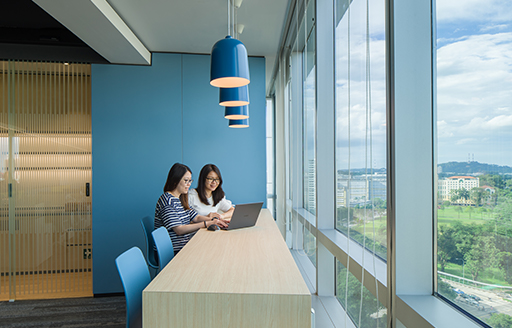 Sustainability supported by Smart Technology
All material and equipment used for this project are green mark approved. Occupancy sensors were also installed in all rooms and the general area to monitor usage and refine future workspace planning. The auxiliary air-conditioning (FCU) is automatically activated when temperatures rise to a set degree, monitored by a heat load sensor in the server room.