Customer

Confidential

Value

Confidential

Form Of Contract

Management Contractor

Area

160,000 sq ft

Program Duration

56 weeks

Architect

Gensler (ID)

ME Engineer

Aurecon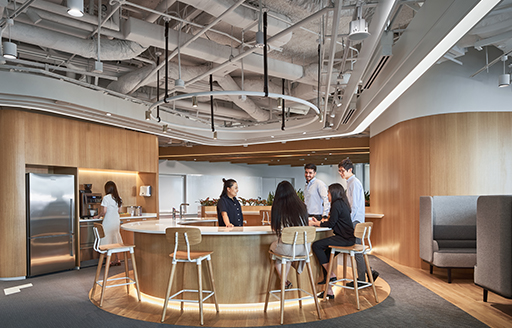 Introduction
Merging its family of businesses and a combined headcount of 1,250 employees, the American brand sets its sight on creating a greater sense of community- driving a culture of flexibility, mobility and collaboration in a single facility. Such is the physical manifestation of the 160,000 sq ft headquarters we see today.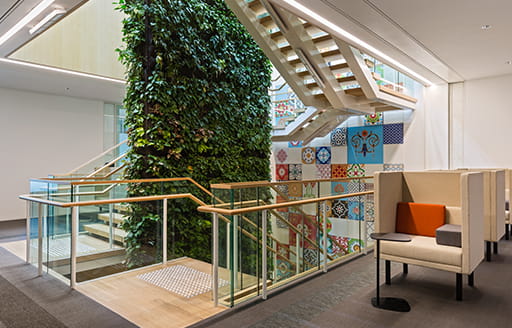 The Project
With carefully carved out spaces, the workforce is organised in 6 'neighbourhood clusters' configured with unassigned sit-stand desks, communications rooms, focus rooms, utilities and locker rooms, and 'team dents'- collaborative areas with arresting city views. Conference facilities boast highly advanced technology and cutting edge equipment. Connecting the floors is an internal feature staircase, zigzagging a 10 metres high vertical lush wall. Apart from adapting to a new work culture, this American Healthcare Giant is also aiming to have the healthiest workforce in the world by year 2020.
Over 7,000 sq ft of the headquarters provides for fitness and healthcare facility, housing a fitness centre and a medical suite consisting nursing room, lactation room, first aid room and a medical examination room.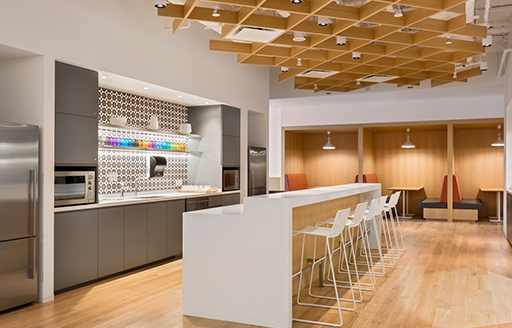 A home away from home
The pioneer of healthcare products also offer a consumer shop located at the front-of-house area and the following makes up the remaining space: Leadership centre, filming studio, global command centre, IT hub, 5 global connect rooms and over 12,000 sq ft of meeting rooms and 14 lounge cafeterias. There is also a leadership centre and a whole range of training facilities on site for all employees and business leaders - equipped with the latest technology, comfort and amenities. With a seat at this office, one is truly spoilt for choice.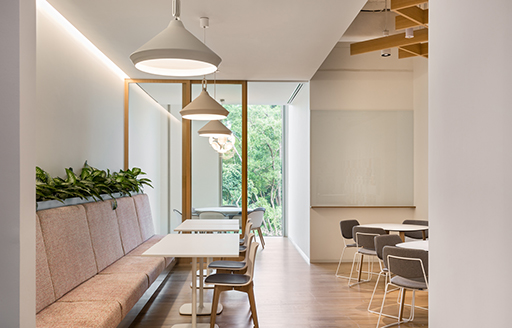 Our Delivery Dynamic
Dubbed 'Project Sunrise', it saw the delivery of complex, time-critical fit out conceived by ISG Singapore. Originally a project management brief, ISG challenged the status quo by recommending an alternative solution- a management contracting (MC) procurement model for an early engagement to accommodate the needs for high-level pre-construction activities. Furthermore, the MC route allowed all stakeholders to focus on the critical activities such as structural design and government approvals, leaving the less critical ones to the end.
With an overall management of over 30 trade contractors, ISG's early involvement facilitated efficient financial planning and procurement which attributed to substantial savings in time and budget.
The team also achieved a remarkable 400,000 safe man hours without a reportable incident, through the deployment of two full-time safety managers and a safety committee.