Humanising the workplace for business success
The new office of an International Financial Institution in Singapore stands tall among its peers in adjacent skyscrapers grounded in the central business district – the beating heart of the country's economic success for the past five decades. Spanning across three floors and covering over 47,000 sq ft, the new workplace promotes humanizing connections between people and businesses as the cornerstone of its conceptualisation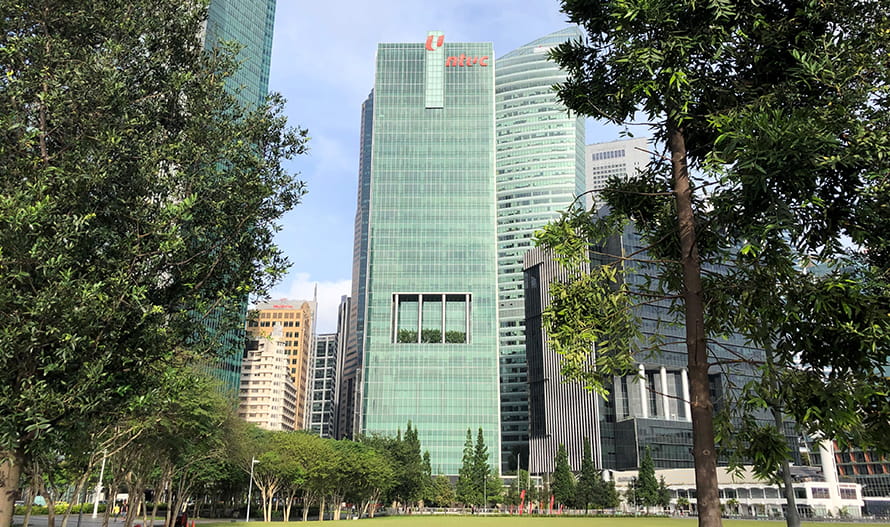 The new office of an International Financial Services Company in Singapore stands tall among its peers in adjacent skyscrapers grounded in the central business district – beating heart of the country's economic success for the past five decades. Spanning across three floors and covering over 47,000 sq ft, the new workplace at One Marina Boulevardpromotes humanizing connections between people and businesses as the cornerstone of its conceptualisation.
A social workplace shaped by culture and evolving business needs
Beginning as a freight forwarding company in the mid 19th century, the International Financial Services Company earned a reputation as a company people could trust while transporting some of their most valuable possessions. Today, customer service experience remains at the heart of what it does through its expansive range of products and services in finance, business, travel and lifestyle.
Previously, the company had two separate offices in Singapore; which posed a challenge in fostering valuable in-person interactions. When searching for a new office space, ISG tapped into its wealth of delivery experience in Grade A buildings locally to support The Instant Group, an end to end workplace solutions provider, in identifying a suitable location and size; delivering an unmatched design and build workplace solution that seeks to bring human connections to the forefront of the new workplace.
Getting the basics right with global expertise in office fit out
With construction projects delayed due to the pandemic, ISG had to find creative ways to accelerate delivery when the project timeline was reduced to 19 weeks due to construction stoppages enforced during the circuit breaker period. Having previously completed an office fit out for the same Company  in Kuala Lumpur, Malaysia a few months prior, the Singapore team applied shared learnings working for global clients, streamlining construction processes more effectively to deliver the same exacting standards across locations.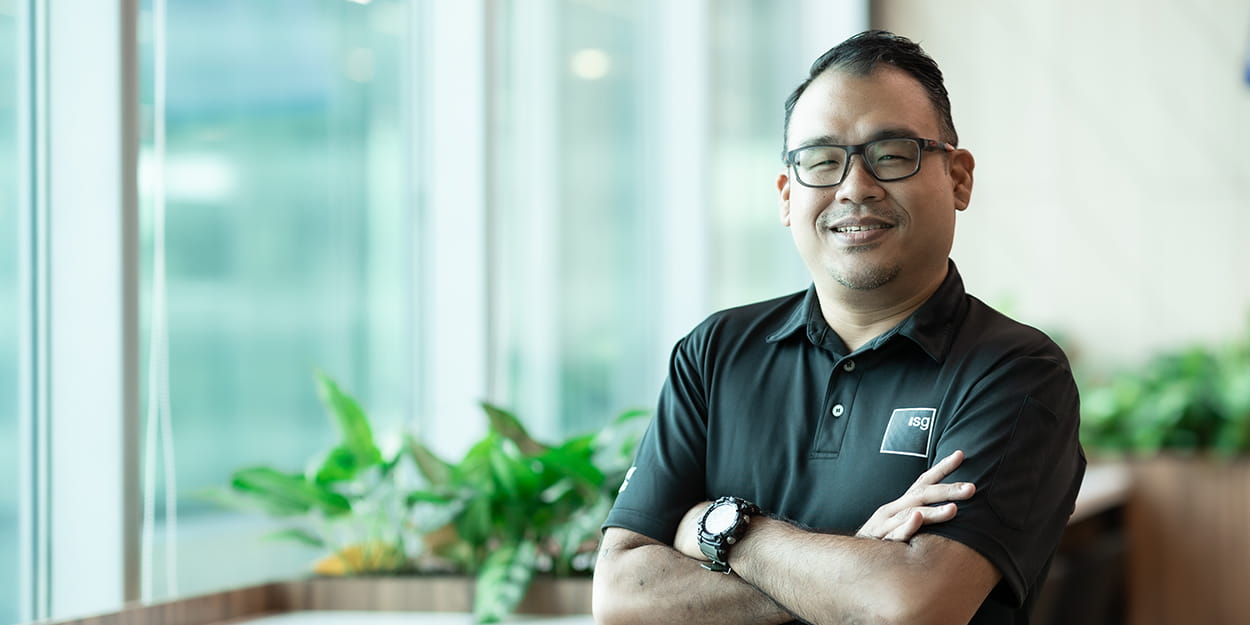 Leroy Chen, ISG Project Manager said, "The key challenge was constantly finding the best way to optimise manpower allocation and resources as we respond and comply with the latest Covid-19 measures on the ground. We made sure to assemble additional resources to accelerate our project delivery, rework our resource planning and apply a comprehensive safe management plan to safeguard the health and safety of everyone onsite."
His team also worked with The Instant Group to map out an alternative project delivery process that saw the completion of individual floors progressively, allowing team members to work on a smaller area together, and doubling down on the finer details.
"We were able to deliver our instant managed office model with the great support of ISG. The team brings the best of both worlds – international expertise in construction and fit out, with strong local experience in managing vendors and the supply chain.

It was a wonderfully fruitful journey – overseeing the delivery of our real estate solution from design to the build and eventually managing the facilities of the office." 

- Simon Marion, Regional Director, Asia Pacific,
The Instant Group
Fostering connections among your people through place
Having employees feel at home in the workplace is central to the unique workplace experience of the International Financial Services Company, and with good reason too. Our latest global research and insight report "The power of place" revealed there is a strong relationship between those who rate their workplace highly and their willingness to stay for the long haul. 71% of Singapore employees surveyed also felt they would be more productive at work if their employer invests in a significantly improved workspace.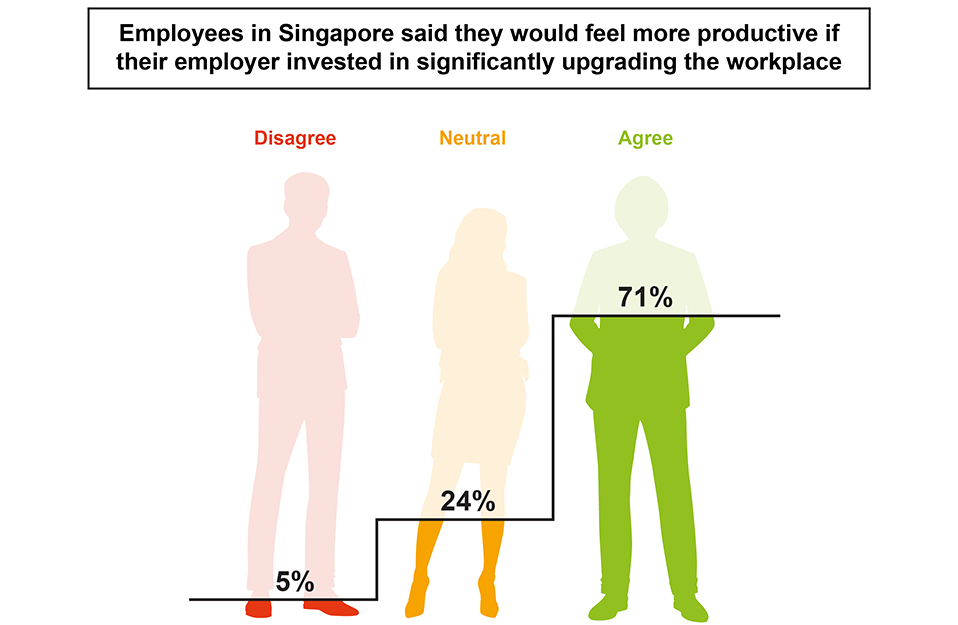 Looking into the future, the physical workplace takes on renewed importance as working from home for a prolonged period brought new challenges to light. At the height of the pandemic in September 2020, findings from a pulse survey in Europe revealed that the primary reason employees are against working from home 100% of the time is a lack of contact, sense of team and losing a sense of work-life distinction.
As a customer-focused International Financial Services Company ahead of its time, the company has clearly internalized this by creating the ideal workplace experience just for the people who drive the business – specially requesting to have a connecting staircase that overlooks the pantry area, and the extended social space furnished with private booths, lounge chairs, and convertible meeting rooms. To create this unobstructed view, ISG reworked the existing M&E services, lifting them upwards to achieve a higher finished ceiling level.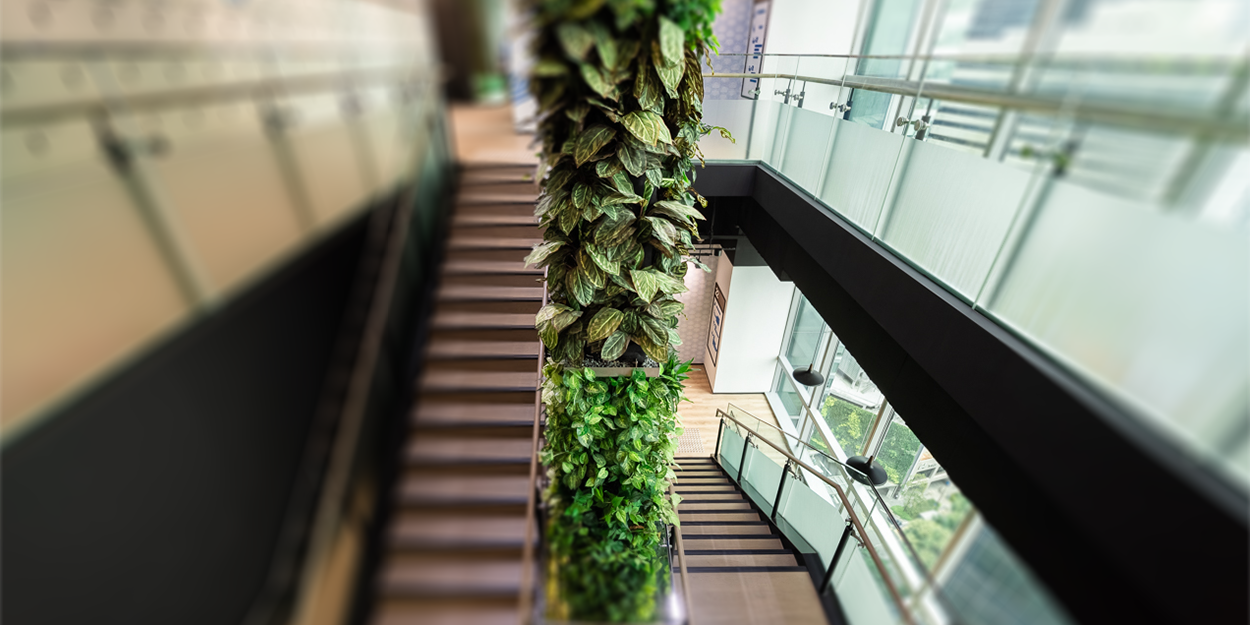 The staircase was complemented with a living green wall which softens the space, in harmony with the energy-efficient features and sustainable materials in the construction of the multifunctional workplace comprising sit stand tables for workstations, convertible private offices and meeting rooms, large AV screens that folds nicely into the ceiling when not in use, and an expandable, collaborative space with operable walls.
As a forward-thinking global organisation, the company understands that its people who support and empower its customers to do and achieve more every day, are truly what sets them apart. Creating an exceptional workspace that breaks down barriers, inspires genuine connections and strengthen collaboration across local and global teams is key to success that only they, can mint.