Customer

Informatica

Completion Date

August 2014

Value

€3,2m

Form Of Contract

2 stage open book

Project Manager

AHO München

Structural Engineer

Prof. Fink Stuttgart

Area

4,500 sq m

Program Duration

3,5 months

Architect

AHO München

ME Engineer

IB E Schleich, IB HL Fink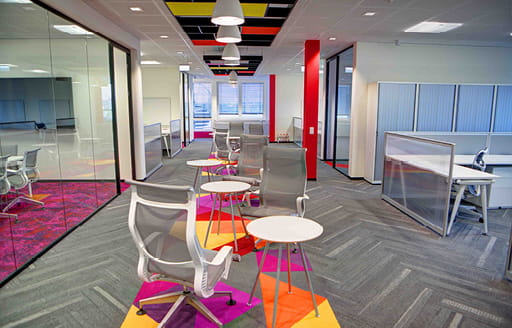 Introduction
An office building was rented near to Stuttgart for Informatica's new location of approx. 4000 sq m. The ground floor and third to sixth floors were fitted out after demolition from the ground floor to the top.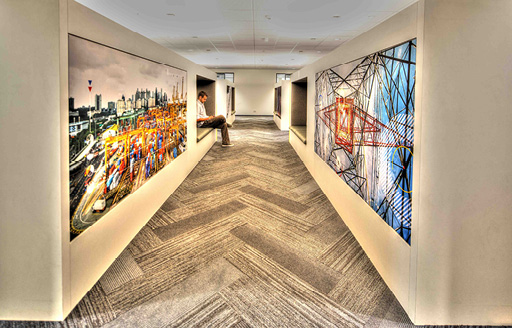 The project
The building was to be fitted out within three and a half months with great attention to detail and to the highest quality standards. Naturally-lit, high-specification open-plan offices were created with great attention to the colour schemes of the private, semi and shared spaces. Colours on columns and walls match the patterns of the carpet and other floorings. The herringbone patterned carpet rounds off the high-quality concept of the architect´s surface-and color-design. Integrated glazed boxes with room-high windows are used as conference-rooms. See-through dividers, multifunctional furniture and pergolas define open meeting-zones, creative areas and seating-possibilities.
Alongside the great variety of areas on each floor, the kitchens were integrated. Their coloured surfaces are part of the concept and adapt to the floor-schemes. In addition to the conference boxes, telephone booths were added to provide privacy if needed.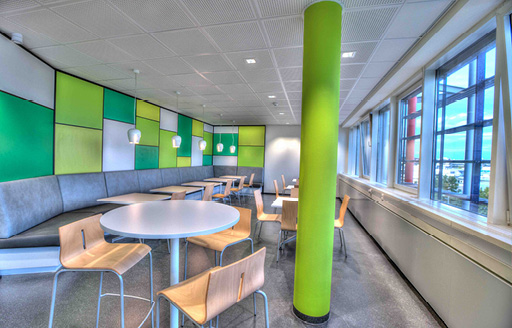 Challenges
Due to the constraints of the existing building it was a great challenge to complete the construction phase and realize the entire fit out within the set deadlines. The fireproofing of the building needed upgrading and all ceilings are suspended in order to hide the technical installations, the high standard of electronic communication links and the air-conditioning for open-floor-areas and conference boxes.

The continuous liaison between the architects and the M&E planners enabled the construction managers and their contractors to complete the project within the planned time-frame and to integrate all changes requested by the client.