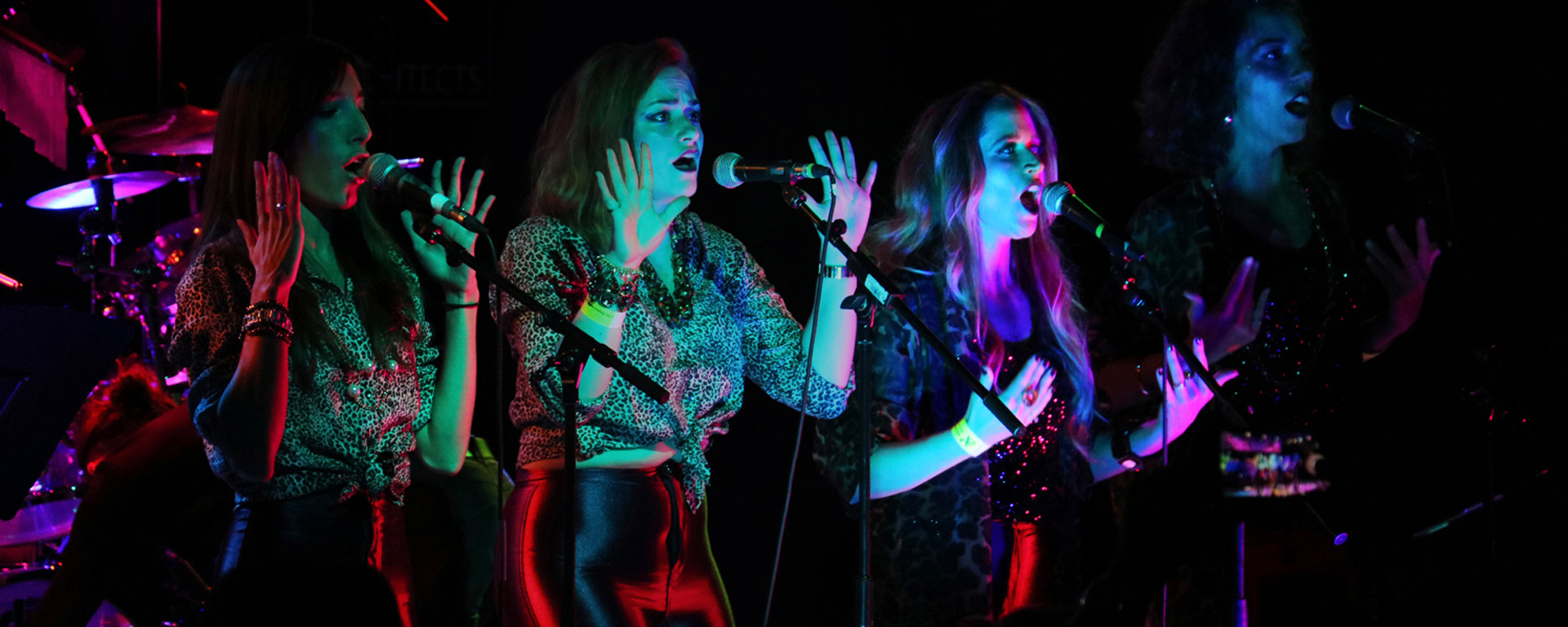 Ever since Anna graduated, she's been a unique force in the sustainability world.

Studying architecture and real estate planning at university, a love for bricks and mortar led her to construction, where a graduate role at a building firm laid the foundations for an eco-conscious career to bloom.
Volunteering to create a sustainability-focused training programme to help educate the people around her, Anna quickly progressed to become a sustainability lead, project managing the first LEED-certified professional sports stadium in the US – Nationals Park in Washington, DC.
As head of sustainability for ISG's UK fit out business, Anna now spends her days helping clients and supply chain partners reach their sustainability targets, and creating office spaces that can withstand the sustainable needs of the future.
It's a calling which extends into Anna's personal life. Her spare time is spent pioneering social value in the communities around her; baking for children who are struggling with illness or living in abuse shelters, and singing in charity concerts to raise money for worthy causes, like youth homelessness charity, LandAid.
With a passion for sustainability and a skill set rooted in driving behavioural change, Anna has built a career, and a life, that is illuminating the environments around her.


From her first graduate job to her current role as head of sustainability for ISG's UK fit out business, Anna is a true sustainability trailblazer in the construction industry.
Creative by nature and inquisitive about how things work, Anna developed an interest in architecture at a young age. After graduating from the University of Maryland in the US with an undergraduate degree in BSc Architecture, she experienced life in the field before finding her passion for construction. She says: "I had internships with architecture firms, but I found that the process of buildings going up grabbed my interest the most."
However, it wasn't until her first construction role that another passion presented itself: sustainability.
In her early career, sustainability was just beginning to make its way to the forefront of the industry, and Anna's sustainable knowledge only extended to a few brief mentions by lecturers on her university courses.
But when an old boss asked her graduate intake to identify what sustainability could mean for the company, Anna volunteered herself. Putting a working group together, Anna steered a unique educational training programme, teaching and upskilling people across the business with regard to the LEED accreditation programme – the US's dominant sustainable buildings certification.
An interest – and a flair – for sustainability was developing, and Anna's progression saw her become project manager for the first LEED-certified baseball stadium in the US – Nationals Park, Washington, DC, home of the Washington Nationals. "I couldn't have had a better first construction experience," says Anna. "So much of what I learnt then has helped me progress throughout my career to where I am now in my role at ISG."
Despite only taking on her head of sustainability role in April 2021, Anna is already becoming an instrumental figure in developing ISG's sustainability offering. With a focus on realising ISG's sustainability goals and revised strategy around environmental management, social value, climate change and carbon, and circular economy, alongside meeting the wider UK target of net zero carbon by 2050, Anna has fully committed, diving into every challenge headfirst.
"The next challenge my team faces is pushing ISG's new sustainability policies of net zero, circular economy, social value and environmental compliance – I'm so excited to get stuck in. I want my team to be a real support system in achieving these goals."

Anna Foden, Head of Sustainability, London, UK
As part of ISG's group-wide sustainability team, Anna is also supporting the business' Sustainable Buildings Monitor – a research and insight report which provides data on the regional variations in the carbon emissions and energy consumption due to the operation of commercial buildings across the UK.
With a quarter of all CO2 emissions coming from buildings, and the need to reduce building energy consumption by over 80% if we are to reach zero-carbon targets, the built environment has a critical role to play in tackling climate change – something which ISG is looking to address.
Anna says: "The next challenge my team faces is pushing ISG's new sustainability policies of net zero, circular economy, social value and environmental compliance – I'm so excited to get stuck in. I want my team to be a real support system in achieving these goals."
While Anna is making great headway in leading ISG's sustainability strategy, she's going back to the roots of her first sustainability role, making sure her team are working with clients from the start of every project and educating them on sustainability every step of the way. From the tendering process to being on site, her holistic approach lends itself to her supportive nature and the upskilling she's enjoyed since her career began.
"Net zero carbon is a big conversation for clients now, but a lot of the time people don't really know what that means," Anna explains. "I want to be a supportive guide for our clients and help them truly understand their business' sustainability requirements. From waste disposal and materials, to embodied carbon, I want to help clients think about how they can use their offices differently."
Anna has seen great success in her own career, but it's how she helps drive sustainability and social value in others and her communities that truly makes her thrive.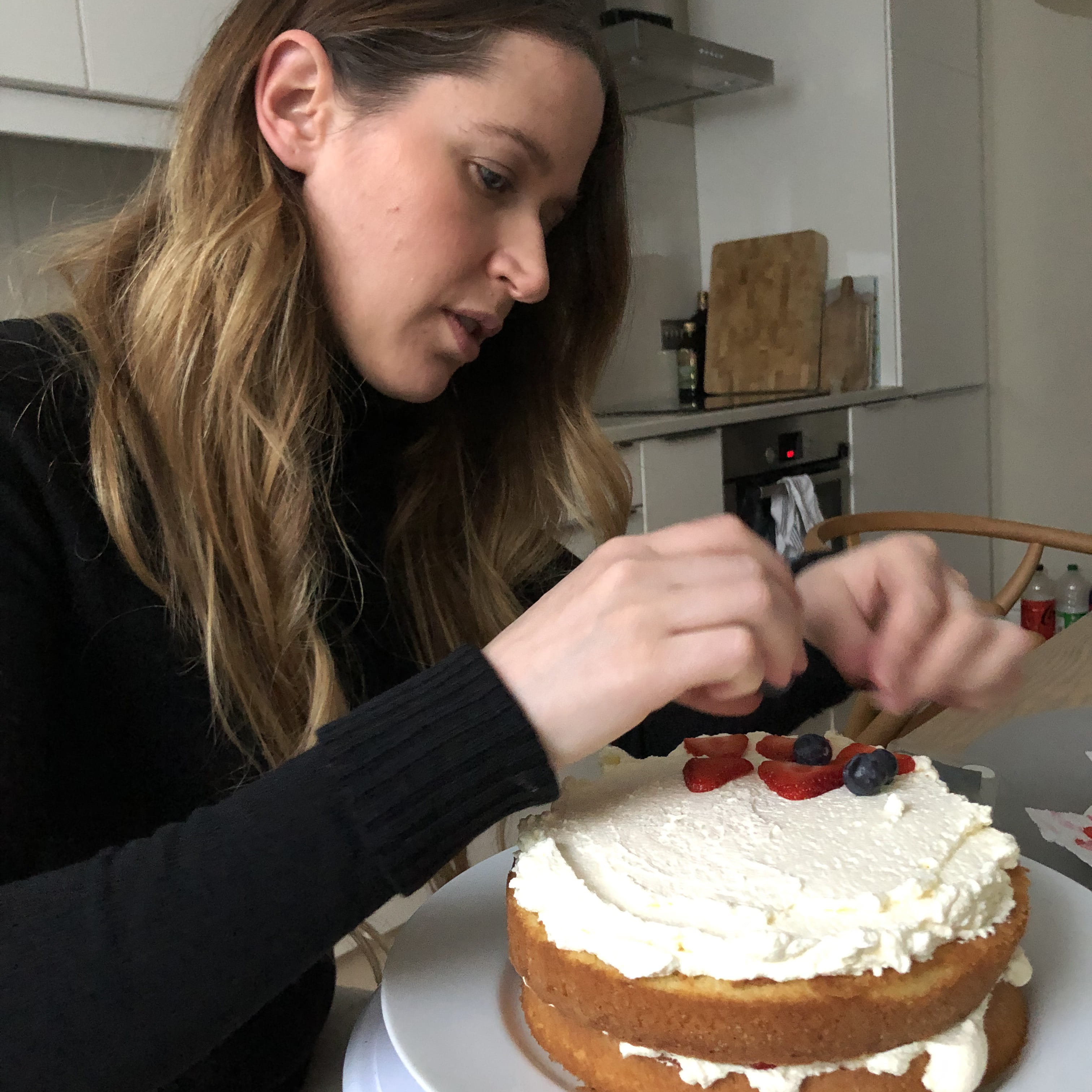 Using her free time to support social causes she cares about, it's not just the physical environment that benefits from Anna's sustainable values. Performing as a singer in a band before the COVID-19 pandemic hit, Anna and her bandmates won the annual 'Construction Rocks' charity event in 2017 and 2018, fundraising for youth homelessness charity, LandAid.
When she's not using her singing talents for fundraising, Anna's utilising her baking skills to supporting vulnerable children in her community. Spending a lot of her weekends in the kitchen, Anna bakes for volunteer and community group, 'Free Cakes for Kids UK'. The Free Cakes for Kids movement has supported thousands of families, providing birthday cakes for children who live in homeless and abuse shelters, underprivileged families and children who are terminally ill.
"Social value is a huge part of sustainability – they go hand in hand," Anna says. "I love the feeling that I'm making a positive difference in the world, and I hope that I can be a role model to the younger generation – particularly to my children."
Breaking ground in the fight against climate change and pioneering societal growth, Anna's passion for creating sustainable change only continues to flourish…
"Social value is a huge part of sustainability – they go hand in hand. I love the feeling that I'm making a positive difference in the world, and I hope that I can be a role model to the younger generation – particularly to my children."

Anna Foden, Head of Sustainability, London, UK