Customer

British Telecom

Procurement Route

Tender

Quantity Surveyor

ISG

Form Of Contract

Fixed price

Project Manager

CBRE

Program Duration

16 weeks

Architect

3G Office

ME Engineer

3G Office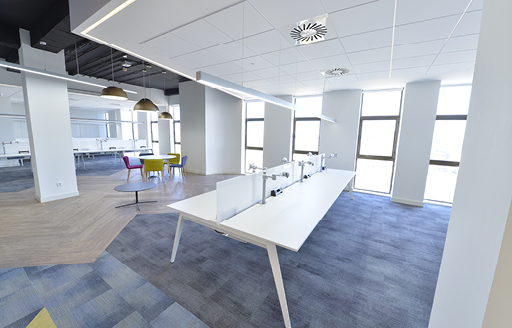 Introduction
At ISG, we are proud to continue working side-by-side with British Telecom in the development of their business. In addition to our maintenance work on their communications nodes and datacentre, BT has also trusted us with the fit out of their new offices in Madrid.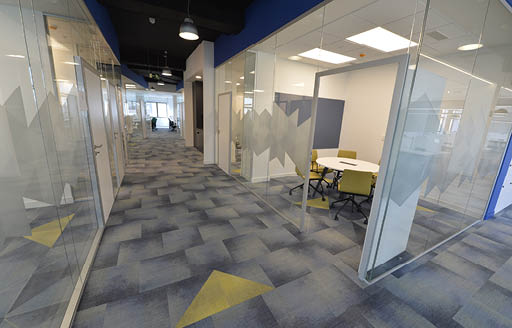 The project
One of the biggest challenges was to work across two live sites simultaneously. Logistical concerns affected the organisation of purchase orders and the delivery of all building materials to site. These were co-ordinated at specified times as to avoid any inconvenience for other building users.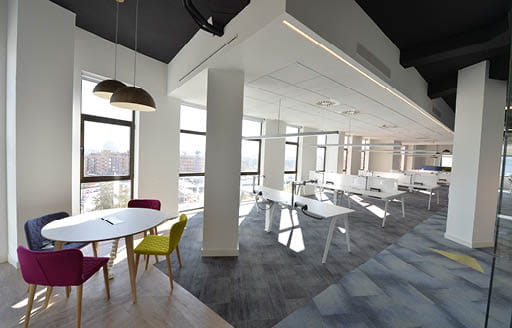 The project was developed across two buildings: the Licasa building, located at Calle Isabel de Colbrand Nr.8, and Tanworth building, located in María Tubau Nr.3.
The total area covered 1,400 sq m: 1,100 sq m on the third floor of the Licasa building, and 300 sq m on the sixth floor of the Tanworth building. All of the floors contain open place office space, meeting rooms, informal areas and exhibition space. Our work did not affect the shell and core of the building, or access. All of the works were developed in collaboration with the landlord and BT. During the project, we worked hard to avoid inconveniencing the rest of the building's users.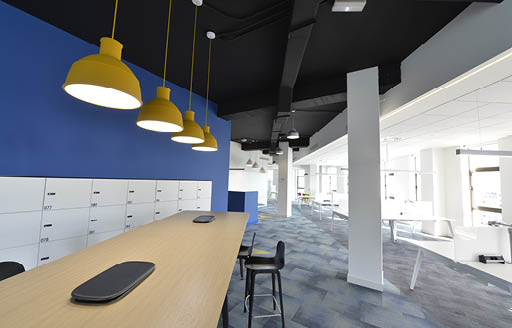 ISG was responsible for the management, monitoring and administration works. This also involved issues surrounding licensing, waste treatment, and scheduling to make sure the project was completed on deadline.
Other works carried out by ISG related to masonry, demolition, covering, electricity, fire protection systems, partitions, air conditioning, metal structures, plumbing, carpentry and painting.